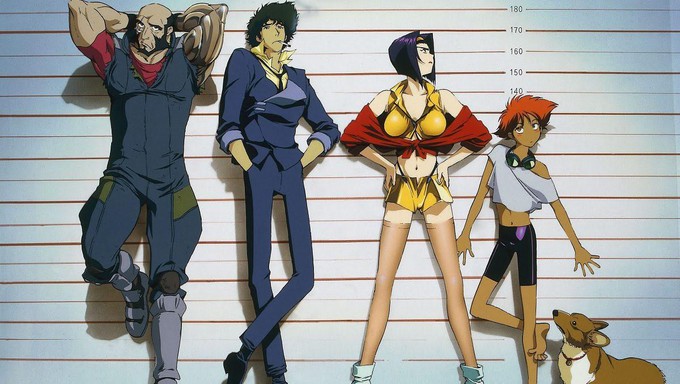 Evening, geeks!
Big Eyes here to share the greatest and latest weeb news! So much is happening with anime to American live-action adaptations right now, it's insane! After being much more of a success than predicted, it is very possible that ALITA: BATTLE ANGEL will get a sequel--I'm sure crossing my fingers for that!
What's in the news for anime today!? Why, several main roles in the upcoming live-action COWBOY BEBOP mini-series have been cast!
First, what is COWBOY BEBOP? Well, it's an anime that has been described as "jazz-inspired" (seriously, it has a great soundtrack), "genre-bending story of Spike Spiegel, Jet Black, Faye Valentine and Radical Ed, a rag-tag crew of bounty hunters on the run from their pasts as they hunt down the solar system's most dangerous criminals. They'll even save the world for the right price."
The director from the anime Shinichiro Watanabe is serving as a consultant for the new series by Netflix.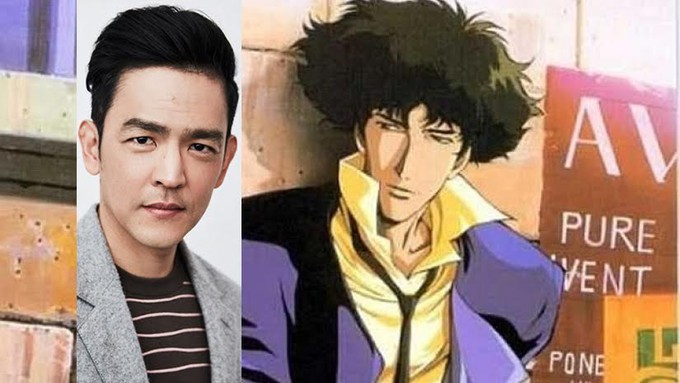 For the leading role as Spike Spiegel, John Cho ("STAR TREK," and "HAROLD AND KUMAR") has strangely been chosen. Sure, the guy can act, but he just doesn't seem to fit into what Spike is at all. There were once rumors floating about with Spielberg holding an interest in directing a COWBOY BEBOP Fox movie with Keanu Reeves in the part of Spike, but that never really got past early development as it went nowhere for nearly a decade. Anyways, I would say just go with Keanu Reeves, but the guy has just gotten too old. Spike is supposed to be 27 and Keanu is pushing 54.
Wild accusation: did they just choose Cho because he's Asian? Are they afraid that they will get some kind of weird social justice warrior backlash if they don't choose an Asian guy? It's even more insulting to the fans if they don't select someone suitable for the ICONIC LEAD ROLE. I don't believe it has anything to do with Spike supposedly being based on Japanese actor Yusaku Matsuda though, and I can more easily see his Lupin the III influence.
Maybe Cho proved in the audition that he pulls off a hardened but cool ex-mobster, now bounty hunter running from his past that deep down has a good heart, but I just don't see it from what I've seen from him in his movies! He's just….so not Spike.
I'm racking my brain for who could more easily play the part that is of or close to proper age. All I can think of at the moment is Ryan Gosling. I feel like there are better options out there, but they aren't coming to me right now. Surely you, dear readers, will have some excellent ideas.
Seriously though, Hollywood. As a fan of COWBOY BEBOP, I ask, please reconsider your choice of THE LEAD ROLE. I am much less concerned for the rest of the cast announcements.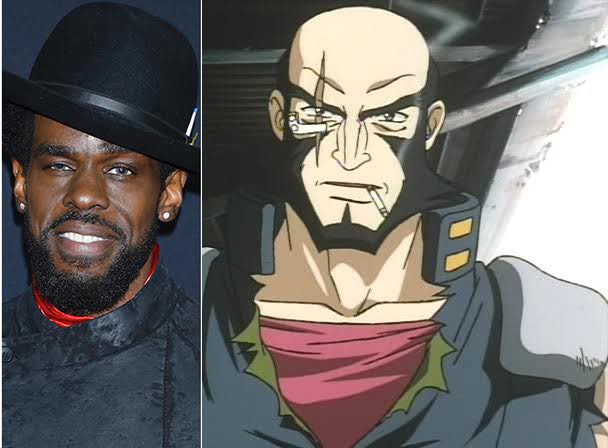 Next, Mustafa Shakir (LUKE CAGE, NCIS: NEW ORLEANS) has taken the role of Jet Black. Jet Black is an ex-cop, now bounty hunter and partner to Spike. Shakir is a versatile actor, whom I believe will fit nicely into the role, and in my opinion, he looks the part via facial structure and hair growth wise. Writer Machka told me that he could easily see Ron Perlman playing Jet as well, and I wholeheartedly agree!
What the fanboys are looking forward to seeing is Daniella Pineda (THE VAMPIRE DIARIES, JURASSIC WORLD: FALLEN KINGDOM) in her costume as Faye Valentine. Though I kind of expect them to tone her skimpy yellow outfit down a bit. Or maybe they won't, who knows! She kinda looks the part, with that heart-shaped face of hers. Faye lost her memory after being cryogenically frozen after an accident, and too becomes a bounty hunter that finds themself running into and with Spike. Can Pineda pull of being a sexy badass with attitude in a way that fits Faye? I've seen her pull off attitude in "FALLEN KINGDOM," but in a geeky way.
You'd expect the next person for me to talk about would be Radical Edward (Ed), but the role is still currently up for grabs.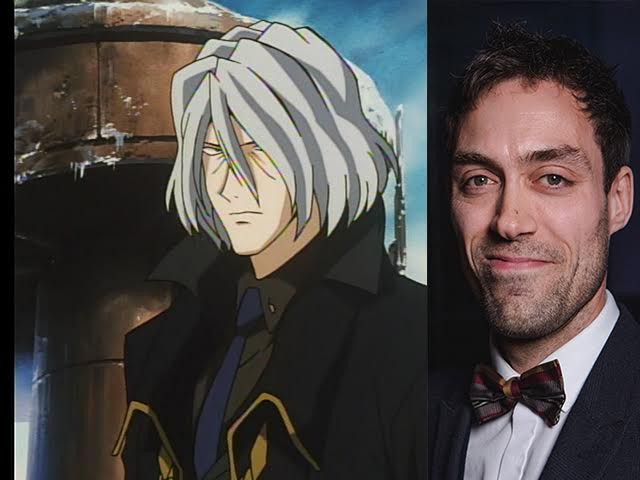 What I can tell you, is that they cast Alex Hassell as the vicious...well Vicious, Spike's rival and ex-colleague. He surprisingly looks the part, with those big, baggy eyes and long face. About his acting though...I have no opinion, and anything I recognize that he has been in, I don't remember him. But from his IMDB history, it looks as though this may be Hassell moving into the spotlight.
I am definitely watching this new series, and if they choose to continue going with John Cho, I will probably continue bitching about it until I see Cho prove in the show that he is right for the part.
Until then,
See you, Space Cowboys.
~Big Eyes