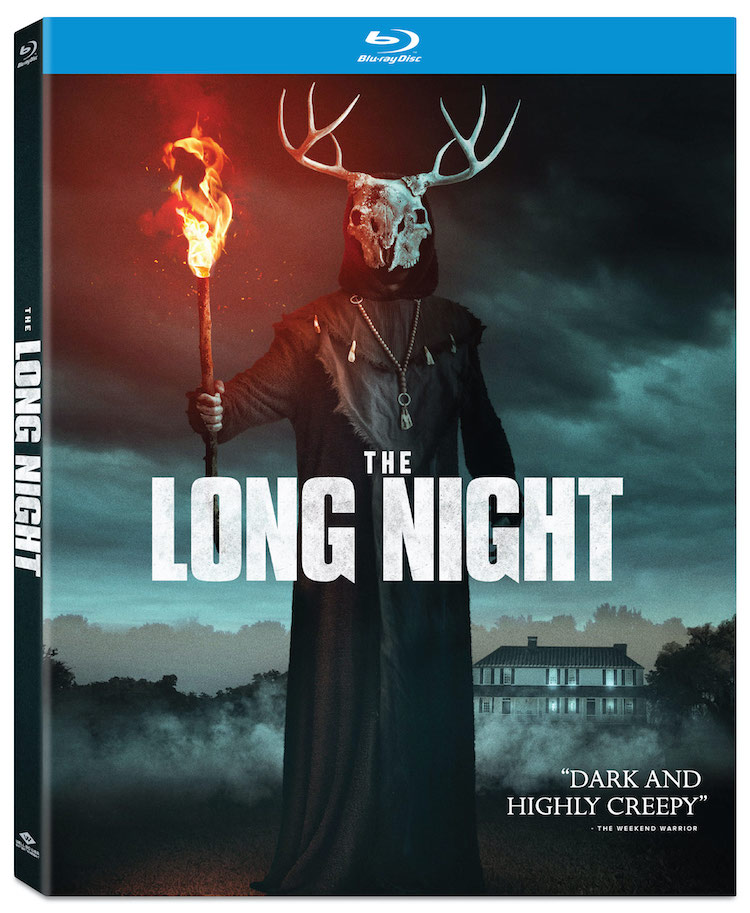 Hey, friends! Barbarella here with another giveaway. I have three Blu-rays of THE LONG NIGHT to give to a few of you wonderful people!
Directed by Rich Ragsdale, THE LONG NIGHT stars Scout Taylor-Compton and Nolan Gerard Funk.
When Grace and her boyfriend return to Grace's childhood stomping grounds to investigate a promising lead to find the parents she'd never known, they encounter a nightmarish cult.
Already available on digital, THE LONG NIGHT will hit Blu-ray & DVD April 5, 2022. Bonus Materials include the directors commentary, behind-the-scenes featurettes, and award-winning short film, THE LOOP.
If you want to win a copy, please email me at aicn-barbarella@hotmail.com with the subject I WANT A LONG NIGHT. In the body of the email, please include your mailing address (US only, no PO Boxes) and tell me about the last long night you had. (You can edit to avoid incrimination or just make something up – it's not like I'll know the difference.) Entries must be received by Wednesday, March 24 at midnight CST. Winners will be notified via email once I've selected them.
Check out the trailer, unless you don't want spoilers because it's super-spoilery.