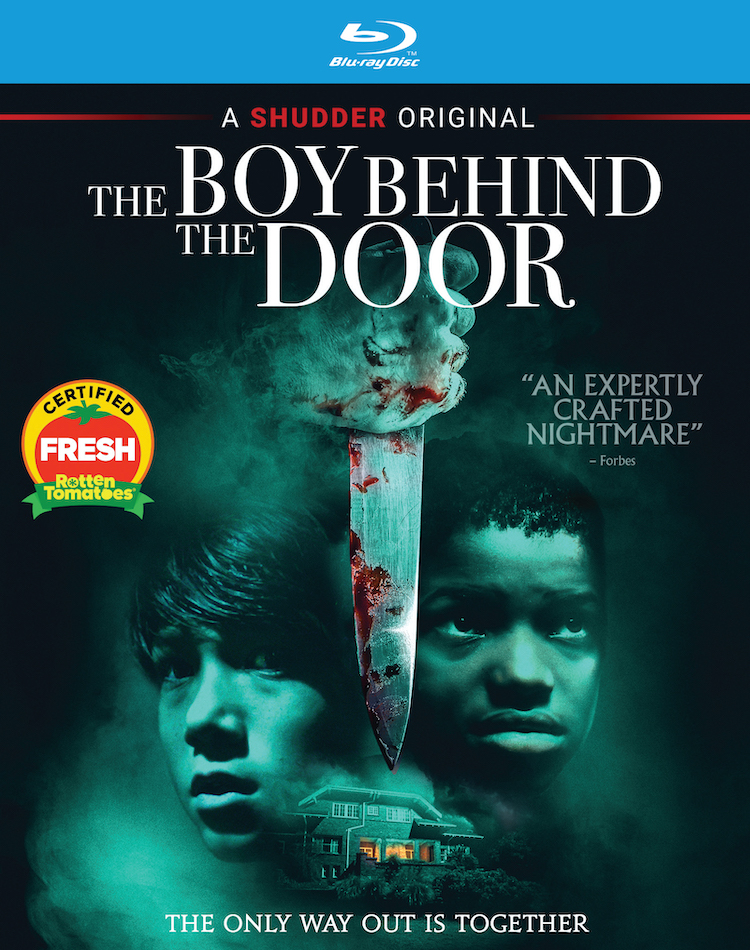 Hey, friends! Want to win a Blu-ray? We have a few of THE BOY BEHIND THE DOOR to give away. The film stars Lonnie Chavis and Ezra Dewey as two boys who find themselves in a situation in which nobody ever wants to be. After one escapes his confines, he discovers how terrifying trying to rescue the other could be.
If you want to win one, please email me at aicn-barbarella@hotmail.com with the subject KEVIN AND BOBBY. In the body of the email, please provide your name, mailing address (US only, no PO Boxes), and whether or not you would risk your own life to try to rescue your best friend. Entries must be received by 8pm CST on Sunday, March 20. I will notify winners once they've been selected.
Check out the trailer!