Josh Ruben ("CollegeHumor Originals") wrote and directed SCARE ME, which came out yesterday on Blu-Ray and DVD. We have been given three copies of the Blu-Ray to give away, and I think you'll want to own this witty horror-comedy.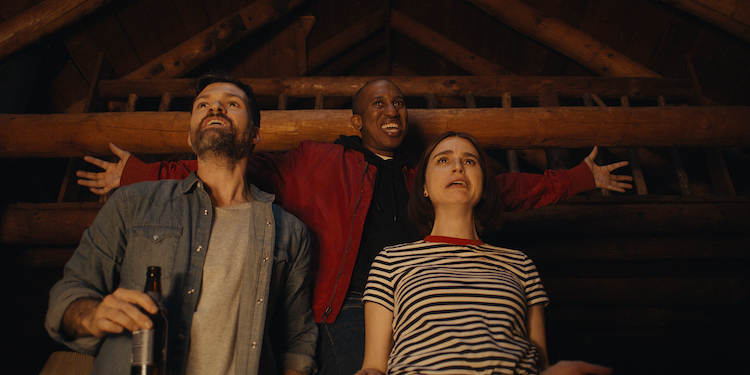 SCARE ME premiered at the Sundance Film Festival in 2020 and received rave reviews. In the movie, two strangers, Fred and Franny, get stuck during a power outage in the Catskills. Both writers, they decide to tell each other scary stories to pass the time. What could go wrong?
In addition to the film, the Blu-ray also has outtakes, cast interviews, director and cinematographer commentary, a behind-the-scenes photo gallery, a Make Cool Sh!t podcast episode 1 SCARE ME, and a music video.
To win your very own copy, please send an email to aicn-barbarella@hotmail.com with the subject SCARE ME. In the body of the email, please include your name, mailing address, and for extra credit, something that scares you. This contest is only open to US Residents and will close on Saturday, March 6 at noon CST. Winners will be notified via email some time Saturday evening.
Check out the trailer