Hola Dannie aqui,
Today I am here with a special treat revealed by the folks at Netflix for "THE DARK CRYSTAL: AGE OF RESISTANCE."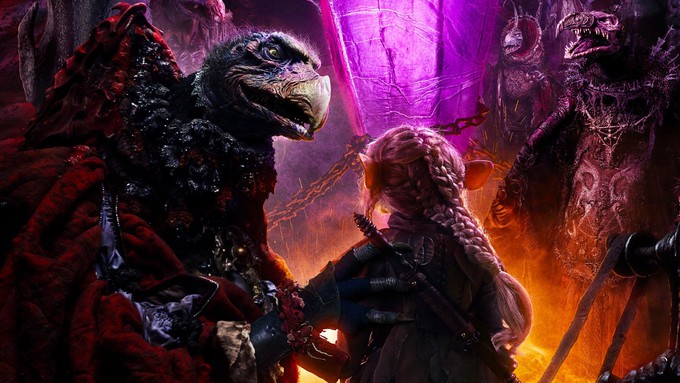 Netflix describes this special behind the scenes gander as-
"The idea is you watch the show, and you forget you're watching puppets."
"Fans at San Diego Comic-Con 2019 were given a glimpse of the artistry behind the scenes of the resistance by director Louis Leterrier and executive producer Lisa Henson. Darkness rises on August 30."
Here is the video and another to follow it!
And here is the full panel for Netflix's 'The Dark Crystal: Age of Resistance' TV show at San Diego Comic-Con that features Mark Hamill, Taron Egerton, Lisa Henson, and Louis Leterrier.

What a fantastic look at the magic that goes into producing such a visually magnificent series! What do all of you Skeksis', UrSkek's, Aughra's, Gelfling's, UrRu's, Garthim's, Podling's, and Landstrider's think of the Comic-Con panel and the footage they shared? I think it looks breathtaking!
Stay Strong, Live Good, Love Movies!
Dannie H.L. Knowles aka Pekosa Peligrosa