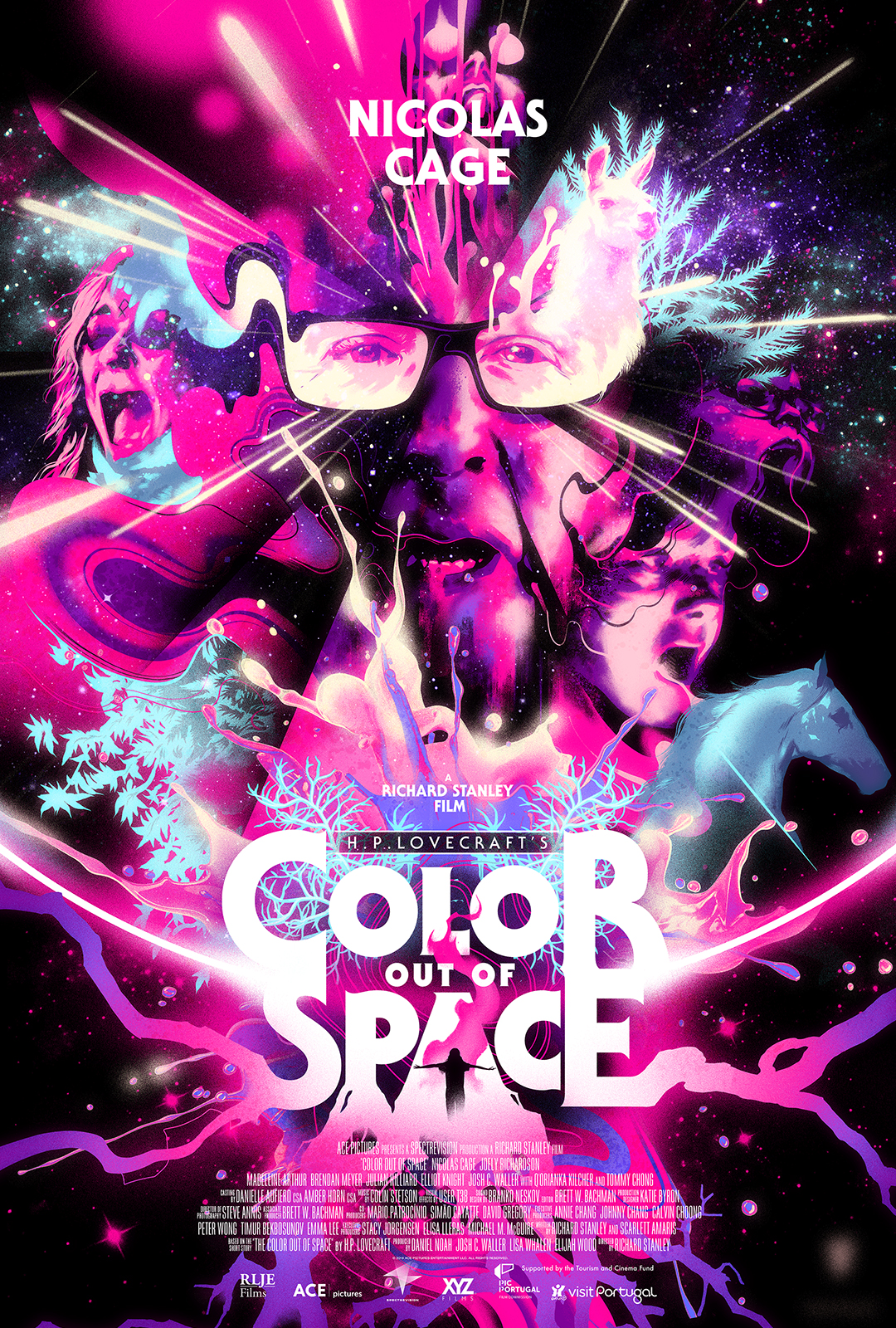 For everyone who missed Richard Stanley's psychedelic epic COLOR OUT OF SPACE in theaters, fret no more because RLJE Films is releasing the film On Demand, Digital, DVD, Blu-ray, and 4K UHD/BD on 2/25!
Based on the beloved H.P. Lovecraft short story, COLOR OUT OF SPACE is the trippy tale of an otherworldly entity that invades the idyllic country home of the Gardner family. As the powerful force takes hold of their surroundings, the Gardner's quaint lives take a most sinister and kaleidoscopic turn. Check out my review of the film as well as my interview with Stanley
here
and
here
!

In celebration of the film's expanded release, AICN is giving away COLOR OUT OF SPACE DVDs to three lucky winners! All you need to do is email me at annetteaicn@gmail.com by 2/21 at 5:00pm cst with the subject line I WANT TO TRIP ON COLOR OUT OF SPACE. Please include your name and mailing address in the body of the email. Submissions must be from the contiguous U.S. Good luck!
Rebecca Elliott
aka Annette Kellerman