Hey, friends! Barbarella here with a first look at COBWEB, courtesy of Lionsgate. Written by Chris Thomas Devlin (Texas Chainsaw Massacre, 2022) and directed by Samuel Bodin (T.A.N.K.), the film stars Lizzy Caplan, Antony Starr, Cleopatra Coleman, and Woody Norman.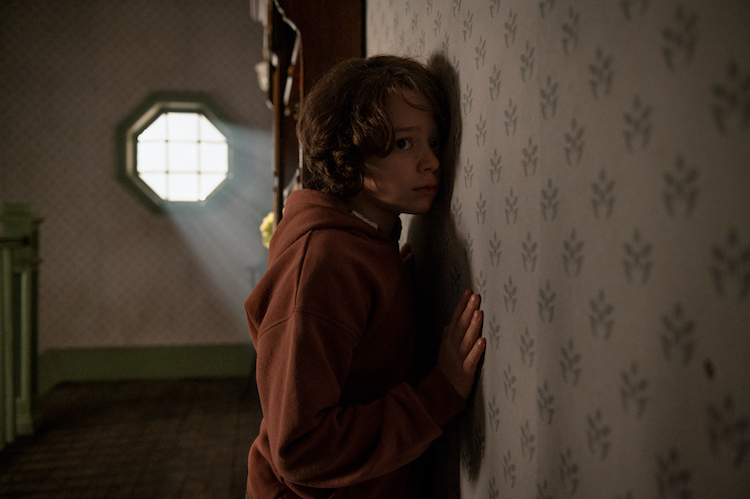 Plagued by a mysterious tapping from inside his bedroom wall, eight-year-old Peter begins to suspect his parents are keeping a dangerous secret. He starts questioning his trust in them, and what could be more frightening for a child than that?
Sounds intriguing. I don't know about you, but I'm interested in seeing more!
COBWEB will be exclusively in theaters July 21, 2023.