Hey folks, Cobrak here with what I believe will be a recurring article.
I love reading. I love books. LOVE them. More than I love my grandma's homemade chocolate chip cookies. More than I love my grandma even. That's real love. If granny really wants my love, she can get off her ass and write a decent fantasy thriller.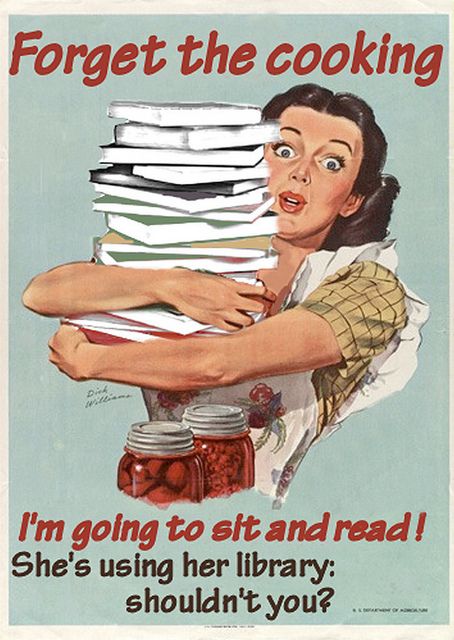 I should make it clear that when I say I love books and reading, what I really mean is I love a good story. I'm just as happy with an audiobook. I try to always have a print/e-book in hand, and an audiobook ready for any car ride over 5 minutes.
When I was in college, learning the skills for my real job, I was broke. Broke af as the kids say these days. I think they say that, right? Sure they do. I'm hip af and I'm still in the know. I don't care what the younger people at work say.
Where was I? Oh, yeah.
I attended college late in life. I had a child and a mortgage when I decided I needed a drastic career change, and those both cost a lot of money. So I went to school full-time, worked part-time, making a quarter of what I'd earned before I made this drastic life change and I could no longer afford to buy every new hardcover book that I saw at the book shop. I couldn't download the newest Stephen King masterpiece on Kindle for $30 the second it came out. I had microbiology books that cost four times that price that I needed to pay for.
The solution? Well the library was a big help, but by this point in my life I was only buying print books for the bookshelf. I was reading everything (except comics) on a Kindle app on my phone. No, the real solution was to purchase free, or 99¢ books from the Kindle store and start reading authors I'd never heard of. Being poor sucks.
Or so I thought at first.
There are a LOT of great unknown authors selling, or even giving away, books on Kindle. The only thing that outnumbered them were the absolutely terrible authors on the platform. There are digital mountains of nearly unreadable books for sale digitally. Writers who's knowledge of grammar is nil, and who seem to love the adventure of writing without a spell checker.
Part of my story obsession is I cannot not finish a book once I've started (the only exception being Wicked. That book just sucks. As the world's biggest Oz fan I'm of good authority to say fuck that book in the neck.). So I began researching the authors a tiny bit, and I also got good at judging books by their covers, and their descriptions. If they can't manage to write a decent two paragraph description, then the book most likely is not good.
I graduated years ago and now have a good career. I can afford to buy the new King book again. But I developed a love for little known authors. For every King or Gaiman book I read, I probably read five by authors who's fanbase can be counted in the dozens, instead of thousands. These authors got me through a hard time in my life and now I stick by them.
This is all a long winded way to say I want to try to increase these extremely talented folk's fanbases and sales. They deserve it. So I've reached out to quite a few lesser known writers and asked for review copies that I can give away to help promote them. The response has been overwhelming.
My only rule is I won't review a book I don't like. I want to help people find GOOD authors, not trash bad ones. I've been lucky and have enjoyed the ones I've read so far.
Today I have a fantastic book to tell you all about. AND a gorgeous illustrated hardback copy to give away, signed by the author. Pretty sweet, huh?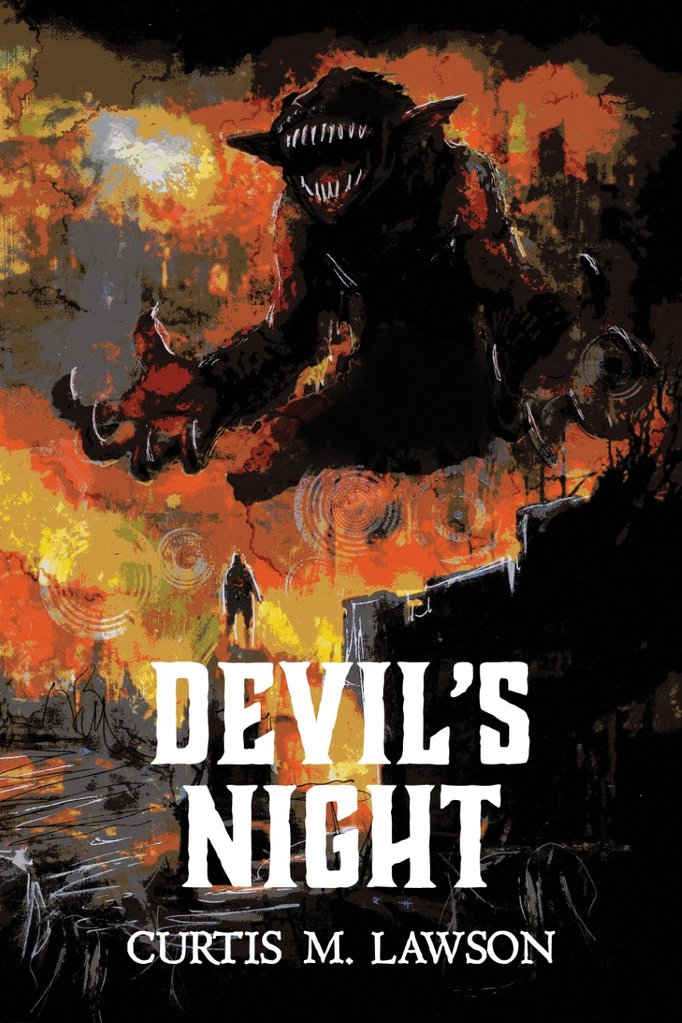 The book, DEVIL'S NIGHT by Curtis M. Lawson, is a collection of short stories that take place during Detroit's Devil's Night in 1987.
For those unfamiliar, Devil's Night occurs each year on October 30th. It started out as petty mischief in the 1940s, usually committed by inner city youths. Mostly small time stuff like egging homes. But in the '70s and '80s some cities, Detroit especially, began to take it a lot further. By the mid '80s the city was seeing hundreds of acts of arson and vandalism committed over the course of the night each year.
Pretty great setting if you ask me.
Anthologies are hard to review. I don't want to go story by story and give a bunch of mini reviews, so I'm just going to go over some thoughts and highlights.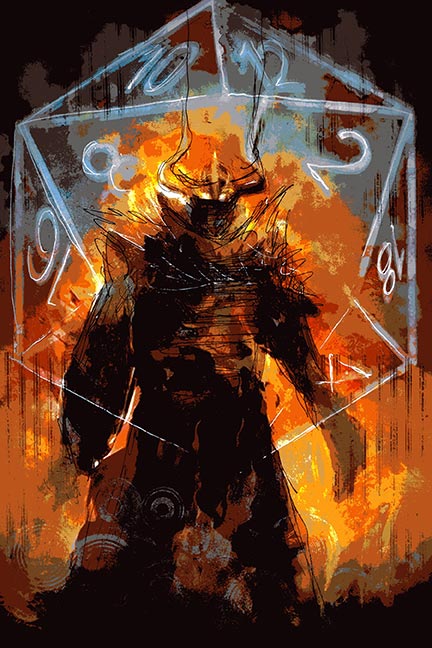 The collection starts out strong right out of the gates (OF HELL bwahaha! sorry...) with a group of kids in an abandoned auto factory, swapping stories of one of Detroit's urban legends, the demonic Nain Rouge. I had never heard of the Nain Rouge, but this was a great introduction. This one is very reminiscent of the device used in the Batman: The Animated Series episode Legends Of The Dark Knight, but much more twisted and creepy. (Side note: I reached out to the author and he confirmed that the Batman episode was indeed in his mind when he wrote this story.) We meet the Nain Rouge a few times over the course of these stories, so putting this one up front was a great introduction.
Lawson draws from a few Detroit urban myths here. By far the most terrifying has got to be the Pig Lady. I read a ton of horror, but it's not often I actually get creeped out. The Pig Lady creeped me the fuck out. I'm not ashamed to admit that I checked my closet and bathroom before turning off my bedroom light after reading her tale.
My favorite story in the collection is D20. I've read everything Lawson has written since first discovering his insanely good and intelligent novel, Black Heart Boys' Choir, and this story contains one of the few examples of him penning a truly happy ending. I'm a sucker for happy endings. I may be a little twisted to call it a happy ending, but trust me, it is. If you like table-top RPGs and horror, you're going to dig the hell out of this one.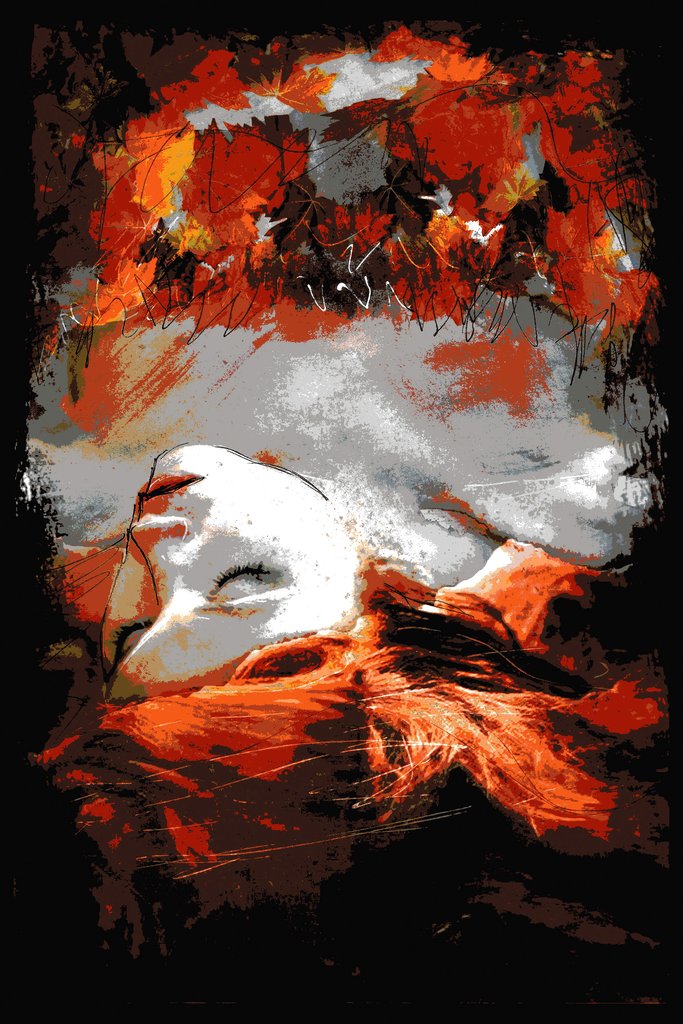 One of the things I like most in this collection is the deeper you get into it, the more you start to see connections between the stories. I don't know if he wrote all of these back to back, but I know it's something not often seen when authors collect their shorts into a book.
There are too many highlights in this book to mention, but inside you'll find tales of teens trapped in burning buildings where the only escape is probably worse than death, blue collar workers bringing home (mostly) dead vampires to nurture back to health, demonic antiheroes working for the catholic church to take out unhinged priests, ghosts wanting a moment of bliss bad enough they're willing to relive their horrible death over and over, girls with loose morals killing strangers for cash at twisted high society parties, and so much more.
There really aren't any duds in this one. And I really can't recommend it enough. You can buy it in hardback here, and it's coming soon to Kindle.
Also, check out Lawson's Black Heart Boys' Choir in paperback, Audible, or Kindle.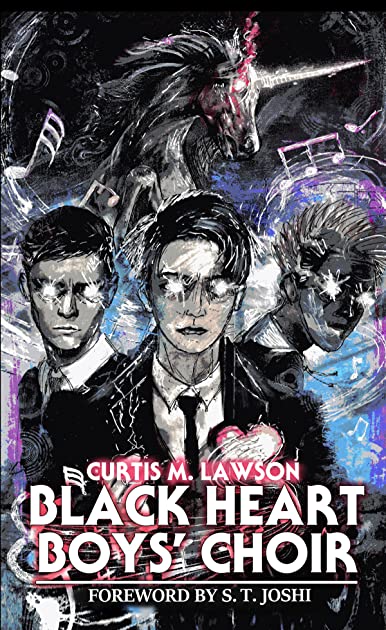 Now for the giveaway. Send your name, address, and tell me about your favorite short story here, along with the subject line "READING IS COOL!"
That's it for now. I hope you guys find a new favorite author like I did. If you know of any up and coming authors I should check out let me know in the Talkback below. If you're an author with a book you think I might enjoy contact me at the above address and let's talk. I'm always looking for a new read.
Stay cool,
Cobrak