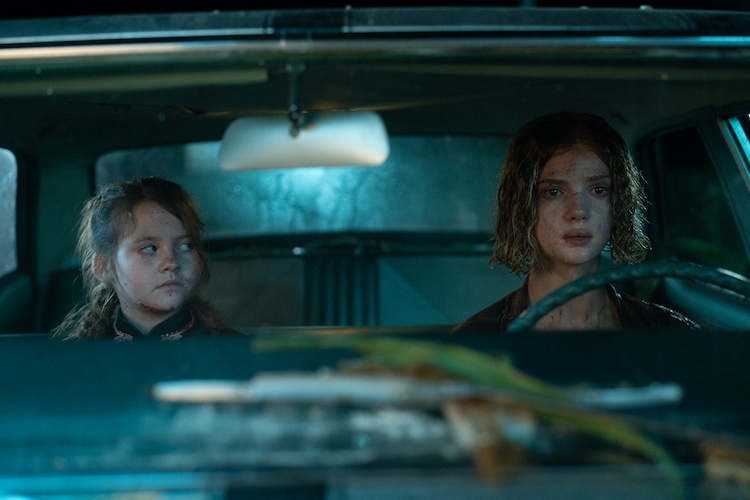 Hey, friends. Barbarella here. Kurt Wimmer's (Ultraviolet) CHILDREN OF THE CORN came out on Blu-ray and DVD this week, and we have a couple Blu-ray copies to give away! While there are plenty of films reminding us that cornfields can be dangerous places, in this one, a possessed twelve-year-old girl recruits other children in her small town to rise up and take control. Can one hold-out turn things around? The film stars Elena Kampouris (Before I Fall), Kate Moyer ("Station Eleven"), Callan Mulvey (Till Death) and Bruce Spence (The Dry).
If you want to win a copy, email me at aicn-barbarella@hotmail.com with subject CORNFIELDS. In the body of the email, please provide your name, mailing address (US only, no PO boxes) and whether you think cornfields get a bad rap in horror films or if you agree that they are legitimately sinister places to be avoided. Entries must be received by midnight CST on Sunday, May 14.
Check out the trailer!