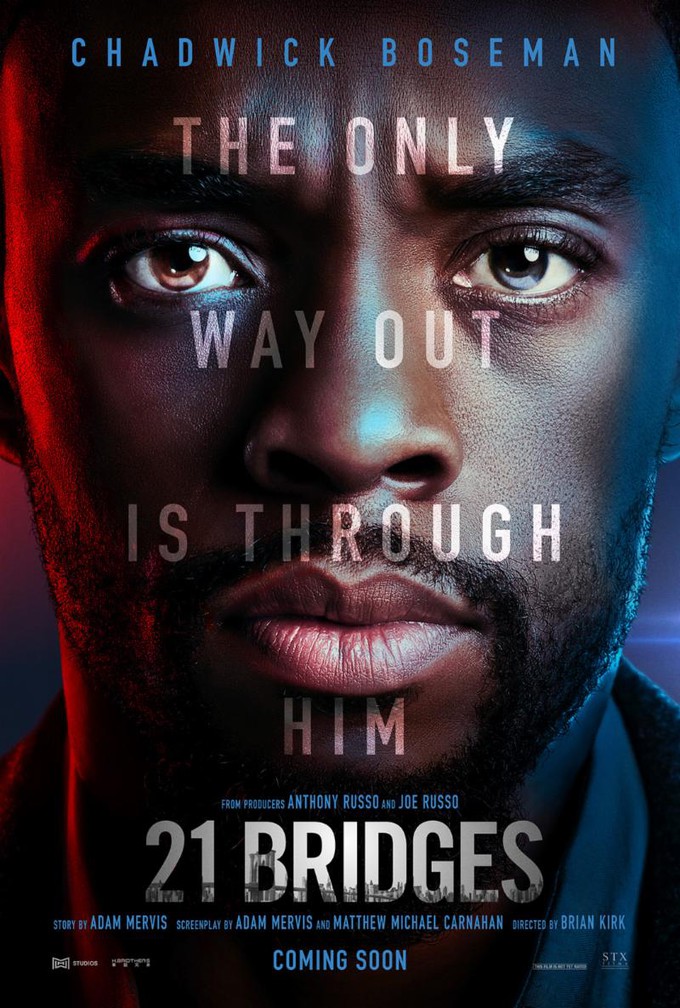 Remember the days when Chadwick Boseman was known for Jackie Robinson in Legendary's 42? Now he is "Wakanda Forever" at the very sight of him. 21 BRIDGES is the first big test of his non-Marvel superstar-ability. This film is produced by the Russo Brothers - but directed by Brian Kirk - who is known for some fine GAME OF THRONES and PENNY DREADFUL episodes.
That looks interesting. Keith David is my main draw, but with Sienna Miller, J.K. Simmons and Taylor Kitsch, well that's a fine ensemble. Hopefully this will be a worthy addition to the crime & punishment genre. What say you?
The film is due out July 21st, 2019
Bert Bolger out.