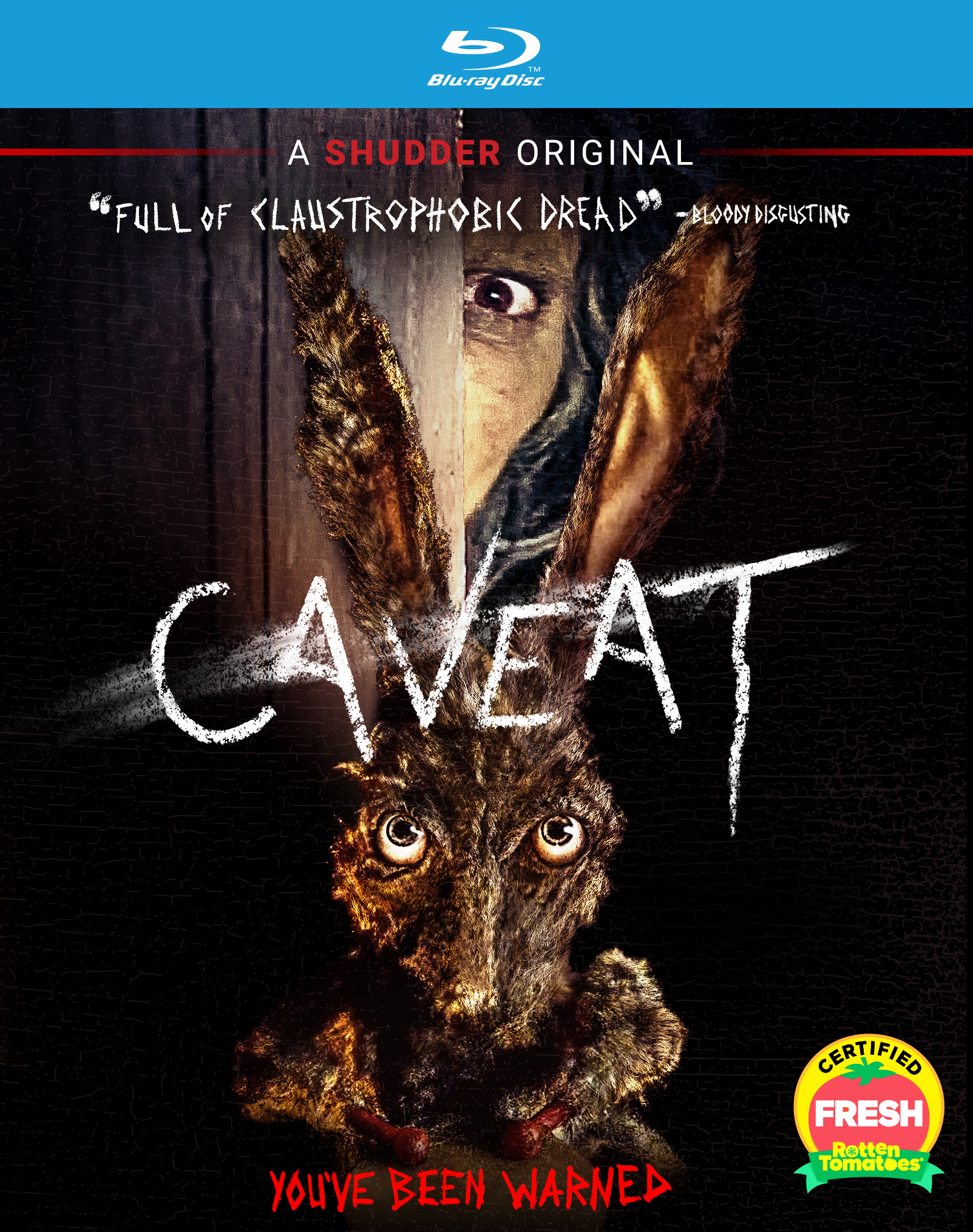 On November 16, 2021 RLJE Films (a business unit of AMC Networks) will release Shudder's latest horror film, CAVEAT, on VOD, Digital HD, DVD and Blu-ray. In anticipation of the release, AICN has 2 ably-rays of the film to give away!
Here's the low down on CAVEAT:
"In desperate need of money, Isaac accepts a job looking after his landlord's niece, Olga, for a few days. But there is a catch. He must wear a leather harness and chain that restricts his movements to certain rooms in order to protect Olga's extremely frail mental state. Once left alone with Isaac, Olga exhibits erratic behavior, while Isaac makes horrific discoveries in the house that trigger a deeply buried, traumatic memory."
CAVEAT marks writer/director Damian McCarthy's feature directorial debut. The film stars Ben Caplan ("Band of Brothers"), Jonathan French (THE ANNIVERSARY ), Leila Sykes ("Missing Something"), Inma Pavon (FELICIDAD) and Conor Dwane (CHRISTMAS AT DRACULAS).
Bonus features on the CAVEAT DVD and Blu-ray include:
• Director's Commentary
• Producer's Commentary
• Storyboards

Check out the trailer!

If you'd like a chance to win CAVEAT on Blu-ray, email me at annetteaicn@gmail.com with the subject line CAVEATS ARE SCARY! Please include a mailing address (contiguous U.S. only, no P.O. Boxes). Winner will be chosen by noon on 11/12. MTFBWYA!
Cheers,
Rebecca Elliott
aka Annette Kellerman