Hey folks, Cobrak here!
After 26 years Bruce Campbell has announced on Twitter he is set to put the Stetson back on and reprise his iconic role as Brisco County Jr...in a live table read
on July 31st
!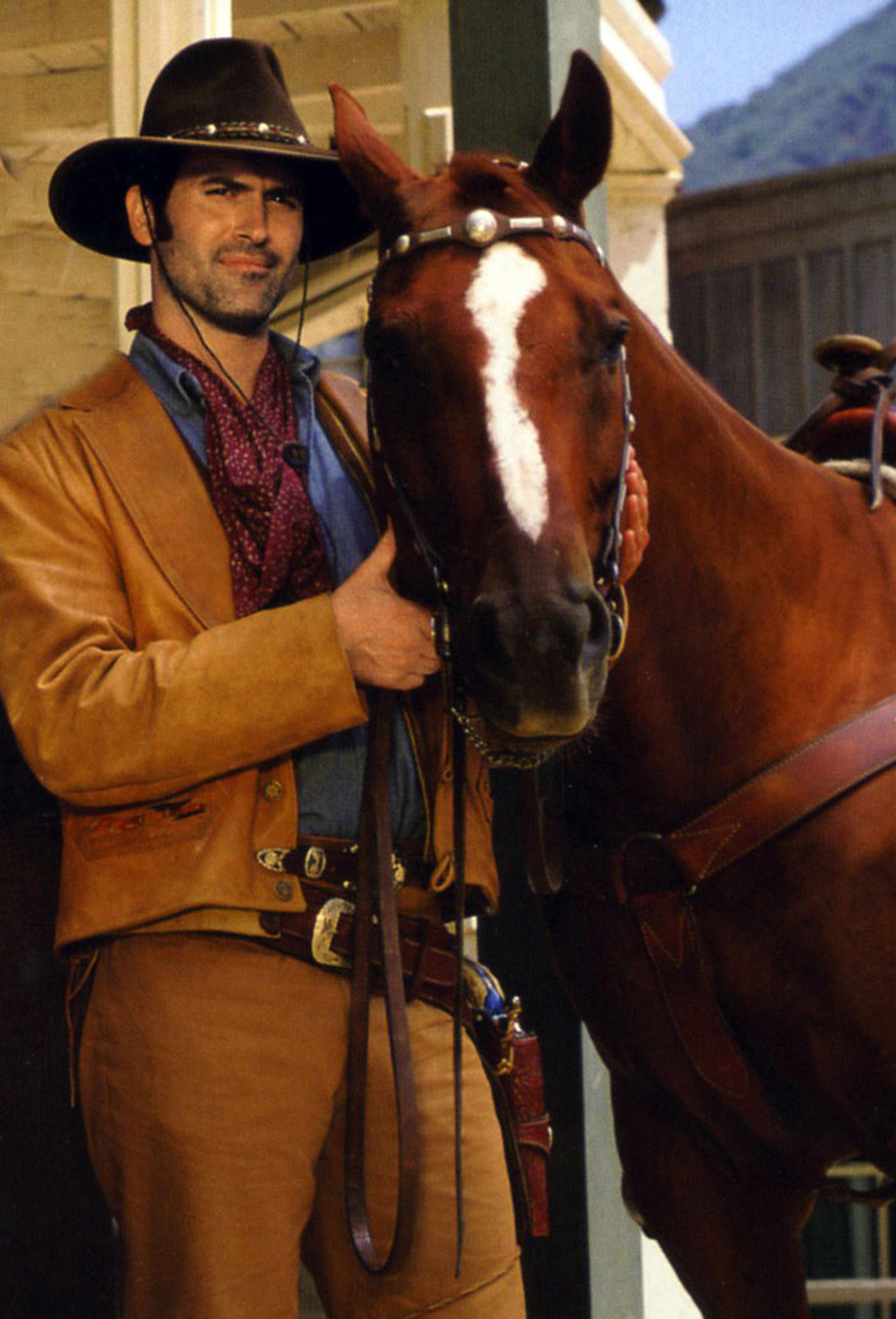 For those not familiar, The Adventures of Brisco County Jr. was a western sci-fi hybrid that aired 27 episodes on Fox in 1993. Campbell starred as the title character, a Harvard educated lawyer-turned bounty hunter, who ran into weekly sci-fi adventures on the trail of the man who killed his dad; while also searching for the mysterious Orb, a piece of technology from the future.
Unfortunately, Brisco County (the show; not the county, or the man) was killed off after one season.
From the official description:
Brisco stars Bruce Campbell (The Evil Dead; Burn Notice), Kelly Rutherford (Gossip Girl), Christian Clemenson (Turn: Washington's Spies), John Pyper-Ferguson (Suits), and co-creator and showrunner Carlton Cuse (Locke & Key; Lost) reunite for a live table read of Brisco's first adventure and a conversation about the show that means so much to them. Special guest stars include Khary Payton (The Walking Dead; Teen Titans Go!), Eric Edelstein (We Bare Bears; Jurassic World), Ana Villafañe (New Amsterdam), Baron Vaughn (Grace & Frankie; MST3K), Nestor Carbonell (The Morning Show; Lost), and more to be announced.
Stay cool,
Cobrak