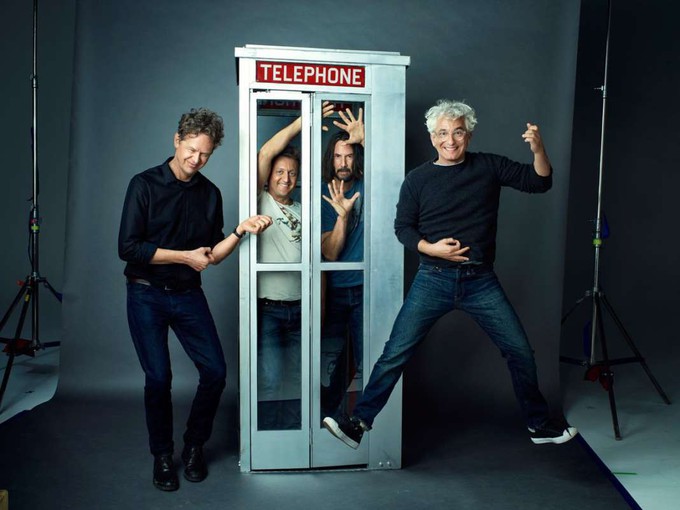 Hola Dannie aqui,
Yesterday the good folks at Deadline.com broke the news that Keanu Reeves and Alex Winter have gotten the green light from Orion Pictures and Hammerstone Studios for "BILL & TED FACE THE MUSIC."
Orion Pictures describes "BILL & TED FACE THE MUSIC" as-

"Following 1989's Bill & Ted's Excellent Adventure and 1991's Bill & Ted's Bogus Journey, the stakes are higher than ever for William "Bill" S. Preston Esq. (Winter) and Theodore "Ted" Logan (Reeves). Yet to fulfill their rock and roll destiny, the now middle-aged best friends set out on a new adventure, when a visitor from the future warns them that only their song can save life as we know it and bring harmony to the universe. Along the way, they will be helped by their families, old friends, and a few music legends."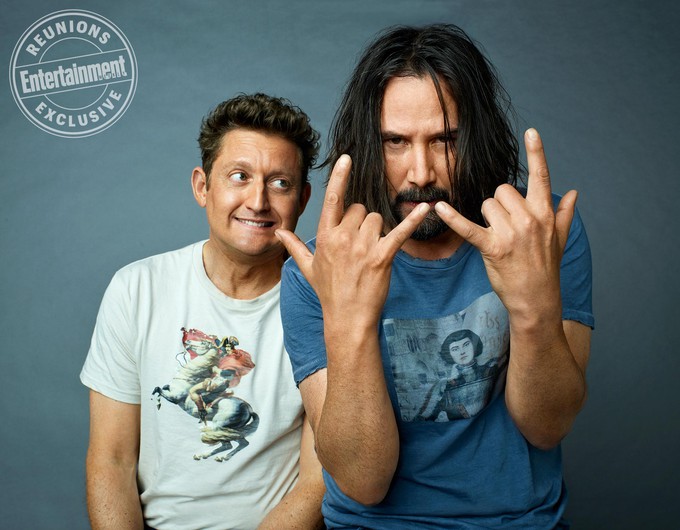 Yesterday Reeves and Winter released a video announcing the project is a go!
"The world is about to get a lot more excellent. Watch this special announcement from your two favorite dudes! ????"
Original writers of "Bill & Ted's Excellent Adventure" and "Bill & Ted's Bogus Journey" Chris Matheson and Ed Solomon are returning to pen the most radical script yet. Taking the directors chair is Dean Parisot who many know from his work on "Fun With Dick and Jane," "Red 2," "Home Fries," "Galaxy Quest" and many works on television. Also, William Sadler is listed on IMDB as returning to play the part of the Grim Reaper.
Dean Parisot directing has me very happy. I adore "Galaxy Quest" it was ahead of its time in many ways. The original writers returning has me hopeful that the spirit of the characters will flow effortlessly. What do all of you think of the news? As a kid that grew up with Bill & Ted and loved the message of Wild Stallion, I am more than ready for this film to rock theaters on August 21st of 2020. I know it is a long shot, but deep down I am hoping they utilize some of George Carlin's stand up comedy or prior cinematic works so that he may return as the beloved Rufus, it probably won't happen, but a girl can dream, right?
"Be Excellent to one another!"
Stay Strong, Live Good, Love Movies!

Dannie H.L. Knowles aka Pekosa Peligrosa