Greetings Primates!
This is Evil Ash checking in again. Let's just preface this by saying that Breaking Bad is one of the five greatest dramatic 1-hour shows in history (go ahead, name your top 5: Sopranos, LOST, Breaking Bad, Hill Street Blues, GOT; honorable mention: Homicide: Life on the Streets). You may not think so, but I do feel that a lot of people will concur with this statement. With that said, when I first heard that Bob Odenkirk's portrayal of "Jimmy McGill" aka "Saul Goodman," the corrupt lawyer and fixer from the original AMC series, was getting spun off into its own show, I thought "OK, this will be a dramedy. I MIGHT be interested. I'll check it out cuz it's in the Breaking Bad universe." I should have had faith in Vince Gilligan. After all, this guy created "Leonard Betts." What was I thinking? From the opening black and white moments of "Gene" (Saul/Jimmy's new alias flashing forward to the events running concurrent with Breaking Bad) working as the manager of a Cinnabon in Nebraska, we are sucked right in. That's the brilliance of Vince Gilligan. He creates compelling characters that you give a shit about (much like LOST and The Sopranos). It helps that Odenkirk is surrounded by brilliant actors, portraying complex characters. Michael McKean's Charles "Chuck" McGill, the electromagnetic hypersensitive brother of Odenkirk's Jimmy, was riveting, and one of my favorite parts of the first three seasons. McKean and Odenkirk crackle when they shared scenes together. The same can be said of Rhea Seehorn, who is magnetic as Jimmy's conflicted love interest, and Hamlin, Hamlin & McGill partner "Kim Wexler." Her chemistry with Odenkirk is undeniable, and the season 4 scene of her ripping into senior partner "Howard Hamlin" - portrayed by the wonderful Peter Fabian - is one of the shining moments from the entire series.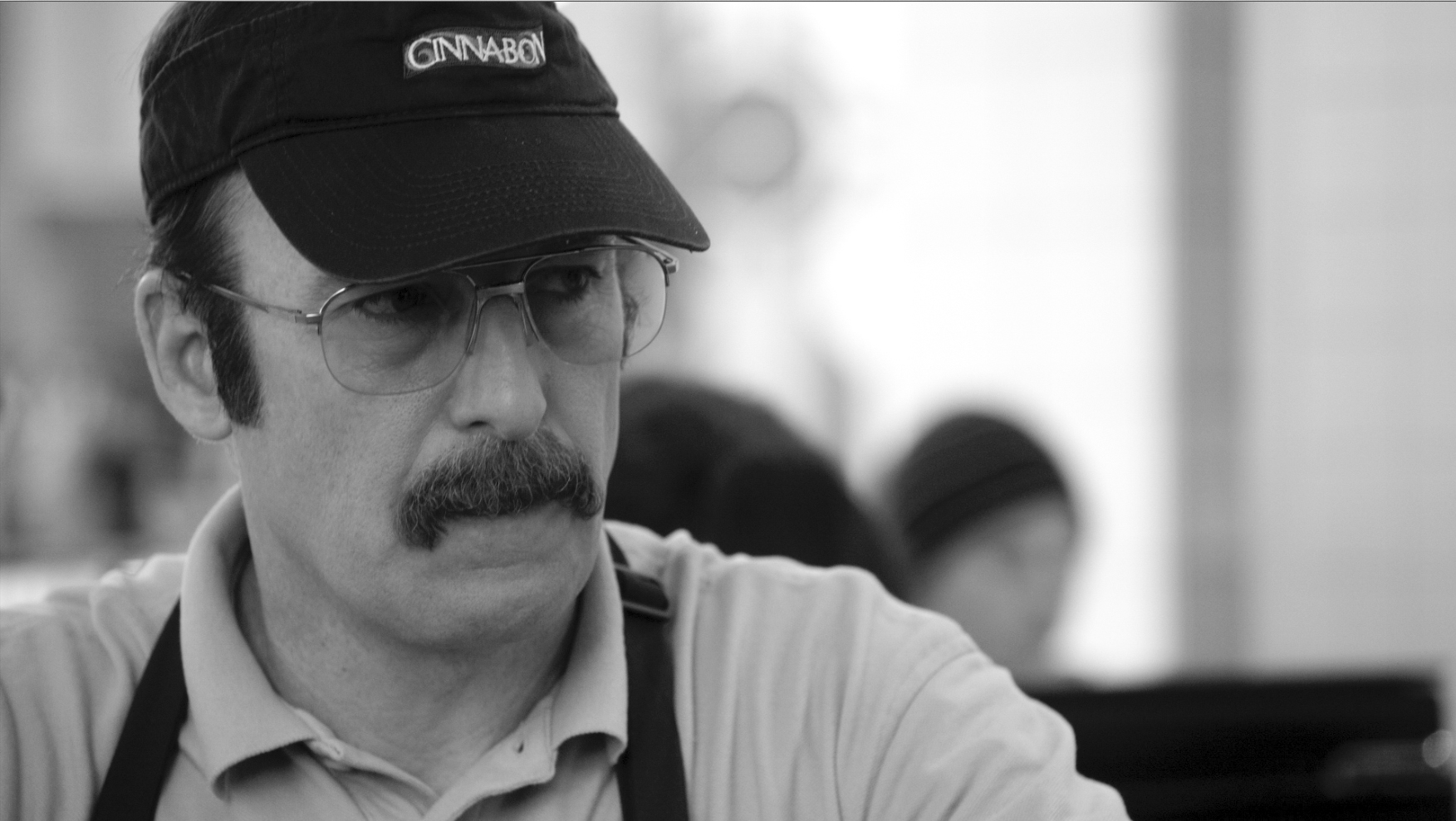 Regardless of the wide orbiting characters on Better Call Saul (and there are MANY) that also appear in Breaking Bad, it's safe to say that the anchors of this show are Bob Odenkirk and Jonathan Banks, who portrays the grizzled, sometimes violent, yet lovable and almost superhuman "Mike Ehrmantraut" an ex-corrupt cop, turned enforcer with high morale principles. He is an integral part of the Breaking Bad universe. The show basically revolves around these two, and it's just a marvel to watch. As good as Breaking Bad was (very), just about every single character on that show was either unpleasant, mean, murderous, psychotic, or a combination of all of these qualities. This show is different. Yes, you have "Tuco" and all of the rest of the psychos that pop up in numerous episodes; but, Jimmy McGill - as portrayed by Odenkirk - is essentially a nice guy. A guy you are actually rooting for. His heart is in the right place and - while his methods are suspect - he WANTS to help people. After binge watching a season of Breaking Bad, I feel like I need a shower. These qualities in Better Call Saul, combined with its high production value and brilliant writing and acting, make it on the same level as Breaking Bad, yet a bit more...fun. Gilligan clearly has more stories to tell in this universe (as evidenced by the Netflix Breaking Bad movie "El Camino"), and in Better Call Saul, he's taking his sweet time in telling them; and we are the benefactors of his patient methodical storytelling.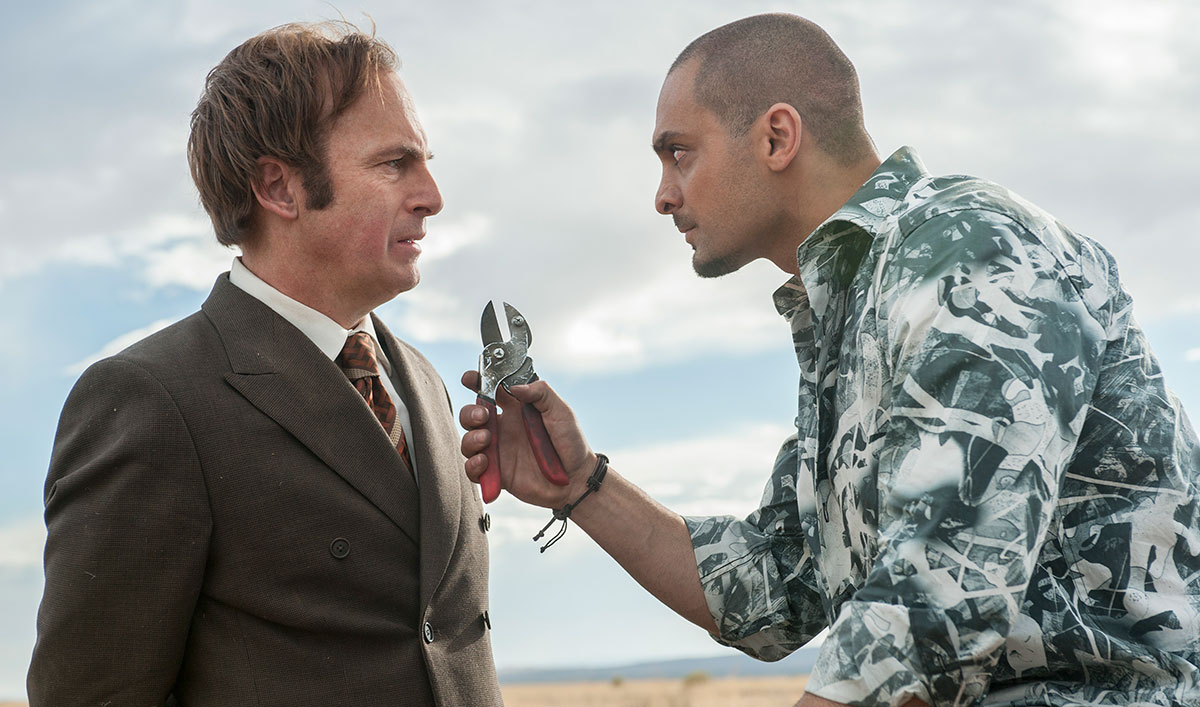 Vince Gilligan is aware that we know the outcomes for a significant number of characters on Better Call Saul, so he brilliantly and wisely takes his time with the show; focusing on optimism, and the physical and moral journeys of the characters. This is the polar opposite to Breaking Bad, which moved at a rapid fire pace. Since Gilligan knows the finality and destination of the characters in Better Call Saul, he is able to weave deep and complex story-lines and arcs, without having to worry about the ending as much. He's even able to create some new and interesting story-lines; and none more so than the character and story arc of "Nacho Varga" another fantastic and humane performance by Michael Mando. Now, after a LONG sixteen month layoff, Better Call Saul's fifth season is about to be unleashed upon us with a two night premiere on February 23! It's been a painful wait, and it's only TEN episodes, but I'll take it! It was also announced that the sixth season would be the FINAL season of the series, would be comprised of 13 episodes, and will go into production later this year; airing in 2021. Here's the final trailer for you to take a look at…
One of the staples of Vince Gilligan, like with Breaking Bad, is his fantastic use of music and the land around him. New Mexico is brilliantly framed in both shows and is as important to Better Call Saul, as Monument Valley was to John Ford movies. Now that the end is in sight for the series, co-creators Gilligan and Peter Gould can wrap up, and connect, the story-lines of the two series. We'll see the descent of Mike Ehrmentraut, as he falls deeper into the employment and ownership of psychopathic chicken drug lord, "Gustavo Fring" (played by the steel-faced and brilliant Giancarlo Esposito). As well as the complete transformation of Bob Odenkirk; from Slippin' Jimmy McGill to Saul Goodman. This has been building for five years, and now it's finally upon us ("It's all good, man"). Depending on how dark Gilligan and Gould decide to go, I worry about the fate of Rhea Seehorn's Kim Wexler character. I care about her deeply, yet we just don't KNOW what's going to happen to her, as she was previously not a part of the Breaking Bad universe. Perhaps she will get her own spinoff of a spinoff? Vince Gilligan had previously alluded to this back in 2017. Please don't kill her off! We also don't know what the future holds for Nacho's character, who I desperately want to survive and, hopefully, find redemption. Like any good show-runner, Gilligan has created characters that we actually CARE about and want to survive. With regards to Nacho, and his ultimate fate, it should be noted that in Season 2, Episode 8 of Breaking Bad, Jesse Pinkman (Aaron Paul) and Walter White (Bryan Cranston) kidnap Saul and drag him out to the desert. They kneel him in front of an empty grave, and Goodman, trying to save his own ass, starts yelling "It wasn't me! It was Ignacio! He's the one!" Ignacio is the given name of Nacho Varga, so...we'll have to wait and see.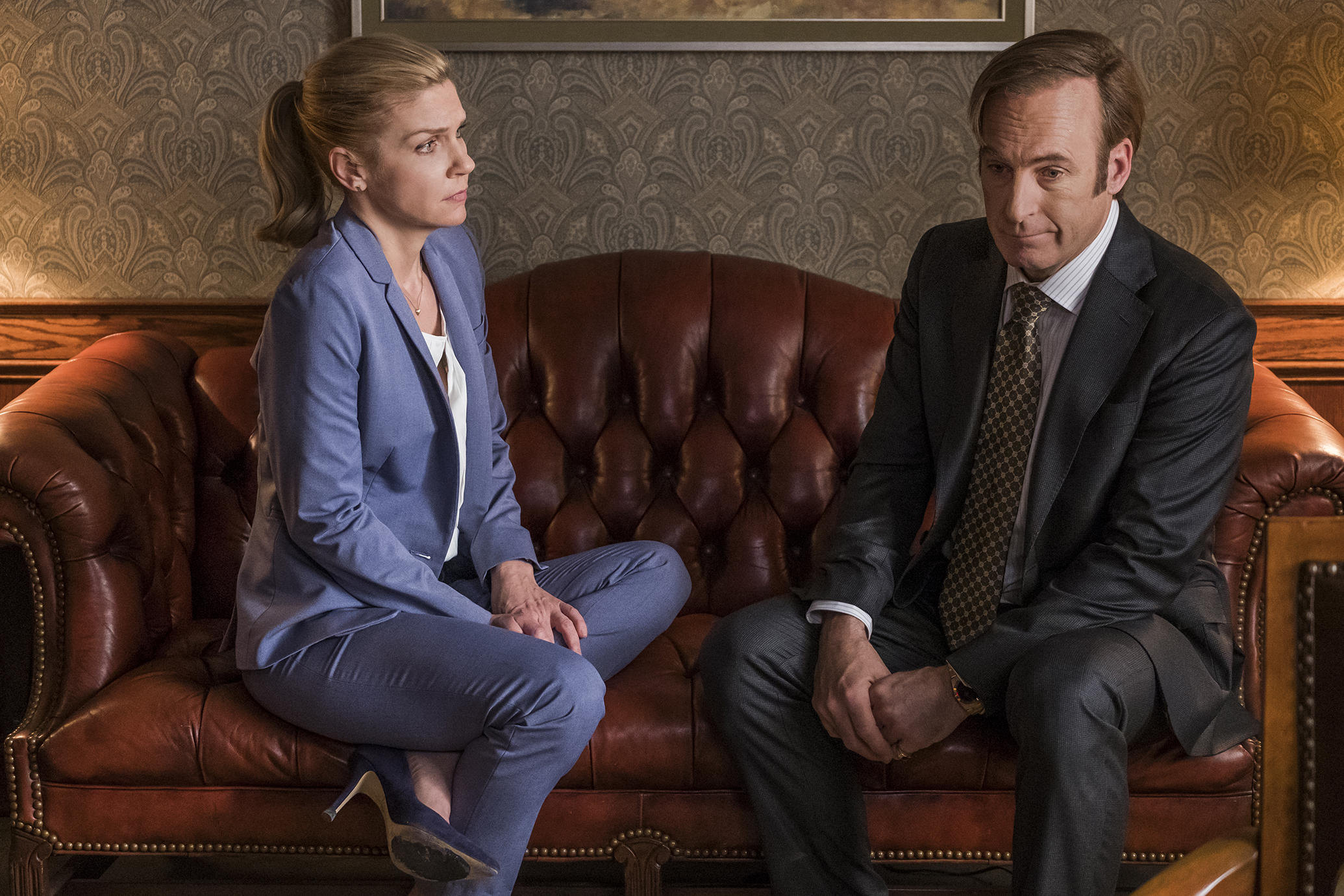 When this all started five years ago, I honestly would have never guessed that, after creating one of the greatest dramas in the history of television, Vince Gilligan would go on to create ANOTHER one of the great dramas in the history of television, via a SPINOFF! It's extremely rare, and the club of legendary spinoff shows is small, and most of them are comedies (Maude, Frasier, The Jeffersons). I'd guess you'd have to put Law & Order: SVU in that club. Hats off to Gilligan, Gould and the entire team at Sony Pictures Television for creating a worthy spinoff to Breaking Bad. When the show was originally being planned, the original premise by the producers was to make it a straight half hour comedy. That idea was quickly abandoned and the result is what we have today. Gilligan himself has spoken about the huge pressure to make a worthy "successor" to Breaking Bad. Back in 2014, Gilligan, at a Hollywood Reporter round-table said "...It opens you up to a lot of fears, like, is this gonna be 'Frasier' or is it gonna be 'After M*A*S*H'?..." referring to one wildly successful and one wildly unsuccessful spinoff show. Gilligan went on to state: "I don't know yet...Honest to god, I don't know. If it's 'After M*A*SH' rather than 'Frasier,' it won't be for lack of hard work and wishful thinking and a lot of smart people doing their best, but you just don't know until the world takes it..." The world took Better Call Saul pretty good I'd say. You need not worry Mr. Gilligan, your legacy as one of the great writers and show-runners in the history of television is secure.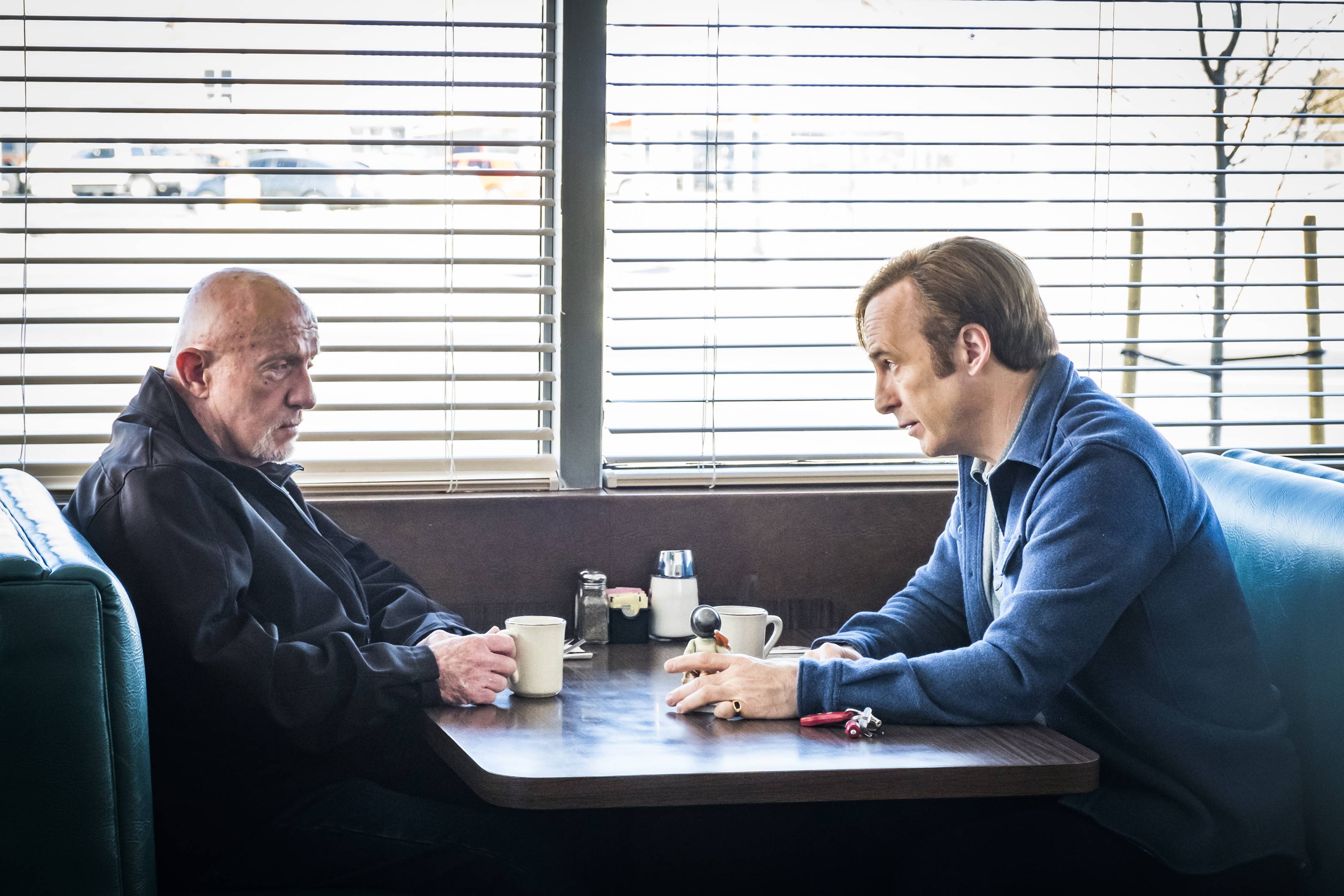 Season Five of Better Call Saul is scheduled to premiere on the AMC network on February 23, 2020, in the United States, with a two-part episode that concludes on February 24, 2020. Bob Odenkirk, Jonathan Banks,Rhea Seehorn, Patrick Fabian, Michael Mando and Giancarlo Espositio will reprise their roles from previous seasons, as will Tony Dalton, who has been promoted to a series regular, playing "Lalo." Breaking Bad actors Dean Norris and Stephen Michael Quezada are also reprising their roles as DEA Agent (and brother-in-law of Walter White) Hank Shrader, and his partner Steven Gomez. Legendary character actor Robert Forster will return posthumously as "Ed Galbraith" an associate of Saul Goodman and Walter White who can help make people disappear.
Sound off talkbackers and let me know what you think!!
Until next time...
Hugh "Evil Ash" Feinberg