Barbara Crampton Discusses Her Role in KING KNIGHT!
Hey there fellow horror geeks! Prometheus here, and recently I had the chance to chat with the legendary Barbara Crampton about her role in the new film, KING KNIGHT, written and directed by Richard Bates Jr. The film also stars Mathew Gray Gubler (Criminal Minds) and Angela Sarafyan (West World), and is a dark comedy about a witches coven. Only, these are… not your basic witches, as Barbara explains.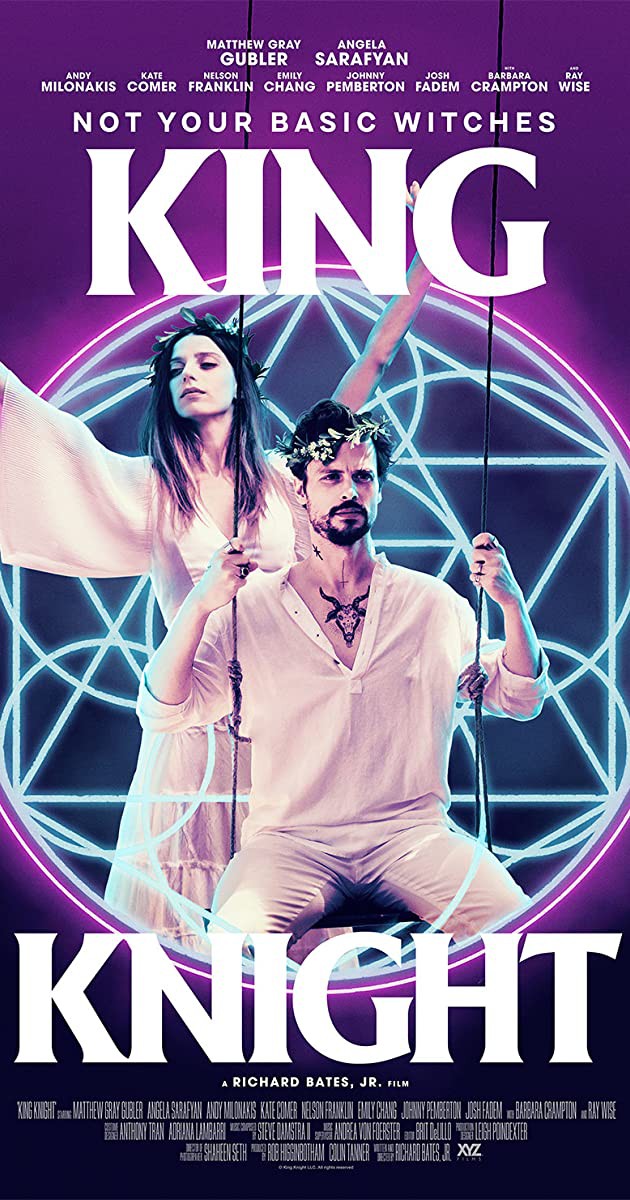 Hey, Barbara!
Hey Josh! How are you?
I'm good, how are you?
I'm good!
So, you have a new film out, KING KNIGHT! What can you tell us about it?
It's about Mathew Grey Gubler's character, Thorn, and he has a witches coven with his partner, Willow. It's interesting because it's a Ricky Bates movie, but it's not what you might expect. Rick normally does these sort of dark movies about existence. This movie is a lot lighter and a little celebratory in the way that it's about someone who's coming to terms with themselves and being okay with themselves. That's Mathew's (Grey Gubler) character, and I play his mom. It's a bit of a comedy.
You think Ricky Bates and you think dark, but this is really a comedy, it's horror adjacent because it's about witches, but it's really a fun movie. He actually made it before COVID and we were all depressed. (Laughing.)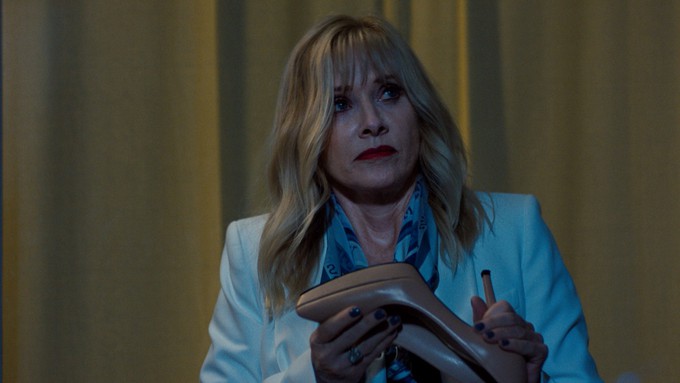 Really?
Yeah, we made it before COVID. Little did we know, we'd need a movie like this coming out of COVID, to make us all laugh. It's a really sweet movie. I play a very judgmental, unforgiving mother. I don't know, in the later part of my career I seem to be getting these bad lady roles. (Laughing.) Bad caretakers, and bad moms. Maybe it's my error of hag horror, but I had so much fun working on the movie with everybody and I'm excited for people to see it, and also see another side of Ricky Bates' talents.
The horror world just loves you Barbara, we're never going to let you go.
I hope not! Every job I have, I'm thinking, this is the last one. No one is ever going to call me again. Maybe I've just worn people down, I've been around for so long. (Laughing.)
You've definitely been staying busy! If you had to sell me KING KNIGHT in one sentence, what would you say?
One sentence? You're putting me on the spot, Josh. (Laughing.)
I am, I know. For you, I'll make it a run on sentence. (Laughing.)
Thank you… It's a delightful movie about the dark inner world of one's self, coming to terms with that, and being victorious on the other side.
Nailed it.
Will that help sell people? I don't know.
You sold me!
Okay, good.
Now, the tagline for the film is, not your basic witches. What sets these witches apart?
I feel like, there is some comedy in the film, but it's like dry comedy. When we were making the movie Ricky said, look, don't play this like a comedy. Even though he hired a lot of comedians for the film. I feel like everybody who is in the coven is very honest about how they feel and what they want out of life and the community. The only one who isn't really honest is Thorn (Gubler), because he's hiding something from his past.
So, I think it's not your average witches because everyone is very introspective and very much trying to be self actualized as much as possible, and it's actually the head of the coven that needs more self actualization to feel okay about himself. It's really a movie about being okay with yourself, whoever you are, and wherever you came from.
Anything else you think we should know about the film?
I really love Ricky (Bates), I think he's an auteur. He has his own distinct style and way of looking at the world. I hope people come out and watch the film!
What are you working on next, Barbara?
Thank you for asking! I do have another movie that just came out recently, Alone With You. I play another mean mother in that one. I just go the green light on a movie I've been developing for about a year and a half. It's a Lovecraft movie, written by Dennis Paoli, who wrote Re-Animator and From Beyond! I can't really talk about it much yet, but I would be producing and acting in it.
Awesome! I'll be keeping an eye out! I really appreciate your time!
Thanks, take care!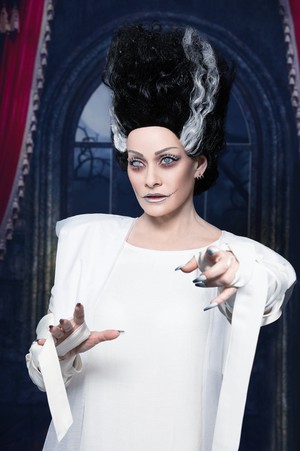 You can see Barbara in KING KNIGHT, also starring Mathew Grey Gubler available now on VOD from XYZ Films! Until next time, keep on geekin' on, my friends!