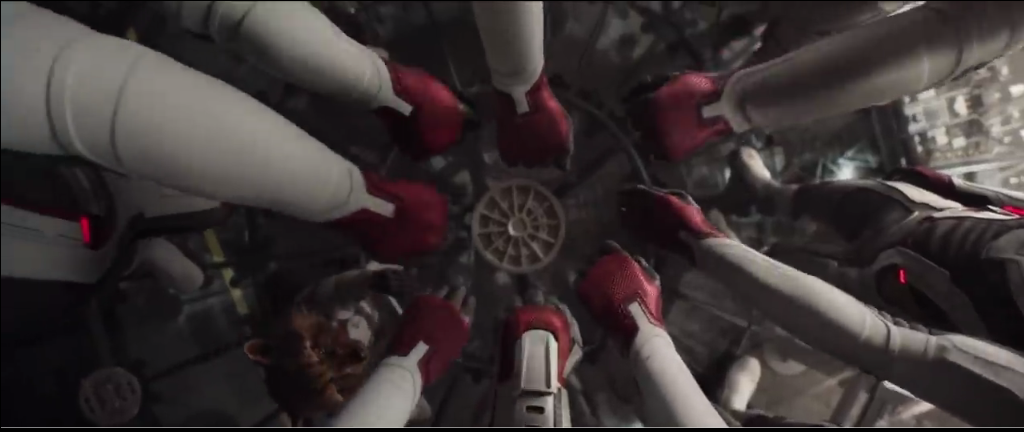 Marvel Entertainment just dropped a new TV spot for AVENGERS: ENDGAME! The spot features a bunch of new shots, set to a speech to the team by Chris Evans' Captain America. "You know your teams. You know your missions. No mistakes. No do-overs. Look out for each other. This is the fight of our lives."

Immediately following, Rocket, in typical Rocket fashion, tries to lighten the mood: "He's pretty good at that."

Ant-man replies, "Right?!"
We see some new scenes of the characters, including Rocket and War Machine being caught in an explosion and hitting the ground face-first.

I count nine quantum-suited fists in the overhead shot of the fist bump, so that accounts for Stark, Rogers, Rocket, Natasha, Nebula, Banner, Barton, Rhodes, and Lang (all of whom we have seen in the shots from this sequence). Thor and Captain Marvel are absent from all of the quantum suit team shots so far, which may indicate they are on a separate mission. I'm not assuming anything, though.



I'm pretty excited for this movie... and by 'pretty', I mean 'very'.

That's it for now, so until next time,



Keep it geek!



Benny No-Good