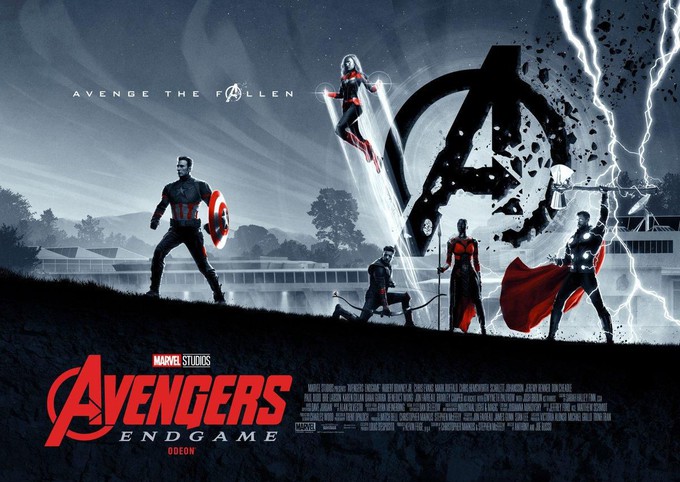 Great Movies that you see when you're the right age, never quite leave you. Avengers Endgame is one at it's fullest.

We've seen it and experienced it for the last 10 years. A Marvel movie premiere is usually a guaranteed and crammed theater with endless rows of people getting a soda and popcorn for that thrill of seeing a continuation (or beginning) of one of many stories brought to life for a universe full of amazing storytelling that begun in Comic books. But this time it was different, we all knew it was an end to an era of amazing adventures and actors playing a role.

What was my experience on premiere day? It's was a year since we saw Infinity War and we needed closure to that bitter after taste of seeing our heroes lose. The time came, and we all rushed to our seats with our movie desserts...The lights went out, we glared to each other, Hawkeye's voice entered, and immediately, everyone entered into a complete state of silence. "We're in the endgame now (Dr. Strange, 2018)".

The movie begins without warning. No usual Marvel intro. No, you get sucked right into the plot. And that works fantastic, as it immediately connects with where we left off with Infinity War. It's like ending a chapter of a book and sweeping right into the next one. The last one of a favorite.

I won't go into details, as I am not sure if you've seen it or not. But to be honest, none of us felt the 3-hour run. The flow of the story, and how it evolves and takes you to the climax, it's executed in a way that I can almost say it's perfectly balanced, as all movies should be (Thano's approves this).

We see how hard it's been for the heroes, and how they try to overcome that unusual feeling of loss. Yet, they rise and strive for one last ray of hope.

The movie makes it clear (in different moments) that it's almost impossible to avoid the inevitable destiny of failure and win that lottery ticket of 1 in 14 million. You also get to see an insane side of the mad Titan, that will do whatever it takes to stop the Avengers, (even if he has to kill his own) making him shine as the best villain they have ever encountered, and that can kick their ass without the stones. The situation gets so desperate that eventually, it entangles the group to a point where a hero needs to take a stand, and "cut the wire" to save the day.

It's a roller coaster of emotions, and gives fans a joyful sensation that somehow, that the MCU was (and is) fabricated and executed with such creativity and consecutive planification, that it not only winks to many of the great MCU movies, but it also "pulls the needle" through many loops to stitch everything together.

Action packed? YES! Cameos? YES, YES! Fan service, heartbreaking, and cherry of an awesome cake? YES, YES and YES!

I've only seen the movie once, and I may have missed plot holes that can ruin the story if we go back to the early movies and be strict with their individual plots (yes Ancient One, how am I to rewatch your film from 2016 and agree you had amnesia about Dr. Strange being the best wizard!?" But I did not go to the movie and look for flaws, and I wanted to see how it ends. And I can gladly say that Avengers EndGame tapped my inner child and adult geek enough to happily confirm that I am more than ready to see it again, and again. We can do this all day ;).

Marvel had one chance, to satisfy an entire generation, and they did. To all the crew, actors and Russo brothers: You really showed and closed the envelope with perfection. You really demonstrated that comic book fantasies, heroes and villains, can be interpreted and hold a full saga of hero movies for the industry.


Avengers Endgame is a love letter for fans of the MCU, that wraps-up a 10-year experience by giving a great conclusion and planting seeds for the start of a new myriad of movies. The movie not only gathered earth's mighty heroes together, but it also gave many families and groups of friends a cause to assemble and see it together. I know Avengers Endgame brought my group of friends here in Mexico together to celebrate our love of Marvel.
Joaquin Rodrigo