Greetings Primates!
This is Evil Ash checking in again. If you are involved in Hollywood and the world of filmmaking in ANY way, these last few months have not been good. AMC Theatres, the largest movie chain in the world is 5 billion dollars in debt and facing bankruptcy. Note that its shares DID rise 14% because of its announcement of a worldwide reopening in July. But what movies will they actually be showing in July? Christopher Nolan's TENET, which was widely expected to signal Hollywood's "return" has been pushed back to July 31. Patty Jenkins "Wonder Woman 1984" has been pushed back to October 2, and obviously, all of this could continue to change depending on what happens with COVID-19. Right now, the fate of Hollywood and movie theatres across the country is the hands of Disny's "Mulan" which is STILL on track to open nationwide on July 24. But will this actually happen? There is widespread disagreement in New York and California - the two largest markets - as to when movie theatres will in fact open. Movie theatres simply won't open without a major product to sell, and the "product" won't be distributed unless they know the theatres will be open to show it. It's a vicious circle. Add to that the fact that COVID-19 cases are still spiking in certain states (Texas, Arizona and Florida), and the news is NOT good when it comes to Hollywood and moviemaking. Enter James Cameron...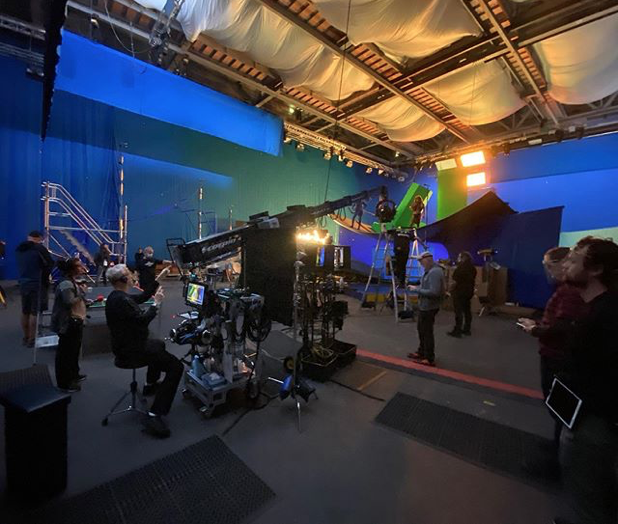 That photo above is of our King, James Cameron, sitting in his chair, surrounded by a lot of technical stuff, crew, and blue screens. He's on the set of Avatar 2, which has RESUMED filming in the country of New Zealand, which is apparently one of the safest countries on earth right now (how about we greenlight the Further Adventures of Zena?). This photo was released by Jon Landau, the movie's Project Producer, on his Instagram page yesterday. It really doesn't show much, or give anything away, which is why he shared it with the masses. After the entire New Zealand crew arrived in the country and quarantined, the production was officially given the green light to resume filming. James Cameron can FINALLY get back to work on his TWO sequels to 2009's AVATAR, the biggest blockbuster of all time aside from Avengers: Endgame. This time around, we'll be introduced to new underwater (of course) colonies, that Cameron has gone to great length to portray convincingly. As is Cameron's way, he's created entire new technologies to create these scenes. He's come a LONG way from doing matte paintings on Escape From New York. The cast and crew even were treated to a rainbow on their first day back to production on the Wellington set!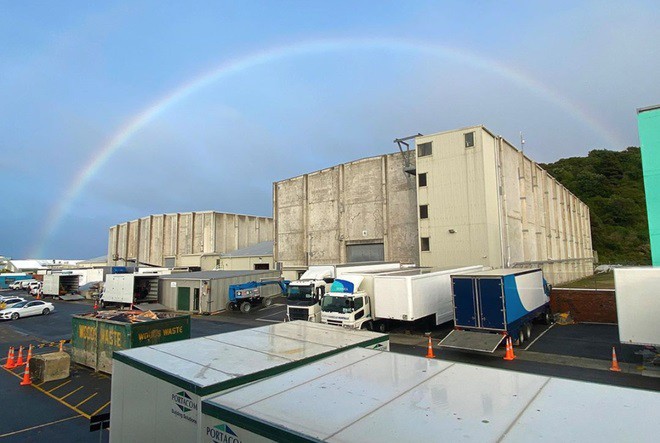 This is the kind of news that Hollywood needs right now; GOOD NEWS. Seeing the first Avatar in the theatres was a revelation for me. Quite simply, I had NEVER seen anything like that before, or since. James Cameron's reputation as a filmmaker is stellar and speaks for itself. He hasn't made that many movies, but the ones he has made are BIG, and successful. My personal favorite being The Abyss. Michael Biehn is rocking the greatest pornstache in movie history in that one! The cast of the Avatar franchise includes Kate Winslet, Edie Falco, Michelle Yeoh, Vin Diesel, Jemaine Clement, and Oona Chaplin, among many others. Returning cast members include Sam Worthington, Zoe Saldana, Joel David Moore, Dileep Rao, Stephen Lang, Matt Gerald, and Sigourney Weaver. As per comingsoon.net, Cameron recently revealed that the incredibly awesome Stephen Lang will be back as Colonel Miles Quaritch for all four sequels, and will be the primary villain throughout the rest of the franchise. Avatar 2 has been pushed back a full year from December 18, 2020, to December 17, 2021. Avatar 3 has been pushed back two years from December 17, 2021 to December 22, 2023 and Avatar 4 will open two years after that on December 19, 2025 (originally December 20, 2024). Avatar 5 will hit theatres on December 17, 2027. With regards to Avatar 4 and Avatar 5, they will only be released if Avatar 2 and 3 are successful at the box office, which is all but guaranteed.
Sound off talkbackers and let me know what you think!!
Until next time....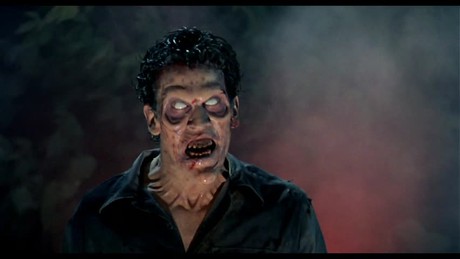 Hugh "Evil Ash" Feinberg