What's up, everyone! Sam here to review the new dramatic comedy,
AT THE END OF THE DAY
coming out on February 26th,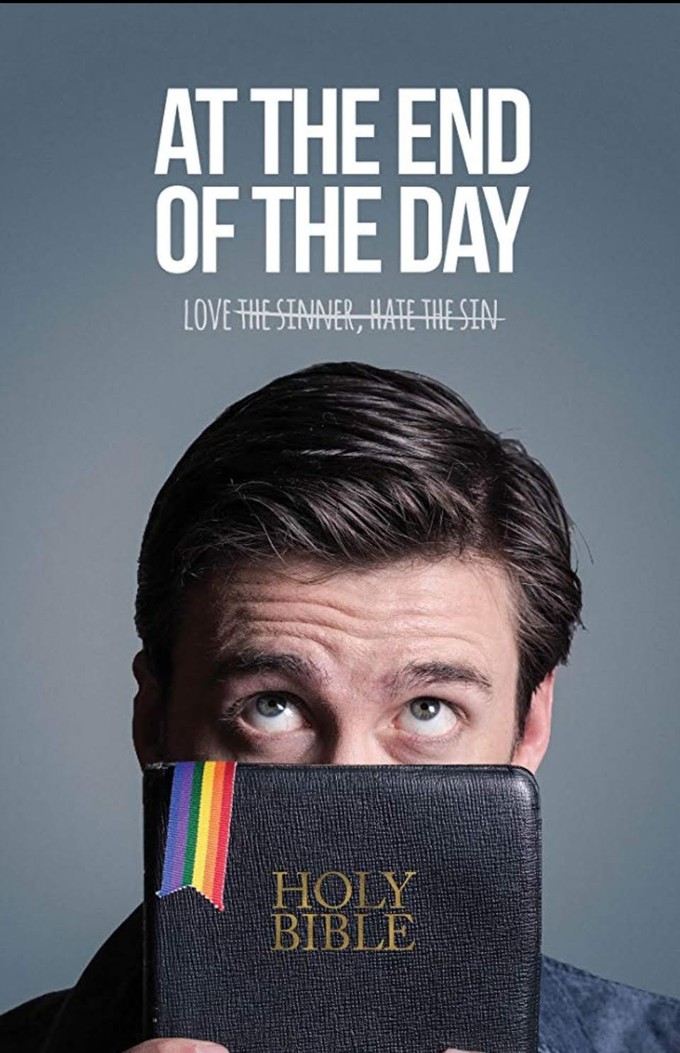 AT THE END OF THE DAY is about conservative Christian Professor Dave (Stephen Shane Martin) who believes all the questions of life can be found through the Holy Bible. When Dave is asked by his boss Dean Woodman (Tom Nowicki) to attend a gay support group to find out where they stand to purchase a property, that the college also wants to acquire things become complicated.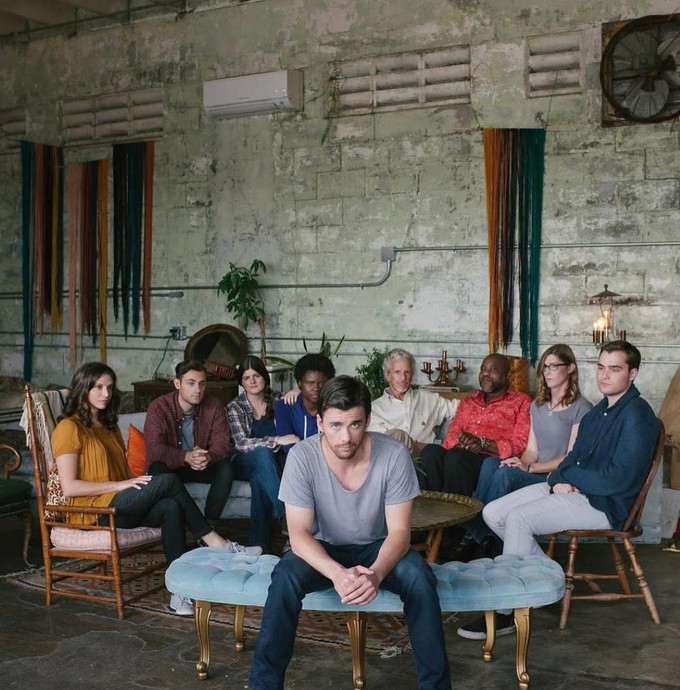 Dave's views are challenged as he is exposed to a loving community of LGBTQ people that he believes and has taught to his students to believe are a condemnation who choose "sin" or in this case "their sexuality." Check out the trailer:
This film was directed and written by Kevin O'Brien. I can not say enough good things about this movie! The acting was good, and the story was absolutely beautiful. Many topics were addressed such as scripture, forgiveness, derogatory homosexual terms, LGBTQ bathroom use, salvation, same-sex parenting, coming out, acceptance, homelessness, intersex, love, etc. Throughout this film, viewers will encounter an array of characters who warm your heart as they not only joke and laugh but tell you about their pain. Audiences who already embrace the LGBTQ community may find this film to be a sigh of relief as it explores merely a message of love, humanity and wanting to be accepted by society. Conservative Christians hopefully will have an open heart to view the film and explore the message of love from the writers perspective.
Saying anything else about the film would ruin the experience. Watch this one for yourself to see just how marvelous it is. AT THE END OF THE DAY will be available on demand on Tuesday, February 26th. Pre-ordering of the film is available for Apple iTunes users here
Apple iTunes
One of my favorite quotes from the film:
"The only agenda I have is to love the unloved" Pastor Mark (Jace GreenWood)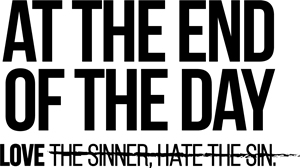 Peace Out - Sam