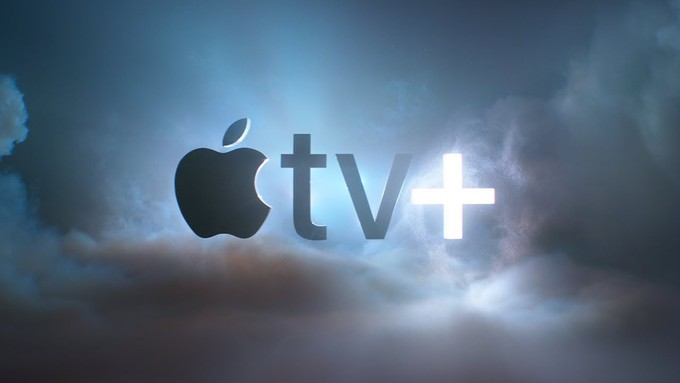 Hola Dannie aqui,
Apple released a handful of trailers/videos promoting their new streaming Apple TV+.
Here is a video of some Apple people, actors, directors, and actresses promoting Apple TV+ featuring Oprah Winfrey, Reese Witherspoon, Steven Spielberg, Jason Momoa ("Aquaman"), Steve Carell ("Foxcatcher," "40 Year Old Virgin," and "The Office"), Alfre Woodard ("Star Trek First Contact," "Twelve Years A Slave," "Captain America Civil War," and "K-PAX"), Sesame Street's Big Bird, and actor Kumail Nanjiani ("The Big Sick," "Life As We Know It," and "Central Intelligence"). They unveil Apple News Plus, Apple Arcade, Apple Card, two Oprah original series as well as other channels.
Apple describes there new service as-
"Apple TV+ is a new streaming service with original stories from the most creative minds in TV and film."
This next trailer gives us a look at "The Storytellers Behind Apple TV+ and it features producer/director J.J. Abrams ("Lost," "Star Trek," "Overlord" and "Star Wars The Force Awakens"), actress Jennifer Aniston ("Friends," "Office Space," and got her beginning in "Mac and Me"), writer/director Damien Chazelle ("LaLa Land," "Whiplash," "First Man," "10 Cloverfield Lane" and "The Last Exorcism II"), director Sofia Coppola ("Lost In Translation," "The Virgin Suicides," "The Beguiled," and "Marie Antoinette"), director Ron Howard ("A Beautiful Mind," "Apollo 13," "Frost/Nixon," "Arrested Development," "Parenthood," and "Splash"), director M. Night Shyamalan ("Signs," "The Sixth Sense," "The Village," "Lady In The Water," "Split," "Glass" and "Unbreakable"), Oscar winning actress Octavia Spencer ("Hidden Figures," "The Help," "A Time To Kill," "Bad Santa 1 & 2," and "The Shape of Water"), director Steven Spielberg ("ET," "Close Encounters of the Third Kind," "Saving Private Ryan," Schindler's List," "Ready Player One," "1941," the "Indiana Jones" films and so many fan favorites), actress Hailee Steinfeld ("True Grit," "The Edge of Seventeen," "Pitch Perfect 2," and "Ender's Game"), and Oscar winning actress Reese Witherspoon ("Wild," "Walk the Line," "Election," "Big Little Lies," "Legally Blonde," and "Gone Girl").
The Apple TV+ will be launching this fall, however, they have yet to announce how much the service will cost. The avalanche of streaming services is enough to make anyone dizzy and broke. What do all of you out there in Geeklandia feel about Apple TV+? How many of you already have Apple TV? I was thinking of getting an Apple TV box thingy-ma-jig, should I? I already have Netflix, Amazon Prime, Hulu, the DC streaming service and the Criterion Channel. How the hell is anyone supposed to afford all these?!?
Stay Strong, Live Good, Love Movies!
Dannie H.L. Knowles aka Pekosa Peligrosa