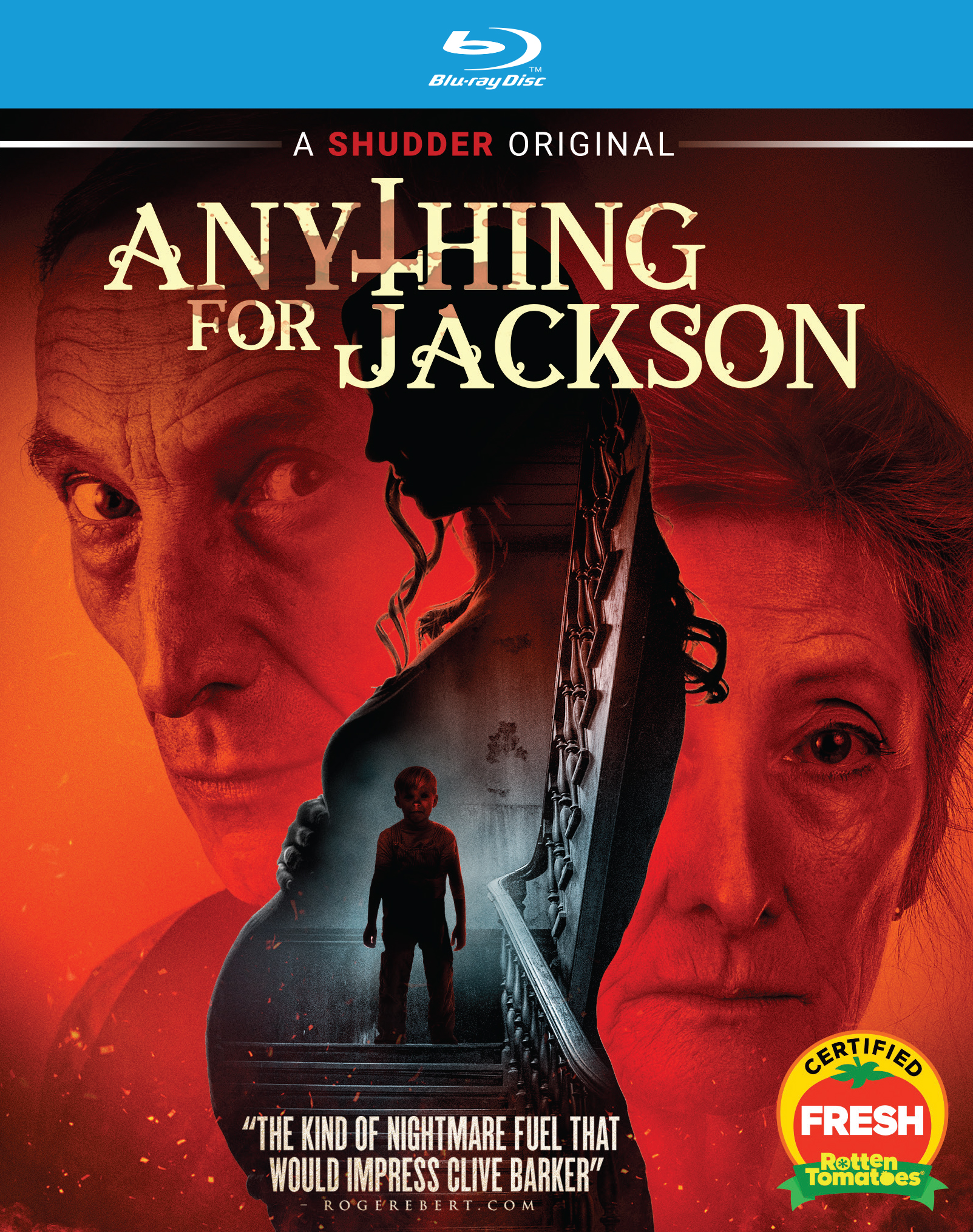 On 6/15, RLJE Films (a business unit of AMC networks) will release the horror film ANYTHING FOR JACKSON, and AICN has 3 Blu-rays to give to our loyal readers!
In ANYTHING FOR JACKSON, "after a tragic car accident that took their grandson's life, Audrey and Henry are unable to go on without him. Following the guidance of their ancient spell book, the elderly couple decide to abduct a young pregnant woman with the intention of performing a "reverse exorcism" to channel their grandson's spirit inside her unborn child. But when it becomes clear the ritual has called upon more than one spirit, the couple realize they have summoned more than they bargained for and must put an end to the evil entity they've invoked."
ANYTHING FOR JACKSON stars Sheila McCarthy (THE BROKEN HEARTS GALLERY, DIE HARD 2), Julian Richings (MAN OF STEEL, SPARE PARTS), Konstantina Mantelos ("Miss Misery", "Paranormal 911"), and Yannick Bisson ("Murdoch Mysteries"). Justin G. Dyck (CHRISTMAS WITH A PRINCE) directed the Keith Cooper (A WITCHES' BALL) script.
Check out the trailer!
ANYTHING FOR JACKSON will be available on DVD for an SRP of $27.97 and Blu-ray for an SRP of $28.96 courtesy of RLJE Films on 6/15, but if you'd like a chance to win a Blu-Ray of the thriller email me at annetteaicn@gmail.com with the subject line I'LL DO ANYTHING FOR JACKSON BLU-RAY. Please include your mailing address (Contiguous U.S. only). Winners will be randomly chosen by 6/7 at noon. May the movie gods smile upon you!
Cheers,
Rebecca Elliott
aka Annette Kellerman