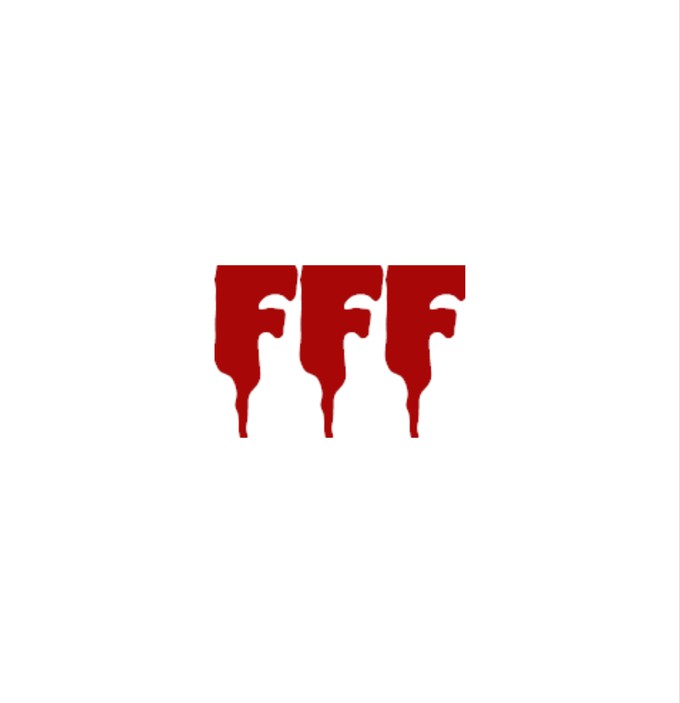 Prometheus here! Welcome back to FRIGHT FIGHT FRIDAY, where every Friday we will be pitting your favorite horror movie baddies against each other! If you're new to the series, I have devised eight-man brackets of some of the most dangerous killers to ever grace the silver screen! Each bracket has a theme. The winners of each bracket will then go on to face each other for the title of FRIGHT FIGHT FRIDAY'S "King of the Monsters!"
As a bonus, when all is said and done and we have a winner, there will be a Hero bracket. The last hero standing will get a chance to slay our "King of the Monsters!"
So far, we've had the Icon bracket, the Alien bracket, and the Classic bracket! Congratulations to Jason Voorhees, the Thing, and Count Dracula respectively!
To catch up on past fights, click here and type in FIGHT FRIGHT FRIDAY!
After a week of pondering and finicking, I would like to announce our next bracket!
The HUMAN bracket!!!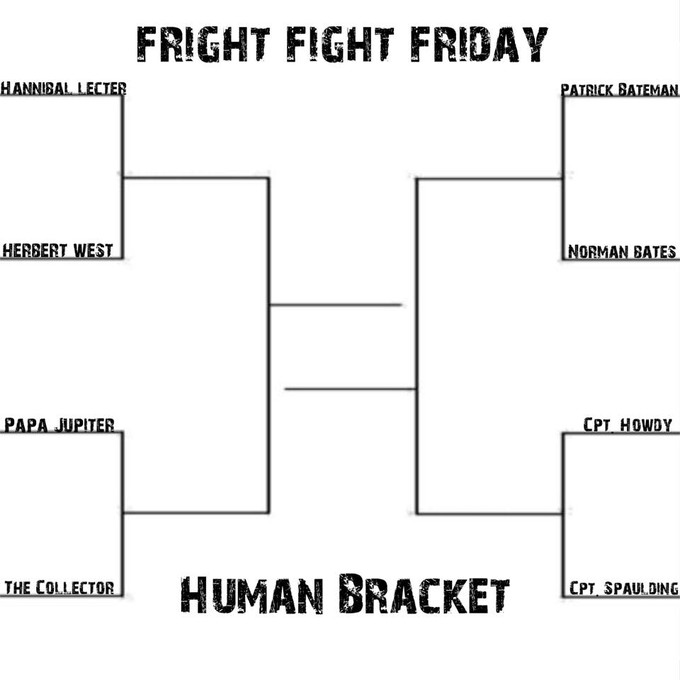 I could only pick eight, but I think we have some damn solid matchups here! Check out Norman Bates and Patrick Bateman in "the clash of the psychos!" Or how about Captain Spaulding versus Captain Howdy in "the captains' brawl!"
Let me know what you think out there! Who's calling what? Put your money where your mouth is in the comments below! (All bets are final!)
That's it for now folks! See you Friday for Hannibal Lecter versus Herbert West (Re-Animator)! Until next time, keep on geekin' on, my friends!
Joshua "Prometheus" Scafidi