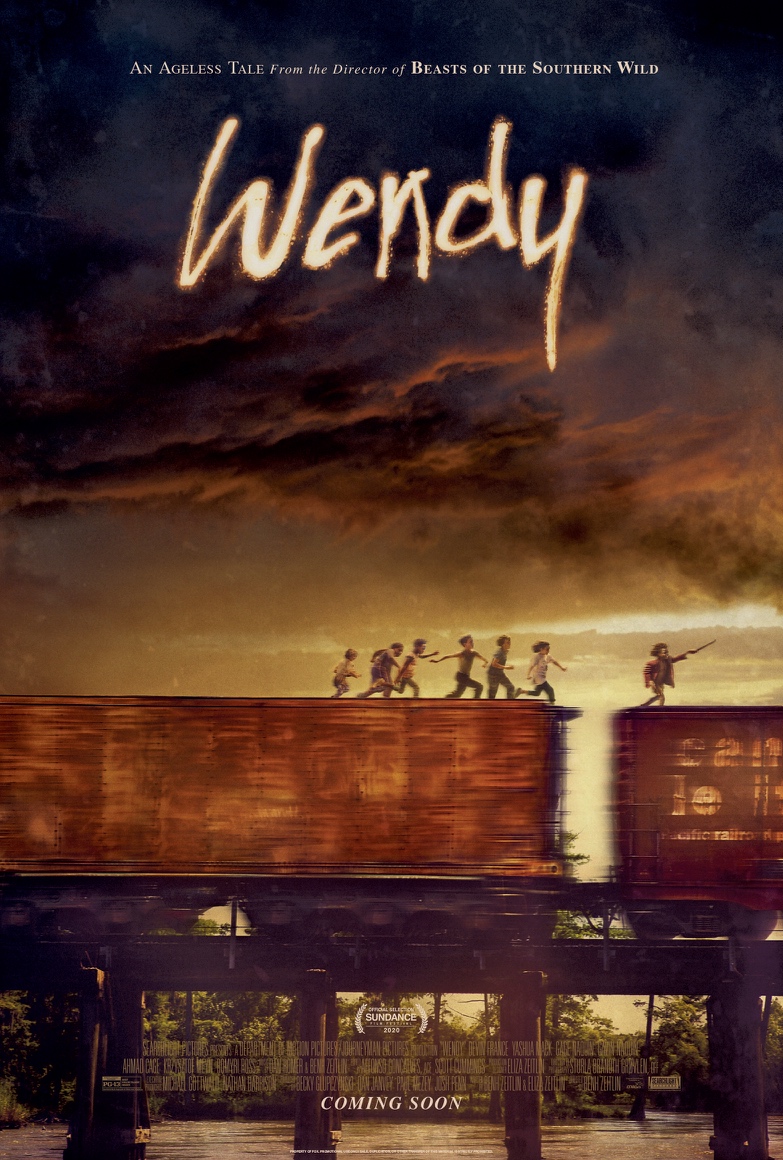 I recently had the opportunity to attend an early screening for the new film WENDY. Written and directed by BEASTS OF THE SOUTHERN WILD helmer Benh Zeitlin, WENDY is a fresh take on the beloved tale of Peter Pan, the lost boys, and of course Wendy Darling and her brothers.

The gist of the classic story remains essentially the same while the director's special brand of magic is found in the darkly whimsical details. For example, in Zeitlin's Pan universe, Wendy's family lives above the local railroad depot diner her mother runs, and instead of flying to her window at night, Peter visits the Darlings via the train cars that continuously rumble by in the dark. Rather than a rule-free playground, this depiction of Neverland is more on the treacherous side. A belching volcano towers over the island while geyser vents explode with no warning as the Lost Boys traverse the gorgeous landscape. Even the blue water that surrounds the enclave hides mysterious creatures within its depths. Also setting WENDY apart from other versions of Peter Pan is the fact that Peter himself is not the smart alec teenage version that we're most aquatinted with. Instead, this Peter is a little kid (no more than 6 or 7 years old) who truly embodies the reckless abandon of childhood before self-consciousness takes hold. These differences- plus a re-imagined (and truly satisfying) origin story for the notorious Captain Hook- set WENDY apart from previous versions while staying loyal to the essence of the original narrative.


Not only is WENDY a clever and fresh take on a well-worn story, it is also a bittersweet love letter to innocence lost. Clearly, I really dug Zeitlin's take on the beloved classic, so I was thrilled to be able to chat with the director about his latest project.





Annette Kellerman:
I'm a big fan of children in peril films and it's funny because you don't typically think of a Peter Pan story as a children in peril, but it kind of is. Your film has kids train hopping, all these crazy underwater sequences, volcano vents going off and a towering volcano. Can you talk a little bit about the danger themes in your story.

Benh Zeitlin:
Yeah. I think for me, when I was kid, probably to this day, to have an adventure means to court danger. And the thrill of doing something dangerous that you're not supposed to and misbehaving, just gets at the joy of youth to me. I think we wanted to create an experience that was both exhilarating but also felt very real. One thing that we wanted to strip away from the historic story was the sense of... That the things that kids do feel just far away and not possible. One of the first things you learn as a kid is that you can't fly. Everyone tries it, or at least I tried it. You know, you jump off the roof with an umbrella. You hit the ground and you're like, "Okay, can't do that."

Kellerman:
That umbrella trick does not work at all!

Zeitlin:
So we wanted every crazy thing these kids do to be something that not only a kid could really do, but an adult could really do. If you want to escape from your life, trains are there, you can still jump on them and see where you go. So we want to bring that reality to the adventure and also terrify audiences that these kids were going to get hurt in some way. Which obviously they were never actually in any danger, but we wanted to get that feeling across.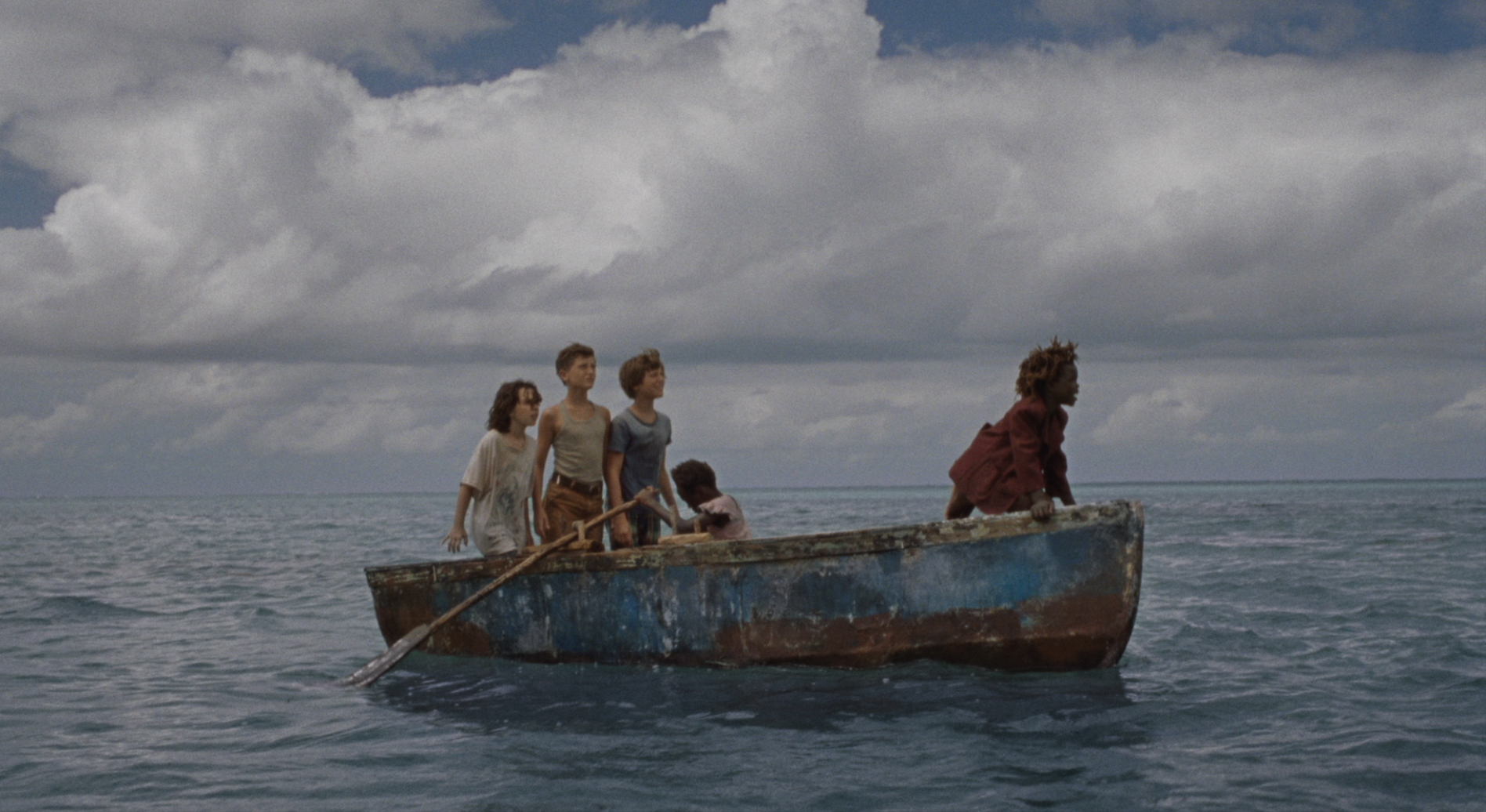 Kellerman:
Your cast is primarily children, which is a challenge in and of itself, working with kids. I'm a mom and I'm like, how... I don't know how you were able to accomplish any of that. But in particular, I think this might be the youngest depiction of Peter that I've ever seen.

Zeitlin:
Yeah.

Kellerman:
And also he has a real sense of danger. He's almost borderline creepy... Which Peter Pan is already slightly creepy. Showing up at your window with the shadow and the crazy hair. I mean all of that used to kind of creep me out when I was a kid. Can you talk about working with children and such a young Peter and just some of the ways that came together?

Zeitlin:
Yeah. We wanted to really make the story about pure children. And children, especially Peter to be stuck at this age. I grew up with Quvenzhane Wallis. Met her when she was five and then we did promotion for the film all the way through to when she was nine years old and saw how kids really evolve in that age. And it was really important to us that Peter be frozen in time at this moment before you become self conscious-

Kellerman:
Right. He's a little kid, not like a big kid.

Zeitlin:
Exactly. And every depiction of Peter always felt like it missed this theme of youth because he's often portrayed like a heartthrob teen that all the girls have crushes on him. This was not what our film was about, and we didn't feel like what the myth... it's a tremendous loss when you start to worry about what other people think. When you start to think about how your actions affect other people. Like there's an incredible freedom that exists before that moment. And we wanted that to be incredibly real. And Yashua Mack who plays that part, that's him. When we met him, he was five and he was just... You could not get that kid to sit still. He just was tearing through the forest. He'd be 50 feet up in a tree and you didn't know how he got there. It just was like he was moving at that pace. He had that real energy, and we wanted him to feel dangerous and thrilling in those ways. Any American parent who showed up and would watch the way that that kid played on his own in the forest, in the lakes...

Kellerman:
We're so used to helicopter parenting.

Zeitlin:
Yeah. Exactly. And we wanted to defy that and create a movie that really celebrates children being that free. And remembering what that is like and what it does for a child.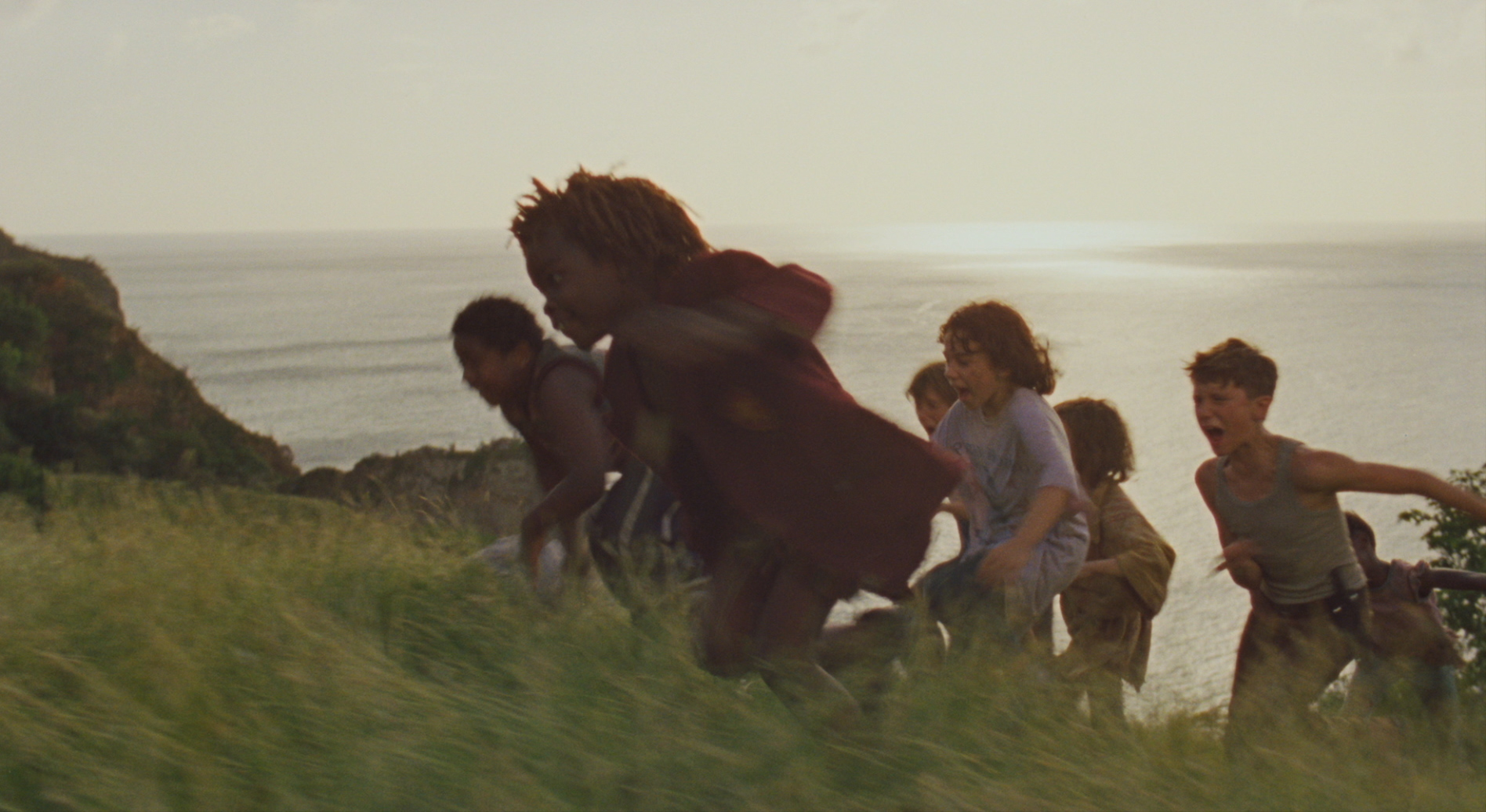 Kellerman:
Another huge part of the story is your version of Neverland, being almost this terrible place in a sense with this towering volcano and the feeling of danger with vents going off. Can you talk a little bit about that location?

Zeitlin:
Yeah. Yeah. I mean this was sort of principle we brought into every part of the movie is that me and my sister Eliza, we always wanted to go to Neverland. That was our dream as children, and even as adults that dream persisted. And so we wanted to... We didn't want just dream it up and build it or create it in a computer. We wanted to actually find it. And so we went out and explored and found a place where the natural world is every bit as shocking, terrifying, awe-inspiring as a magical invention would be. And where you felt just the epicness of the earth and the power of the earth in such a palpable way. And so exploring on this active volcano and seeing the incredible destruction that it wrought across the island...

Kellerman:
Burying buildings and-

Zeitlin:
Yeah, burying whole cities. I mean, just a whole world there. It's a modern Pompeii out there. What's so interesting about it and this also felt very connected to children or just the way that parent's relationships with children is. It's like the volcano is like a child on that island, because it's so destructive but it's also totally innocent. And it wasn't like a massive loss of life on the Island. It wasn't like a... There were some deaths in the eruption, but it wasn't like an earthquake or something like that. And it's unlike my experience with hurricanes in Louisiana or anything just because those come and then they go. Here, you have to keep living. It's right there.

Kellerman:
And there's like this low level of impending doom.

Zeitlin:
Also like affection, you know.

Kellerman:
It's interesting because there's also a real affection for the power of nature. So it just reminds me of coming home to find your kid has decided that your house is ... A fort and you tear the whole place apart. And it's like, "Look at what I did," and like, "Oh my God, he just destroyed my entire home but I still love you." Lots of connections like that I thought, you know.

Kellerman:
Yeah. There's some awesome creature work with the "mother character" in this film. How much of it is practical or is it...

Zeitlin:
Almost all of it.

Kellerman:
Is it?

Zeitlin:
Yeah. Almost all of it.

Kellerman:
Okay. Because it looks so awesome and I was hoping you were going to say that. Can you talk a little bit about working on the effects?

Zeitlin:
Yeah. The mother project was sort of the realm of my sister who's the production designer and the way that she designs is not completely from her imagination. She doesn't make plans- she builds to discover what she's going to make. And so she physically built the mother with a team of artists. We live so intensely, live the story. We wanted this creature to be real. We wanted to meet her and so we set out to really push the limits of what had ever been done with underwater or practical. Anything. So we built a 35 foot diver-operated, bioluminescent sea creature that was operated by underwater divers on mechanisms. Nothing was on a controller. And so that is a starting place. Then there was also a team that built a miniature that sort of dealt with a lot of her locomotion underwater. And then a lot of work was obviously done afterwards to kind of stitch together all the practical elements. But we felt that something that moves that chaotically, every part of her had to move all the time at random. The camera would be floating, the particulates in the water- So we really challenged ourselves to make this and it was a crazy, crazy adventure trying to build it. That took really three and a half years from start to finish.

Kellerman:
Wow. Well. it really looks great and the kids are swimming and stuff too in these incredible underwater scenes. I mean how do you work with kids and underwater and just...

Zeitlin:
A lot of practice!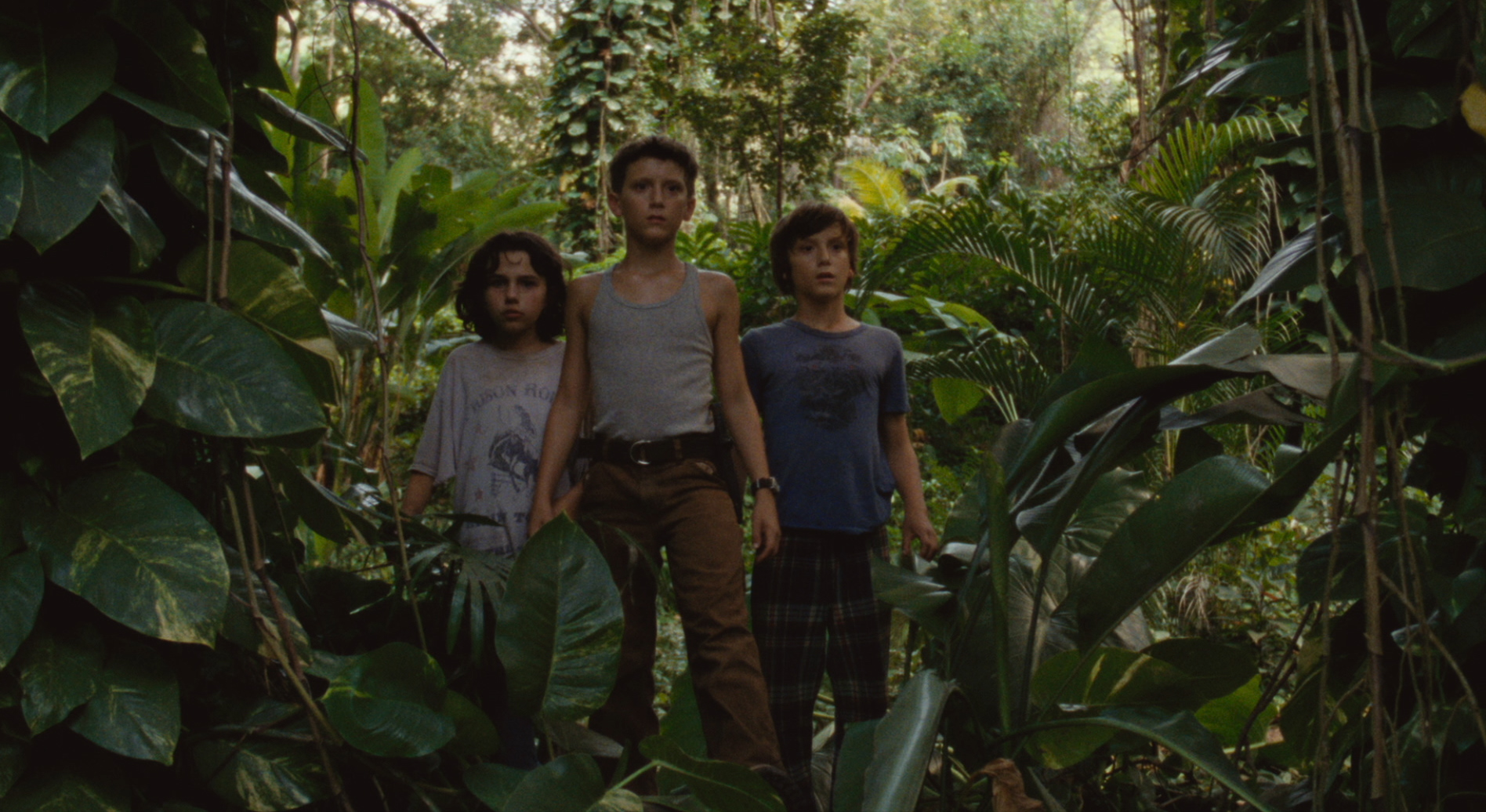 Kellerman:
A lot of practice and a lot of time I imagine. Okay. One real quick question because we're probably almost out of time. Are you a Peter or a Wendy? Are you more going back to grounded or are you taking everyone on your adventures?

Zeitlin:
I'm a both.

Kellerman:
Yeah?

Zeitlin:
It was interesting, setting off to make the film. I think I wanted to solve Peter. There's this line in the book basically saying that only the heartless can fly. That if you want magic you have to not care in a way. And I wanted to find a way to connect and care and to love and to have family and never let that go. And I felt that Wendy was the character who would live that. But I think in this film, they're both right and neither one wins. And these two sides of us perhaps can never be resolved. And they're always going to fight it out with one another. And I think for me, I've learned a lot about how to live through Wendy. I look up to her and admire her and she's like, she's my good witch. And then wicked little Peter remains. So, yeah. It's all always going to be there, I think.

Kellerman:
Oh, that's a great answer. You want to say you're a Peter and that you could just say, "Screw everyone, I'm out of here," but no. I like my life too.

Benh Zeitlin:
I mean I wanted to. We've learned how to grow up. We wanted to teach ourselves how to do it, but do it in a way you don't lose that... you don't sacrifice your freedom. Actually if you just don't accept that it's a choice, that's a way to do it.

Kellerman:
Well I guess we'll have to wrap it up on that note then! Thank you so much for talking with me today. I really appreciate it.

Zeitlin:
Thank you!


Searchlight Pictures is releasing WENDY in select theaters (including my town, Austin!) on 3/6, but definitely be on the lookout when the film opens nationwide later this year.

Rebecca Elliott
aka Annette Kellerman