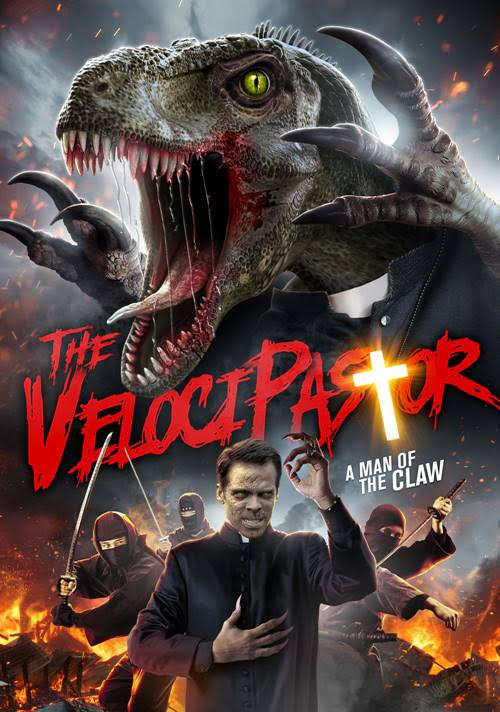 Who doesn't want to see a priest transform into a dinosaur to fight crime? Now your wait is over as director/writer Brenden Steere brings us this insane premise in his new feature film VELOCIPASTOR. Following the tragic death of his parents, a grieving priest travels to China and discovers a new ability to morph into a dinosaur. Initially horrified by his new found talent, he is persuaded by a friendly lady-of-the-night to use his powers for good by fighting crime... and maybe a few ninjas.
If this doesn't pique your interest enough, take a look at this exclusive clip from VELOCIPASTOR and decide for yourself!
Looks like a ridiculous amount of fun to me! Be on the look out for VELOCIPASTOR when the film is available on DVD and most digital formats on 8/13! Until then, you can feast your eyes on this crazy trailer as well.
Rebecca Elliott
aka Annette Kellerman