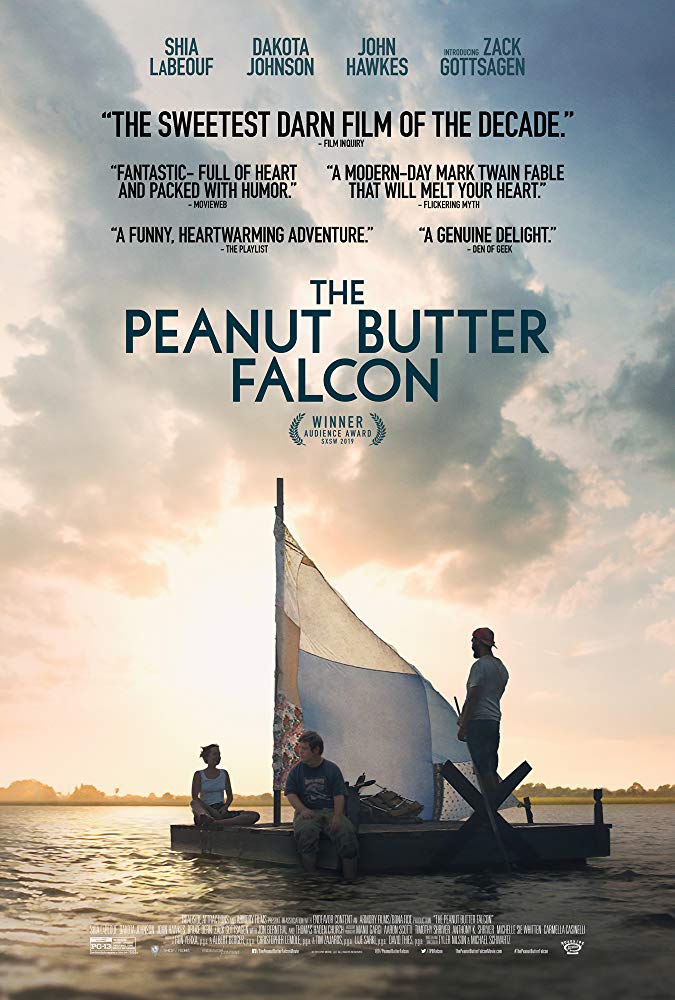 There are a lot of films that have average-abled actors playing characters with cognitive disabilities. From Dustin Hoffman's Oscar award-winning performance in RAIN MAN to Leonardo DiCaprio's Oscar-nominated turn in WHAT'S EATING GILBERT GRAPE, Hollywood has always had a fascination with those among us with vulnerable intellectual differences. Aside from sweet Chris "Corky" Burke in the 80s/90s TV dramedy LIFE GOES ON, the incredible Jamie Brewer of AMERICAN HORROR STORY fame, and a handful of other actors throughout the years, there has been a striking lack of representation for this often overlooked section of our population. Bucking this business-as-usual model, writing/directing team Tyler Nilson and Michael Schwartz tell a raucous and realistic tale about a young man with Down Syndrome that stars an actor (newcomer Zach Gottsagen) who knows first hand what it's like to have been dealt a little extra chromosome 21.

The film begins with Zak (Gottsagen), a young man with Trisomy 21 who has been relegated to a nursing home. Though he has buddies (including a mischievous roomie played by Bruce Dern), Zak is fully aware that life outside his current home is passing him by.

Across town, another young man named Tyler (Shia LaBeouf) is grieving the recent loss of his big brother and making bad decisions in order to get by on his own.

When Zak finally makes his big break from the old folks home, he finds himself in the middle of Tyler's latest big mistake. Before either of them can get out of the situation, they end up on the lam together. While Tyler is fleeing the baddies he screwed out of a business endeavor, Zak is on the run from the well-meaning case worker (Dakota Johnson). In their mutual flight, the two men realize that despite their obvious differences they both share the desire to live their lives on their own terms. For Zak, that means living out his dream of training with his favorite local pro wrestler, and Tyler makes it his new mission to help his buddy see that dream come true.

Nilson and Schwartz have created a fun and whimsical story amid pretty dire situations for both of their main characters. The film- an obvious love letter to the Outer Banks area of North Carolina- is full of gorgeous imagery. Beautiful bird's eye views of corn fields, sand bars, beaches, and lakes are carefully contrasted with the more gritty reality of rural coastal life. The filmmakers fully embrace all the redneck goodness of the region without making fun or stereotyping, and each and every character the guys encounter is treated with dignity in their "down home-ness." The score of the film follows suite by featuring a lilting soundtrack of mostly country and/or traditional Americana music.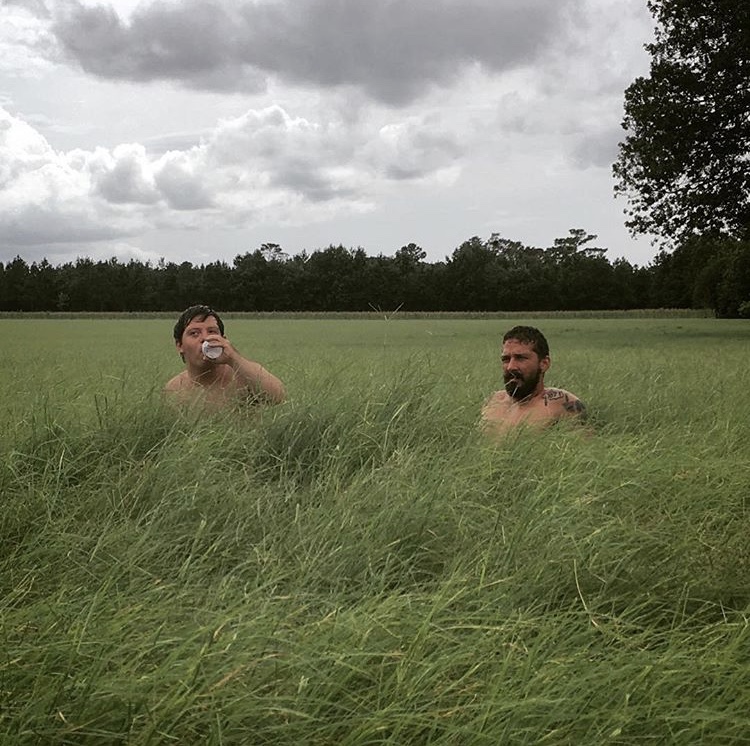 Shia LaBeouf turns in yet another terrifically nuanced performance as the downtrodden Tyler. He handles the varied landscape of the mostly-outdoor film like a native of the Low Country. Though his character's jaded life view is certainly evident in LaBeouf's portrayal, he also shows great compassion in the respectful treatment of his new cohort- even when that treatment isn't special.

Zach Gottsagen is totally delightful as the "other Zak." His portrayal of the orphaned Down Syndrome character is equal parts ornery and endearing while perfectly capturing the frustration and determination of the refreshingly complex character. Hooray for Gottsagen!

As Zak's case worker Eleanor, Dakota Johnson adds just the right amount of levity to the somewhat quirky story without being a total bummer. Her character's sincere concern for Zak's safety and well-being conflicts with her hope for him to somehow have a more independent and fulfilling life, and Johnson's does a wonderful job illustrating that the two are not mutually exclusive.

With other strong supporting players like the aforementioned Bruce Dern, Thomas Haden Church, Jon Bernthal, John Hawkes, plus fun cameos by WWE veterans Jake "The Snake" Roberts and Mick "Mankind" Foley, THE PEANUT BUTTER FALCON turns out to be totally charming and beautiful slice of cinematic real talk about how we treat one another. Nilson and Schwartz don't shy away from addressing some of the issues around the treatment of people with cognitive disabilities- even using the "R" word in certain sequences to further demonstrate the social stigma people with various mental conditions face every day.

Despite the tough subject matter, THE PEANUT BUTTER FALCON doesn't drown in the dismal context and instead ends up being an uplifting, gorgeous, and even sometimes silly adventure tale. THE PEANUT BUTTER FALCON is definitely worth checking out when it opens in theaters on 8/9.

Rebecca Elliott
Aka Annette Kellerman