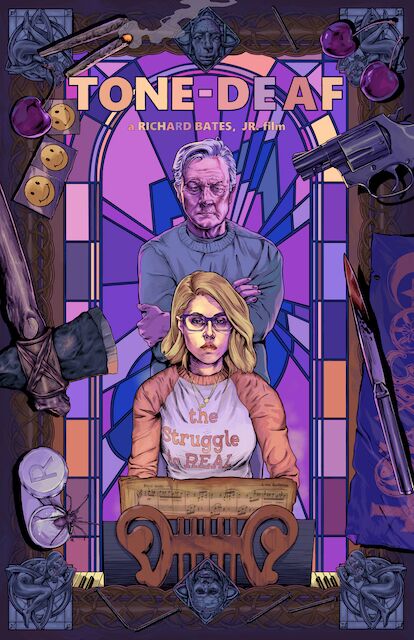 Social commentary has been a prevalent theme in horror films throughout cinema history. Though typically more subtle, the genre has always provided a genius context in which filmmakers can air their grievances about a myriad of issues. In more recent years there have been a number of horror films that have taken the long-honored analysis of societal issues from mere allusion to outright blatant. In films like GET OUT to more independent fare like TRAGEDY GIRLS, biting commentary on the current state of our cultural norms becomes front and center. In the new horror/comedy film TONE-DEAF, writer/director Richard Bates Jr. focuses his lens on the ever apparent divide between today's millennials and their baby boomer counterparts in a most clever and frightful way.
Olive is an insufferable, late 20-something city girl who just ended a futile relationship the day before she was terminated from her job for insubordination. At the behest of her friends and family, Olive decides to retreat to the country for a weekend of rest and relaxation before she faces her current predicament head on.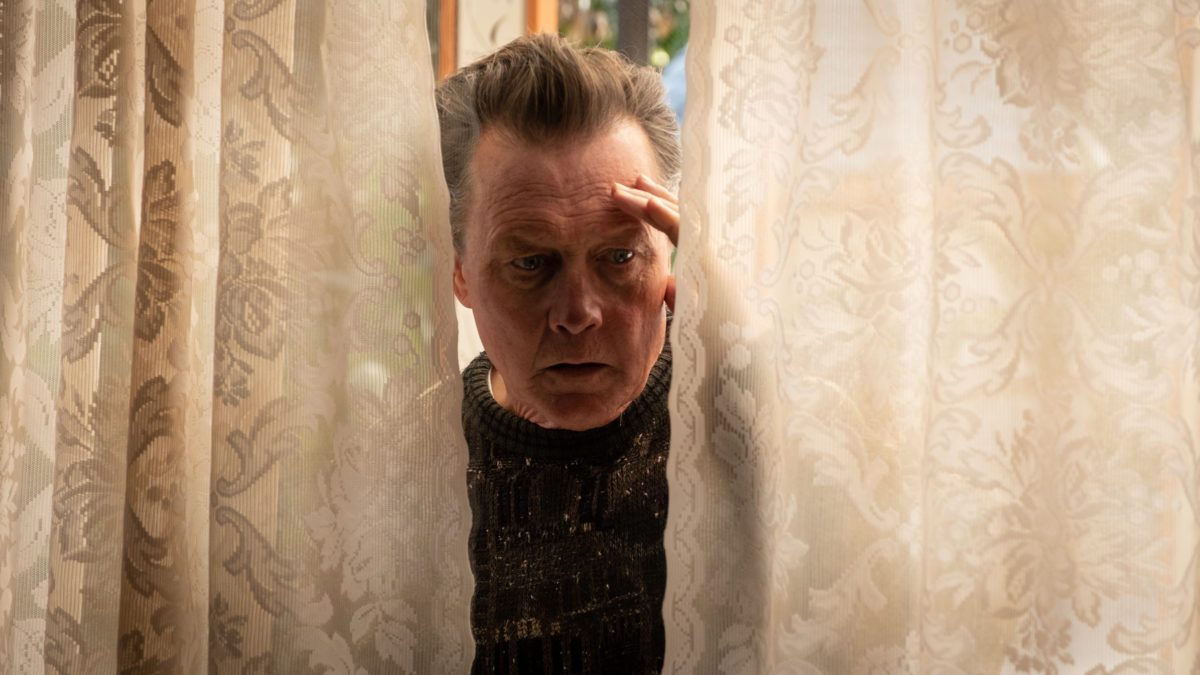 Harvey is the grizzled widower who owns the home Olive is renting for the weekend. Though to Olive he seems friendly enough at first, his earlier distain the audience witnesses while Harvey views aprofile pic of her holding a sign reading "This pussy bites back" is only amplified as he sees her pull onto his property in a COEXIST-adorned Prius. Harvey has accomplished most every goal in his life, but now with death (and possibly dementia) staring straight at him, the curmudgeon has decided to scratch that final itch- murder. What better target than a smart-mouthed, feminist millennial? As Olive's unlikely predator begins his rampage, however, his malice reaches beyond his seemingly easy mark to just about anyone with a sense of entitlement.

Some might argue that TONE-DEAF doesn't know what it wants to be with it's hipster dramedy on one side and it's straight-up slasher on the other. Yet Bates Jr. somehow manages to pull off the duplicity in a way that doesn't feel incongruent at all. In fact, the merging storylines revolving around the protagonist as well as the antagonist creates a unique sort of motivation on both ends that just might have different audience members cheering for either character. Both are fairly unlikable yet relatable, and Bates Jr. careful balance of the two makes for a gleefully clever bent on the genre.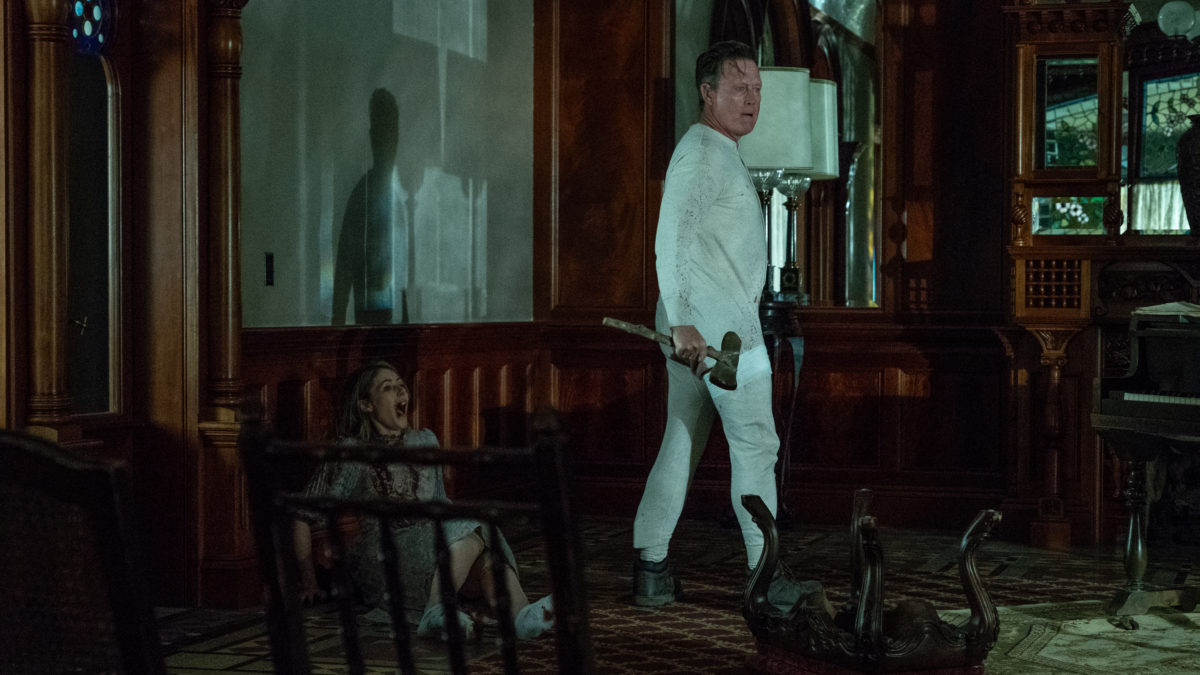 The juxtaposition of a pop/hipster soundtrack with a more traditionally sinister score and sound design also accents the dichotomy in the storylines. Accordingly, the vibe of the film is fully self-aware with an endless checklist of stereotypical attitudes and behaviors on the parts of both the main players as well as a few surprising breaks in the fourth wall. While this cheeky approach definitely softens the horror tones, it also helps to maintain an undeniable shrewdness that keep the film ticking.
As Olive, Amanda Crew is perfectly pithy and self important while still keeping her character just amiable enough. She tackles quite a lot here- including an intimidating acid trip sequence where she aptly captures some of the important underlying emotional baggage of her character in a funny and sad way.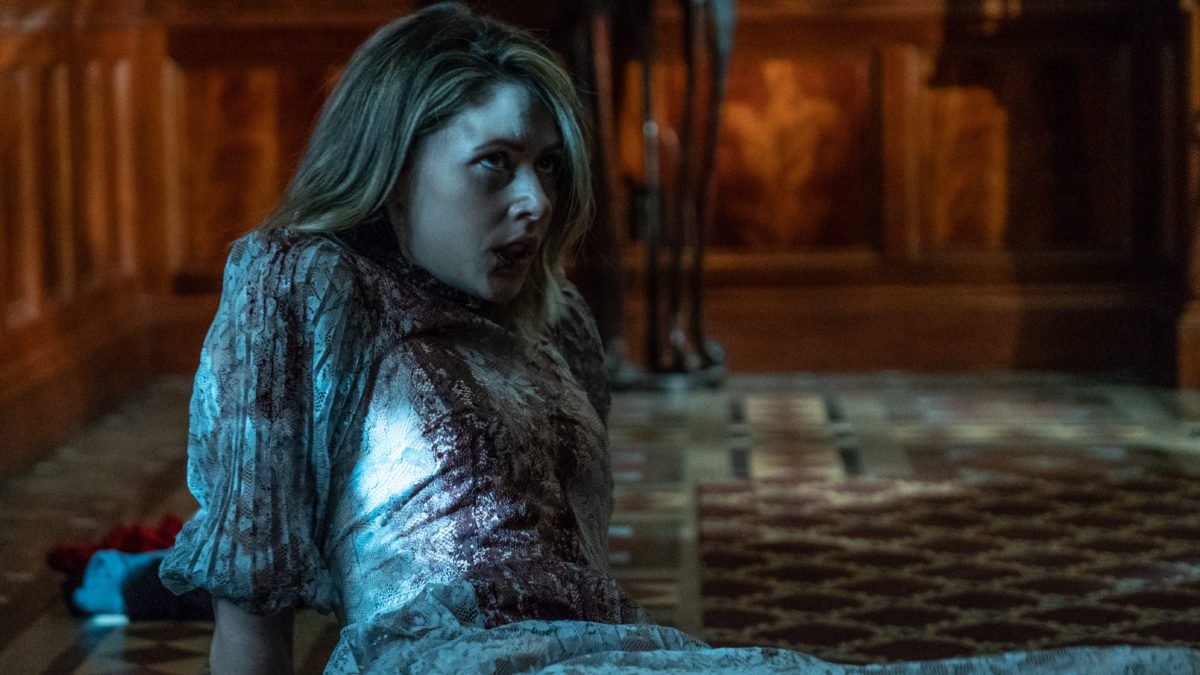 Robert Patrick's Harvey is every bit the glowering baby boomer you hope to see. His utter disgust at the world around him is palpable, and Patrick's transition between bitter old codger and seething madman is all too satisfying.

Though not exactly a total scare-fest TONE-DEAF has its share of creepy imagery and violent sequences that keep it planted firmly in the horror genre. On the other hand, the film is also provides biting commentary that pokes fun at the ever-growing disconnect between the attitudes of older and younger generations. Kudos to Richard Bates Jr. for bringing us a witty film that so wonderfully walks the line between the two.

TONE-DEAF celebrated its world premiere at this year's SXSW Film Festival and has two more screenings at SXSW on 3/11 and 3/14. For those of you not in Austin for the festival madness, definitely be on the look out for this witty wild ride when Saban Films releases TONE-DEAF later this year. Stay tuned for my interview with writer/diretor Richard Bates Jr., Robert Patrick, and Amanda Crew in the coming days!

Thanks for reading,
Rebecca Elliott
Aka Annette Kellerman