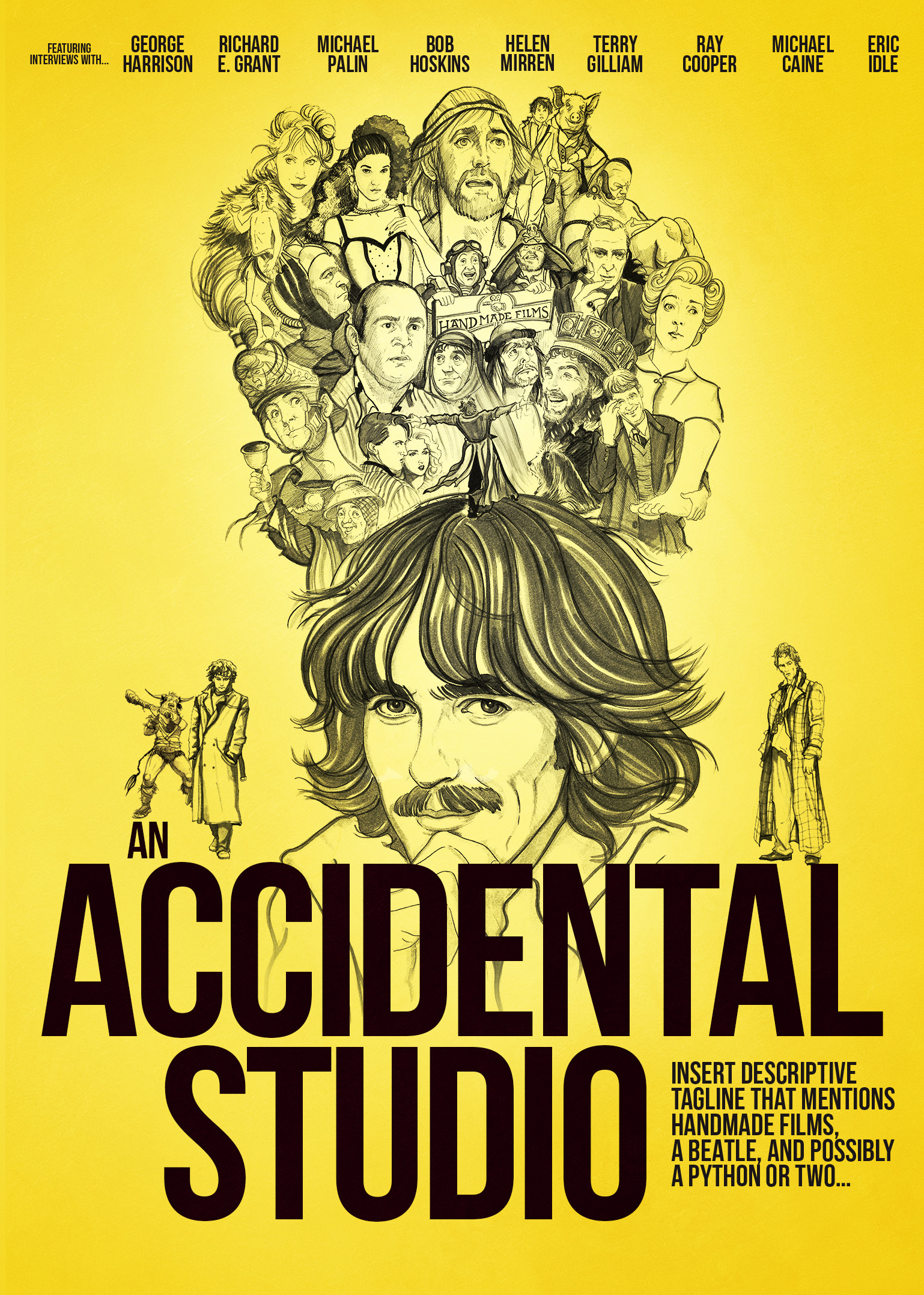 To celebrate RLJE Film's 7/28 release of AN ACCIDENTAL STUDIO, AICN is giving away Blu-Rays of the documentary to three lucky readers!
"AN ACCIDENTAL STUDIO
charts the early years of HandMade Films seen through the eyes of the filmmakers, key personnel, and the man who started it all: former Beatle George Harrison. With unreleased archive interviews and footage with Harrison, exclusive interviews with Michael Palin, Terry Gilliam, Richard E. Grant, Neil Jordan, Ray Cooper and unseen interviews with Bob Hoskins, the film explores HandMade's baptism by fire, the risk it took in producing uniquely crafted intelligent films and the stories that grew up around it."
An ACCIDENTAL STUDIO is produced and directed by Bill Jones (BOOM BUST BOOM), Kim Leggatt (JOY DIVISION), and Ben Timlett (ANATOMY OF A LIAR). Bonus features on the DVD and Blu-Ray include a live Q & A from the exclusive premiere with Michael Palin, Terry Gilliam, and Ray Cooper presented by Sanjeev Bhaskar.
I love a good intersection of film and music, and when the Beatles overlap with Monty Python on the great pop culture Venn diagram, you'd better believe I am there for a documentary about it! If you'd like to add a Blu-Ray of AN ACCIDENTAL STUDIO to your collection, email me at annetteaicn@gmail.com with the subject line WE INTERRUPT THIS PROGRAM TO ANNOY YOU AND MAKE THINGS GENERALLY MORE IRRITATING. Please include your mailing address in the email (U.S. residents only). Winners will be notified by 7/22 at noon. Good luck!
Cheers!
Rebecca Elliott
aka Annette Kellerman