Hey folks! Barbarella here. Sometimes as I drift on the flood waters of negativity and hostility soaking the social media landscape, I get somewhat desperate for a lifeboat. However, I never expected that lifeboat to come in the form that it does. Michael Leoni, a young filmmaker, takes to the streets of LA to do a PSA, and that turns into a multi-year project culminating in the film, AMERICAN STREET KID. The documentary proves painful to watch at times, but I anticipated that. After all, the fact that so many children live on the streets doing God-only-knows-what to survive is a tragedy, and hearing those stories should jab at anyone's heart. What I hadn't anticipated is the compassion that director Michael Leoni exhibits and the impact that has on his subjects. In addition to demonstrating how far a little genuine concern goes, the film also touches on multiple reasons why a lot of these kids cannot seem to get off the streets. The insightful documentary, crushing at times, uplifting at others, compiles conversations with teenagers Ryan, Kiki, Crystal, Greenz, Ish, Bublez, Nick, Mischa, and other homeless kids in the City of Angels.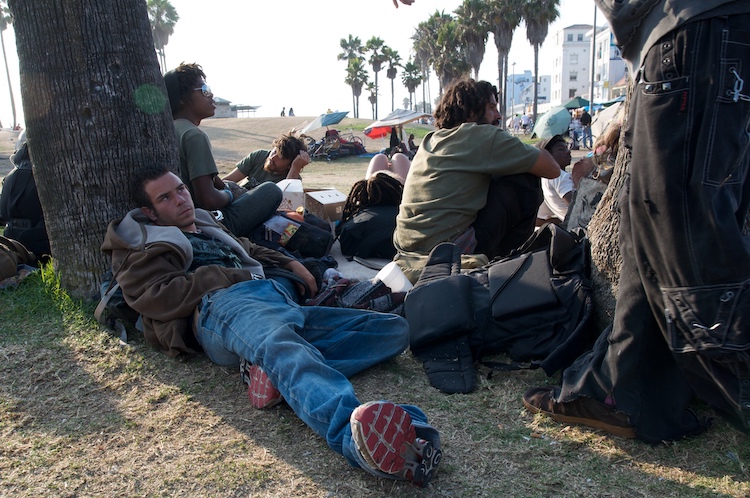 AMERICAN STREET KID, Michael Leoni's first, and apparently last, documentary, breaks the cardinal rule of documentary and journalistic filmmaking: Never interfere. Michael shuns this notion in a shift that both surprises and impresses me. He becomes the biggest part of the story, and in doing so joins the makeshift street-family these kids have built.
I have the pleasure of telling Michael myself how much I appreciate seeing his compassion in this documentary when I speak with him regarding the film. I inquire into whether or not he intended that all along, and he relays the following story involving a kid who doesn't appear in the final cut (who is okay, by the way).
"I met this kid in the street, and then he called me, and he said, "Come to my hotel room. I'm OD'ing on heroin." And I went to the hotel room, and we brought the camera, but I put it down. I just was there for him. The DP started filming me without me knowing 'cause she started to realize there's something else going on here. She would film me here and there. Then one time, I caught her filming me, and I said, "Stop filming me." I actually fired her because I did not want to be in the movie. Then I hired her back because she's a friend of mine. We did a cut without any of my footage, and we showed it to some people, and they're like, "There's a story here, but the story is you. They're talking about you." I hate pictures. I hate being on camera. I don't like any of that stuff. I can barely stand to hear my own voice, so the fact that I do voiceovers [in this] is really miserable for me. I fought it for about six to eight months, but the kids were all in agreement, you know? So, after the kids really kinda pressured me, I kinda just acquiesced. It was like I gotta get over my own ego and do what's best for the film, and that's what happened. (laughs)"
I'm glad it happens because as soon as he becomes part of the story, the dynamic and outcomes shift as well. I would never have predicted the way this story unfolds, but his ability to affect change takes the film beyond the hard-luck, how-we-got-here, grim-street-life narrative into a tale of possibilities and obstacles, progress and setbacks, and this makes AMERICAN STREET KID special.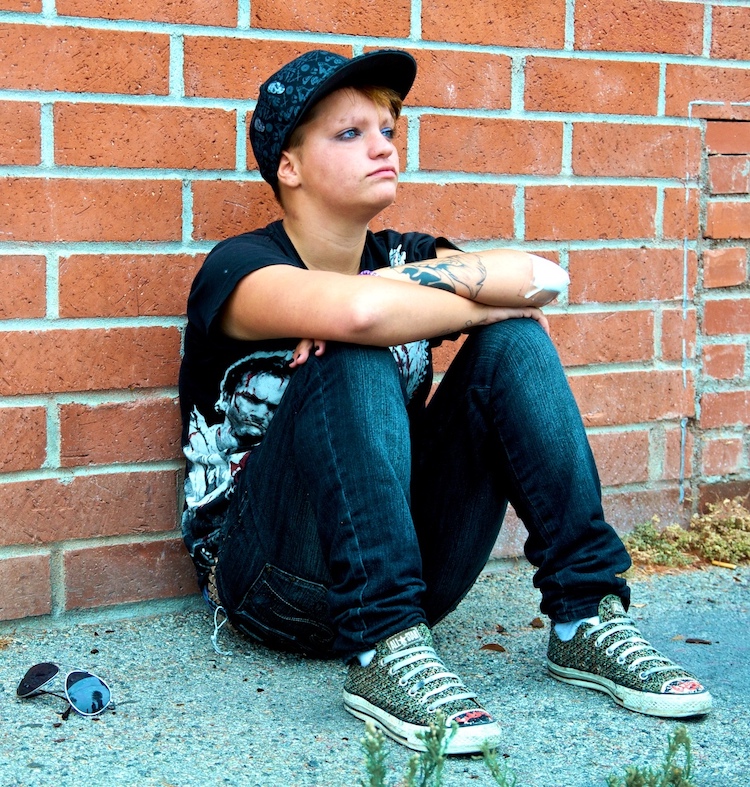 As I watch the film, I question how so many of the kids are able to call Michael all the time. It seems unrealistic to me how readily available phones are to homeless people in this film, so I ask Michael if he gave them phones so they could reach him.
"I didn't give them anything except food and hotel rooms here and there. They're just random numbers, people they see on the street, you know, "Can I borrow your phone real quick?" Not really pay phones, just random phones. Some kids have them, some kids don't. I know Obama had the Obama Plan, so they got like Obama phones at one point, I guess that's what they called them. I still have PTSD to this moment. You know, when a random number's calling me, I'm like, "Hello?" 'Cause I'm like, "Is it a kid?"
While several individuals within this street family relay their personal stories and ambitions, the accounts I find most intriguing and dynamic are Greenz and Nick's. Some of the kids' struggles amplify the fact that the path to recovery, success, or change is never a straight one. Michael tells me that the film takes years to make because just when he'd think one story was essentially complete, some kind of setback or event would happen that would shift that person's trajectory completely, and he'd realize the story continues. Many moments hit hard and remind us how challenging making any drastic change can be, for any of us. The struggle becomes more onerous when attempting it while homeless, and it may likely be impossible without support, which is why exposing the limitations of current resources proves an important aspect of this film.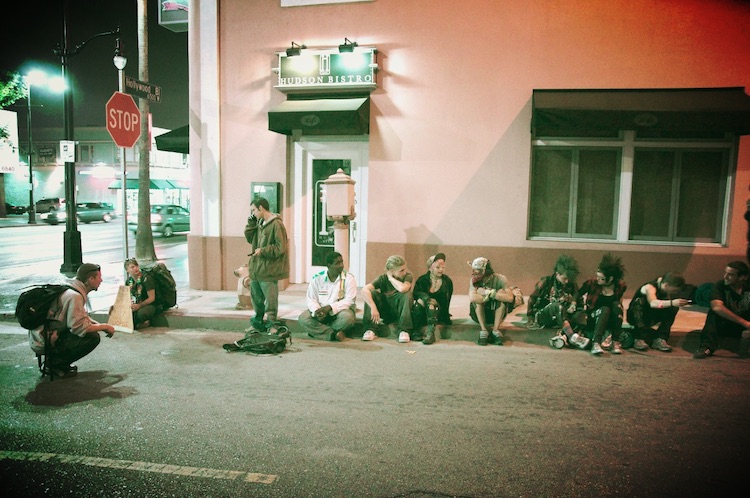 The film allows me to sample a range of emotions from concern to anger to sorrow to hope to disappointment. Even though the film exposes me to the pain and fear of the kids living in these circumstances, Michael's compassion elevates AMERICAN STREET KID to something inspirational, and, after all is said and done, I find myself hopeful. The film is available On Demand. Check out the trailer.