Hey readers. Barbarella here after speaking with Alex Pettyfer, who stars alongside Patrick Schwarzenegger and Michael Shannon in ECHO BOOMERS. In the film, recent college graduate Lance (Patrick Schwarzenegger) becomes immersed in an underground criminal operation with Ellis (Alex Pettyfer) and others. Once the call connected, I spoke with Alex about COVID in Germany, which is where he lives. After a brief discussion on that, we shifted the focus to something that may be more interesting to AICN readers.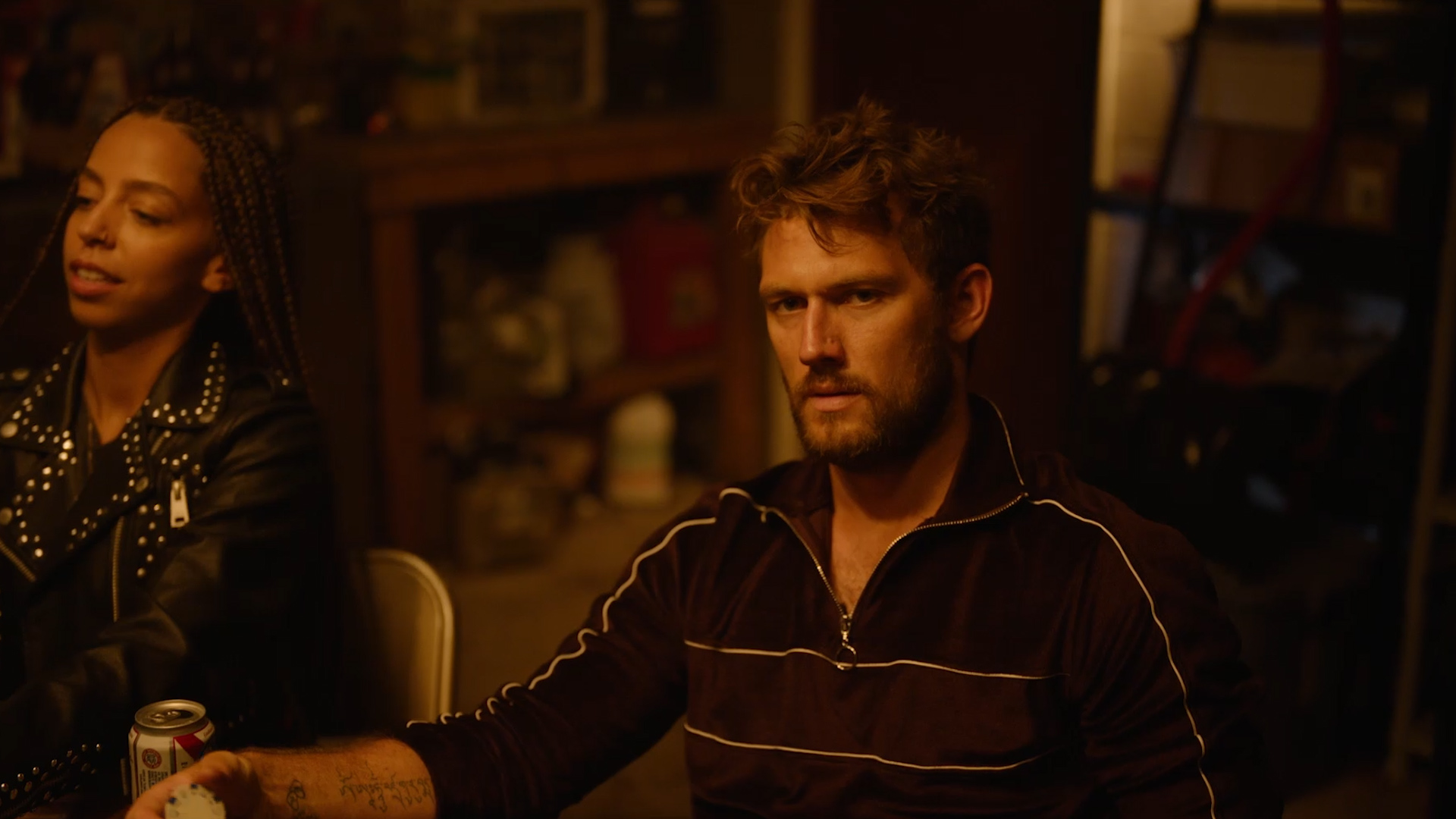 ECHO BOOMERS is Seth Savoy's directorial debut. What could you tell me about the experience of working with him on this?
"This is a dream project for Seth and for myself. I had directed a movie called BACK ROADS, which was my directorial debut, or first feature film, in 2017. It came out in 2018. To be on set as just an actor watching Seth was so inspiring. I could relate and understand everything that he was going through. The way that he handled himself as a creative, I didn't even acknowledge that he was a first-time director because of the way that he was so composed, which has been inspirational. I'm so blessed and happy to see more creatives getting these opportunities that, in a difficult time to make movies, are getting to make them."
How does his style of directing differ from yours?
"I mean that's a very hard question to answer because it's almost like how do a hundred people take the same ingredients of soup and each soup tastes differently, but everyone followed the guidelines. I think that just comes down to the love and the respect that you have for the material. And evidently, I could be directing the same script as Seth, but would ultimately come out with a different project. I think there was no other better man than Seth to do this movie. That's all I can say on that."
Okay. This movie is somewhat about millennial disillusionment. Do you think millennials have it better or worse than other generations? Why do you think that?
"Do millennials have it better or worse than other generations? I think [I'll] answer this question a little differently. Through each generation, we have to evolve and adapt to the circumstances. I think that we've reached a time where we've created our own fate and are slowly starting to realize that. And the things that we do in our lifetimes are only to help the generations beyond. I think unity is so important at the moment. And from a millennial point of view, we have the connection to have this reach of creating messages that need to be spoken about now. But life is about a balance, and I think there is no better or worse, I think we just have to be in a place where we connect and grow together, past and future generations."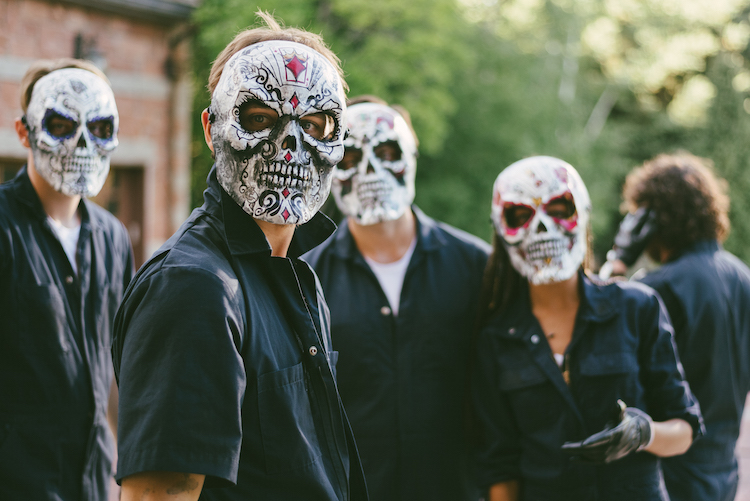 If you were to come home and Ellis and his crew were destroying your house, what would you do or say to them?
"If people were in my house with masks smashing up things, I would probably, if I hadn't been seen, slowly walk out the door, shut the door, wait until they left, and then probably call the authorities. I don't carry a big "S" on my chest, naming myself "Superman." I am a normal man, and I probably would be a little afraid, if I'm honest."
What do you like and dislike about working as part of an ensemble cast?
"I just love working with the group of actors that I got to work with. It's interesting; my brother and I started a production company called Dark Dreams Entertainment, and this was the first movie that we, alongside some other companies, produced. Seth and his producing partners came to us [and said] that they had already developed the script and had Michael Shannon attached. I didn't even have to read the script, [although I did], because as soon as I heard Michael's name, I would do anything to work with him. I had worked with him in the past on a movie called ELVIS & NIXON and had an incredible experience and was so inspired creatively.
"So, we stepped on board with our production company, and I had the fortunate privilege to be able to bring on actors from the past that I had worked with, one being Gilles Geary, who I think is incredible in this movie. For me, it's working with these people that are so talented that are either veterans or who are slowly coming into their own and establishing their craft. To be a part of that process, I'm very grateful for."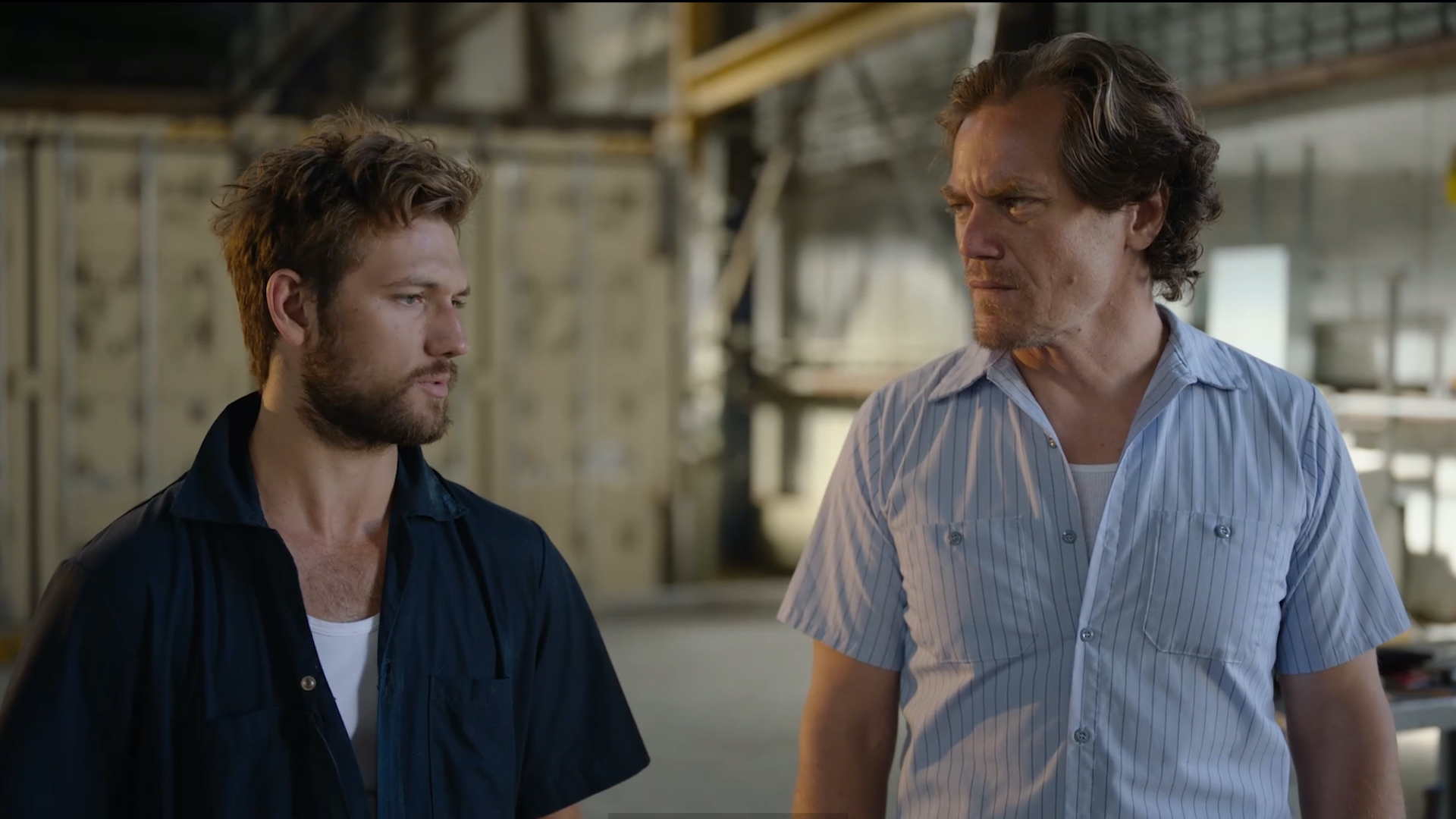 Who have you not worked with that you'd like to?
"From a director's standpoint, because I think I'm more director-focused, I'm inspired by Anton Corbijn, and I love Gaspar Noé. I love an array of European filmmakers, obviously names that evidently you would drop anything at the drop of a hat for these people, like Christopher Nolan, Kenneth Branagh. I would love to work with those guys, but I just find that each experience with each director brings a new insight into a way of creativity. I think it really promotes growth for someone like myself, who is aspiring to make more films as a director."
What do you enjoy more, acting or directing?
"I don't know, to be quite honest. I couldn't give you a definitive answer. I really enjoy the process of singularity of being an actor, just an actor, and laser focusing in on that. But I also love directing and having the unity and collaboration with 300 people that are trying to collectively make the same project work and are all proud of their individual input. So, both experiences are very different, and I enjoy both equally, I guess."
Do you see yourself continuing doing both throughout your career? Or do you think you're going to, at some point, shift more towards one or the other?
"If I was blessed enough to be given the opportunity to carry on and do both, then yeah, any form of art or expression, whether that be photography, directing, writing, acting, or producing. There's a lot of people out there that may not know that these great actors are producing great content. Look at Brad Pitt with his company, Plan B. They've done incredible films. I think the last four Oscars, his production company has got best picture doing movies like 12 YEARS A SLAVE. I think there are a lot of things that we can do creatively behind the scenes that people don't evidently see. I just love being a part of the process, and if I'm fortunate enough to keep being able to be given the opportunities to do that, then I'll do anything in the creative field."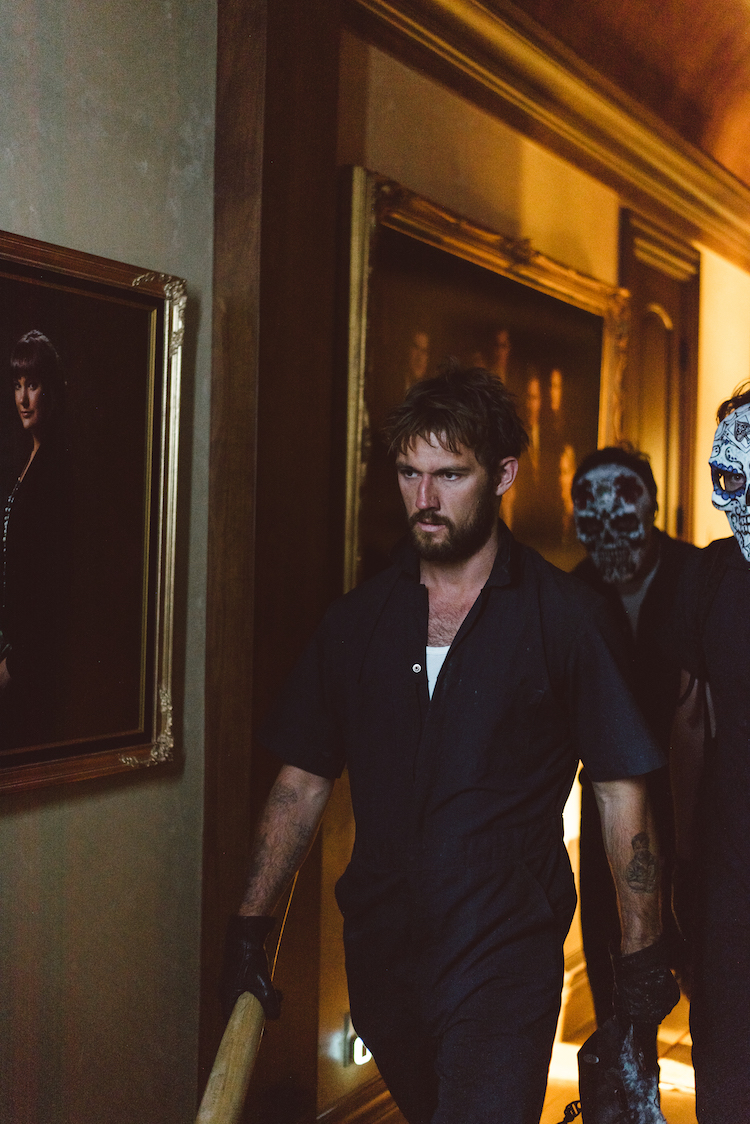 What do you remember the most about your first acting job?
"I worked with Stephen Fry. I don't know if you know who that is. He's an English actor and scholar. He's an academic, super smart man. And Stephen Fry was so courteous and genuine. I remember I did a TV film called TOM BROWN'S SCHOOLDAYS. I remember being a part of that film and just being swept into a different era. I think it was set in the late 1800's in an old British boarding school. Working with him and a brilliant group of young actors, it was a quick introduction into making films, or making TV films, at that point."
What is the greatest lesson you've learned throughout the course of your career?
"Collaboration is key. I think through the collaborations on BACK ROADS, [I realized] that a movie isn't completed by one mind; it's completed by many. It was a real turning point for me as an artist. I realize that no one person has all the answers. We are collectively coming together to create. And so yeah, I think that was a great lesson to learn."
You can check out Alex Pettyfer in ECHO BOOMERS, which Saban Films released today in Theaters, On Demand and Digital.