Ken, with AICN's 4th monthly Shudder/RLJE giveaway. This one is for three dvd's of the dark character-study horror film, titled THE NIGHTSHIFTER.
So what is THE NIGHTSHIFTER?
It's the story of Stenio (Daniel de Oliveira) a local diener that gets a little too involved with his work. The morgue is a lonely place and Stenio starts talking to the dead that surround him.
That can only lead to good things right?
Ahem, PSYCHO, MANIAC, ETC. ETC.
Trailer below: BEWARE it's extra not safe for work!

That trailer needed to get whittled down by about 45 seconds. It's trying too hard to give everything away. Once the conversation with his dead friend started up, there should have been that kinetic shock ending to the trailer, in my opinion. That said, that first minute is hypnotizing. I absolutely loved the idea and execution in this tidbit.
THE NIGHTSHIFTER is directed by Dennison Ramalho, who also co-wrote it along with Claudia Jouvin. Their rendition created under the watchful eye of Marco de Castro who wrote the short story MORTO NAO FALA, it's based on.
The Brazilian title translates to "dead do not talk," so it would seem that someone is into irony.
So what do you need to do to win one of these three dvd's?
Send your favorite scene set anywhere that involves an autopsy, a morgue, or talking to the dead. That's pretty expansive. Send your submissions to freddybeans@gmail.com and if you are otherwise artiscally inclined, a drawing set in the same realm works for me.
This contest ends next Friday. I'll respond to the winning submissions, asking for your address.
THE NIGHTSHIFTER is 1 h 50 min, and out on DVD, January 7th.
Good luck everybody!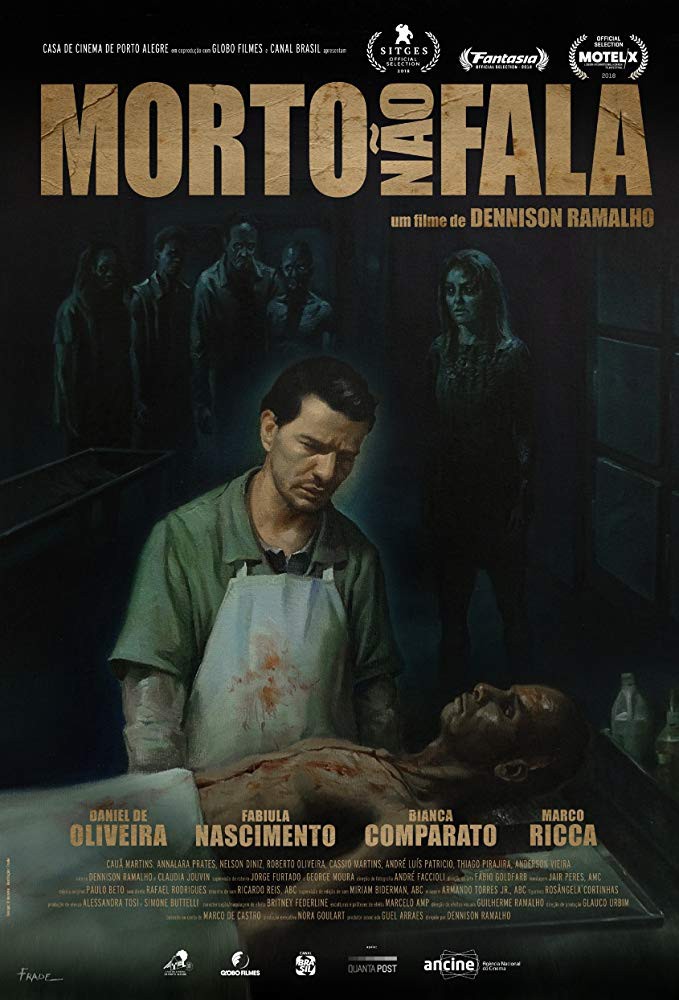 Til next time Kids
Ken Lewis (AKA: Freddy Beans)