Ken with AICN's monthly iTune code giveaway via RLJE Films and Shudder – SMALL TOWN KILLERS.
SMALL TOWN KILLERs follows two SHAUN OF THE DEAD styled BFF's considering divorce. They're each married to an annoying counterpart and divorce feels the easiest. Until they talk to their spouses of course, then hiring a Russian hitman seems simpler.
It's not.
This looks a lot like Fargo. Even the set-up is similar. I love the humor injected throughout the trailer. This feels like a burrito of dry humor wrapped up in a loose tortilla.
I have two codes to giveaway this month.
For the codes, simply write me with your most interesting actual small town killer and send that to freddybeans@gmail.com
I got this idea reading and watching a documentary on Edmund Emil Kemper III. It fascinates me people call him sane, because he was aware of what he was doing. Yet he committed very insane acts of murder at a prolific rate, before turning himself in.
You can come at this from whatever angle you want. I'm just interesting in whichever small town killer you find most interesting and why they get under your skin.
I'll end the contest this Friday at 6:30 PM so get those entries in before then.
My two favorite answers will receive the codes via e-mail over the weekend.
SMALL TOWN KILLERS is out on VOD, Digital HD, DVD and Blu-ray tomorrow, Nov. 12th.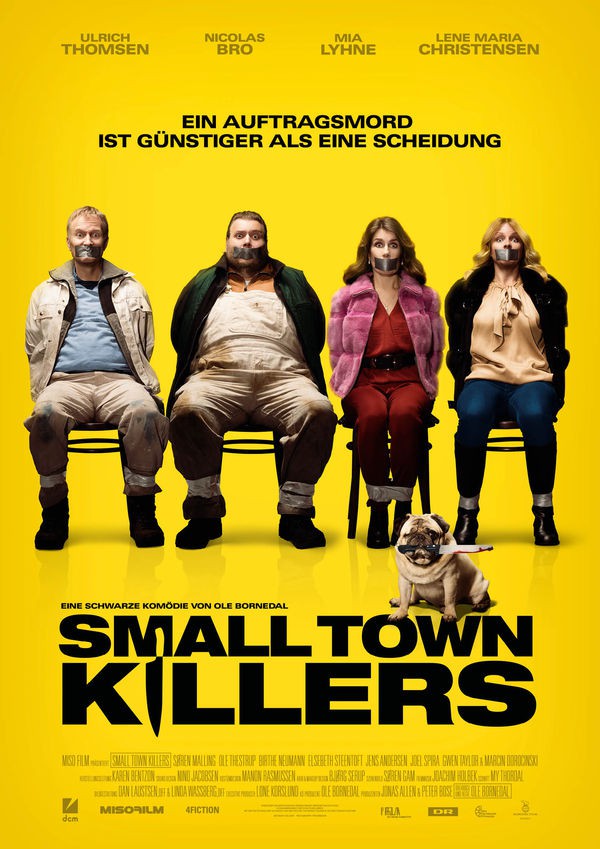 Til next time Kids
Ken Lewis (AKA: Freddy Beans)
www.freddybeans.com
Contact me at freddybeans@gmail.com