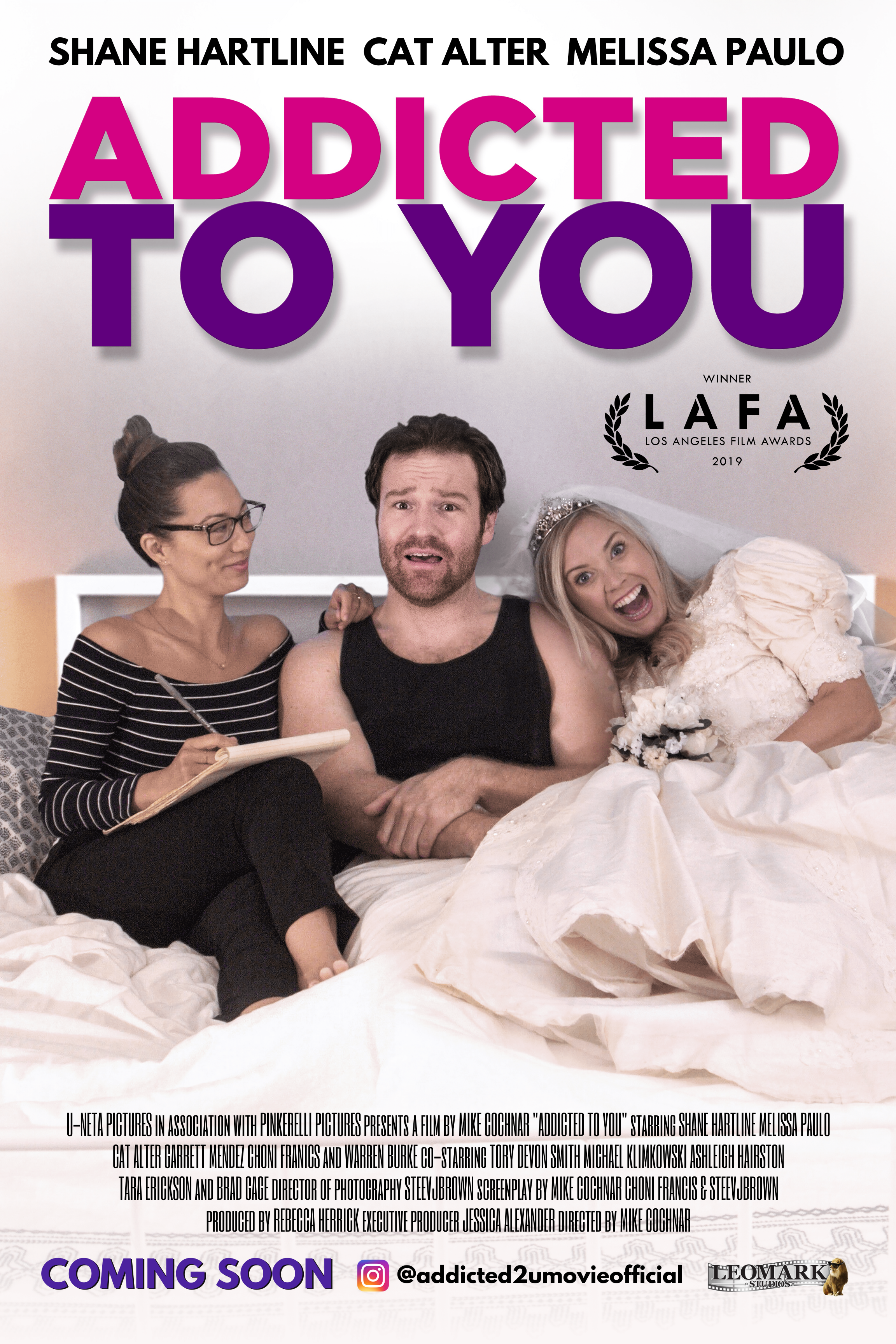 Just in time for Valentine's Day, Leomark Studios is releasing the romantic comedy ADDICTED TO YOU. The funny love story is directed by Mark Cochnar and stars Shane Hartline, Cat Alter, and Melissa Paulo. Here's the synopsis:

Luke, a Buzzstory producer, is convinced at an early age to "never fall in love". He takes this advice into adulthood, until he sleeps with his new co-worker, Aimee, who falls madly in love with him. With his job at stake, Luke devises a master plan to pose as a recovering sex addict to ditch Aimee. Just as Luke thought he could get away with it, his boss reveals that he is also a sex addict. Luke is quickly pressured into joining a real sex addiction group where he meets Kara, who could possibly become the love of his life.
AICN has an exclusive clip from the film where the character compare their relationship pursuits to Rob Reiner films. Check out the exclusive clip below!
Looks like some silly Valentine's Day fun to me! ADDICTED TO YOU will be available on Digital and DVD on the big day, February 14, and you can even get a 20% discount at the
official store
with the coupon code Iamaddicted. Cheers!
Rebecca Elliott
aka Annette Kellerman