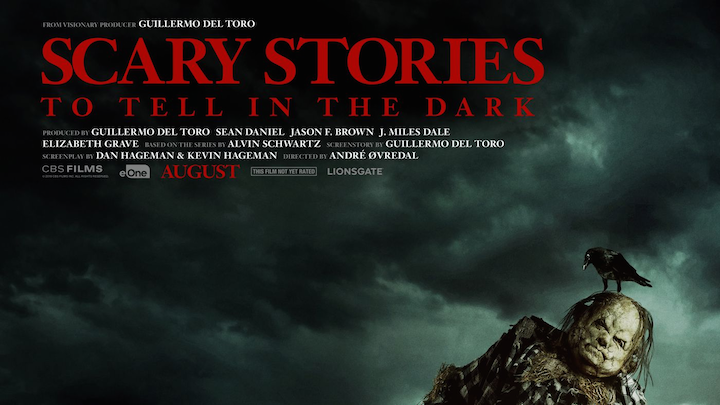 Scary Stories to Tell in the Dark
Director: André Øvredal
Screenwriters: Dan Hageman, Kevin Hageman, Guillermo del Toro

Between 1981-1991 a few volumes of horror stories for children called Scary Stories to Tell in the Dark were written by Alvin Schwartz and illustrated by Stephen Grammell. I knew of them, but I don't know how to read or write, so I never read them. I hear good things.

This is a film review, so that backstory out of the way, I'll go into the film. Cool? Awesome.

In the small town of Mill Valley, four teens, Stella Nicholls (Zoe Margaret Colletti), Ramón Morales (Michael Garza), Auggie Helderbrandt (Gabriel Rush), and Chuck Steinberg (Austin Zajur) get themselves into some hot water and take refuge in the house of Sarah Bellows. The Bellows home is filled with secrets, and a curse.
"When Sarah tells you a story, it will be the last you ever hear."

And away we go.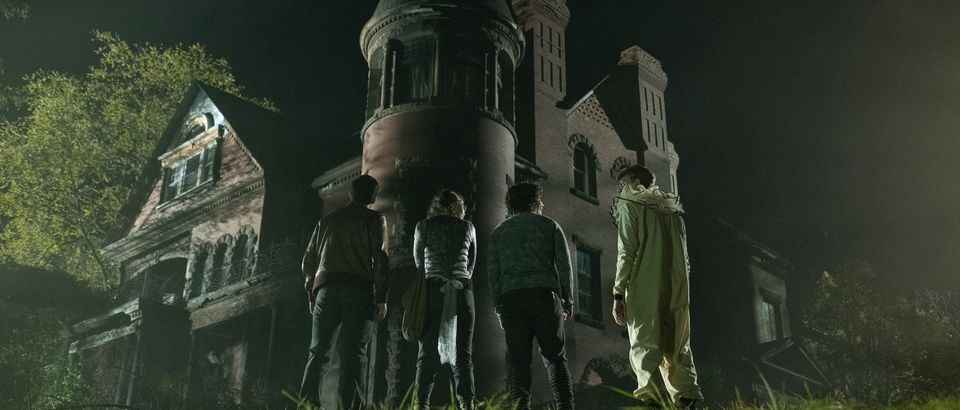 I thought this was a really cleverly written film. I love anthology movies, from the Hammer/Amicus films through the more recent VHS and ABCs of Death films, and this is the first I can recall (as of this writing) that so seamlessly weaves the anthology into the main plot, nothing about it feels shoehorned or contrived. The plot device used didn't feel like too much of a stretch, or at least it felt solid enough to not be distracting. The young cast is great. Dean Norris gives a really nice, understated performance.

From a filmmaking perspective, there is, to my eyes, a definite homage to 80's anthology films and series. A few stylistic nods to Joe Dante, Tobe Hooper, and John Landis in the form of low angles, dolly shots, framing, and the use of short focus lenses to build a sense of isolation and disorientation from cinematographer, Roman Osin. I'm already a big fan of André Øvredal (Troll Hunter; The Autopsy of Jane Doe) and his ability to create stakes and build tension. The film isn't rated yet as far as I can tell, but it should be a pretty intense PG-13.
Which circles back around to that homage thing. I seem to remember the Twilight Zone movie being pretty intense for its PG rating, and some of the themes and setting of this film harken back to films of the '80s in a bit less obvious way than those in Stranger Things.

The production design by David Brisbin (The Day the Earth Stood Still; Sinister), and the use of practical effects by creature effects supervisor Mike Elizalde, creature effects sculptor Brian Wade, and special makeup effects artists, Tenille Shockey, Norman Cabrera, and Mike Hill, is wonderful; and the faithfulness to Grammell's illustrations by concept artists Vincent Proce and Mauricio Ruiz is a nice (and gloriously unsettling) touch.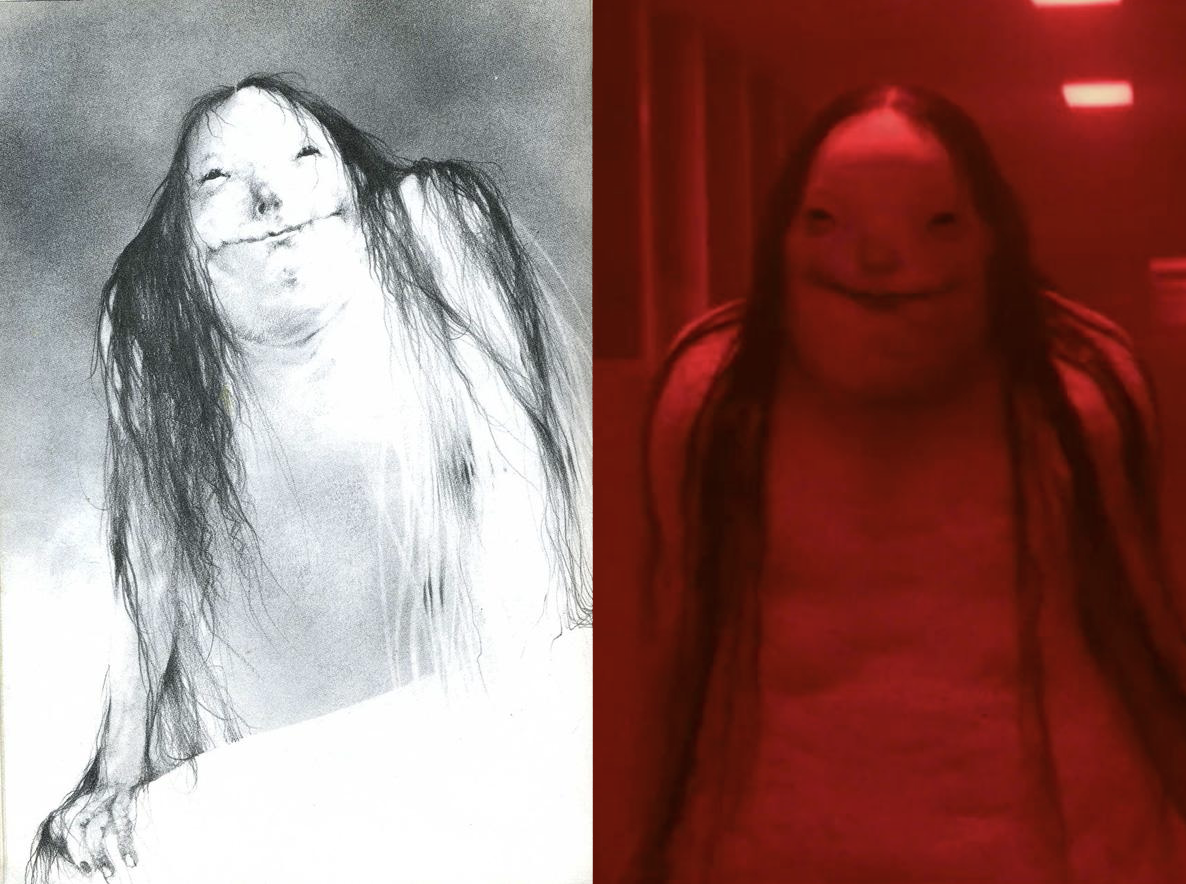 I really liked this film quite a lot. Brave attempt at pull quote to follow:


Scary Stories to Tell in the Dark is a darkly clever and beautifully filmed creep show.



Yours FOREVER,
The Abominable Doctor Abominable