Hey, friends. Barbarella here to share a chat I had with Abel Ferrara, the writer and director who is at least partially responsible for one of my earlier traumatic moments watching a film, when I saw Harvey Keitel appearing naked, full-frontal, in BAD LIEUTENANT. I spoke with the filmmaker after watching his pandemic film ZEROS AND ONES, which stars Ethan Hawke in a dual role. Shot in Rome during the pandemic, the film is about soldier J.J. sent to the capital to stop an imminent terrorist bombing while desperately seeking news of his imprisoned brother.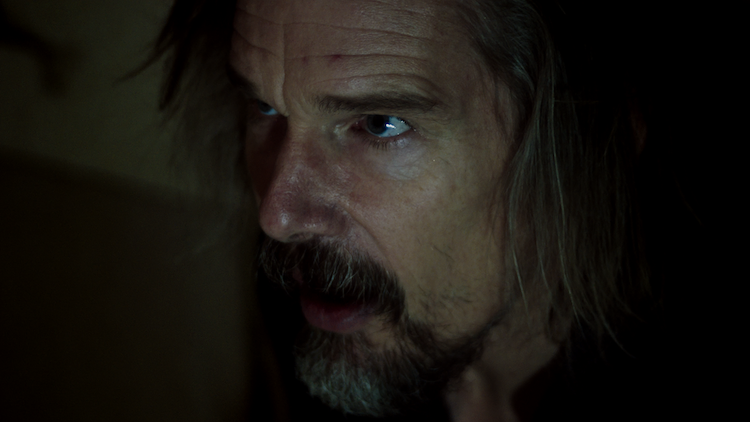 Sensing there was some meaning to the movie that I was too clueless to comprehend, I felt a little nervous going into the interview, concerned Abel Ferrara would immediately judge me for not knowing the intricacies of this work and refuse to speak with me. Thankfully, that didn't happen, and I liked his take on the film as an experience. Check it out.
I love Rome, and I love that you filmed this movie there.
"Thank you."
I have a question about the footage. Some of it, you can get this eerie sense of the city, being isolated during the pandemic. Then some of the footage is very grainy, and you can't see, really, what is on screen. I'm wondering, what were you trying to convey through shifting between being able to see the city and these abstract images?
"Well, he's shooting with his camera, so you got that thing. I mean, you're seeing the object of the camera being on us, and then the character J.J. is filming, with some kind of spy camera. Stuff in the dark, he's shooting night vision; he's trying to get close. He's not sitting there on a tripod with an assistant, he's shooting and filming. You know what I mean? Shooting a gun, he's like looking over his shoulder at somebody and shooting at him. It's combat-footage kind of stuff. When you put it next to what the normal movie is, now you get into the zeros and ones of what you're really looking at. What's the manipulation of the reality?"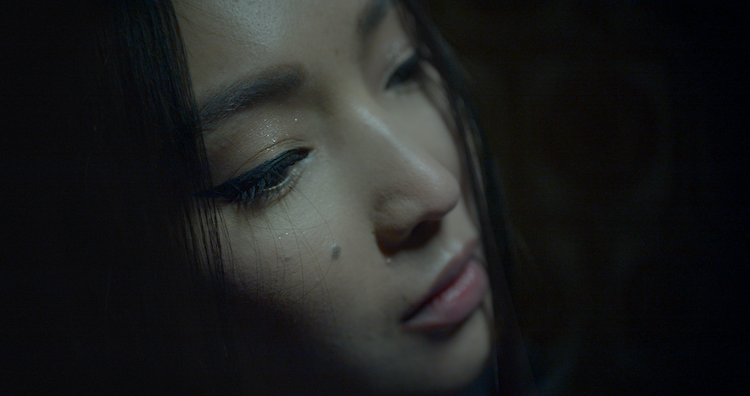 After the end credits, Ethan Hawke makes the comment that, "Script is an inaccurate term" for what you provided him. First of all, was that part scripted? And second, what exactly did he have to work with in terms of something in writing?
"Well, we had a script. I mean, it was just short, but it was all there. He didn't say much in the film. Everything he says, you probably could fit on one page, so how long does a script have to be? It's that kind of a thing. Plus, I'm the writer and the director, so I could keep it kind of shorthand, and I think he understood that. What he was saying, was that scripted? I don't know. When we sent him the final version, I said, "Do me a favor, bro, watch it, and then immediately film yourself talking about it. Don't think about it." But who knows whether he did or not? You have to ask him that. He [could have done] ten takes and then rewrote it and came back and sent it out to his writer friends…. I don't know. That looked like he just turned the camera on and just rolled."
What was involved in getting permission to film in Rome during this time?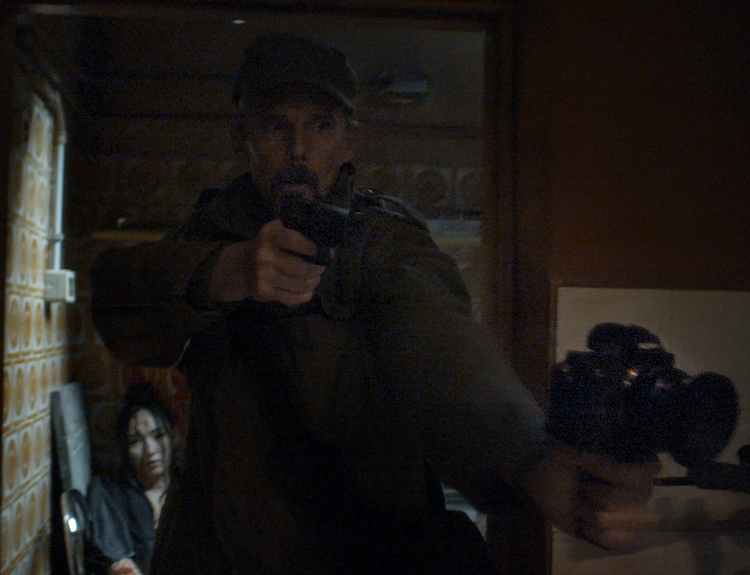 "I've been shooting here for twenty years, so it's like permission anytime. We're legal. We got the permits. There wasn't a lot happening, so it was actually easier. And then we're allowed to shoot, because it wasn't a hardcore lockdown. Tom Cruise was here shooting one of the big, big Hollywood movies, right? And they were shooting, and we were shooting too, but it wasn't a lot of shooting going on. Obviously, there [were no vaccinations]; it was scary. We really locked into protocol. We were swabbing ourselves to death. But in the movie, it was made for the pandemic; it was about the pandemic, so the actors are wearing masks. They're washing their hands and so is everybody else. That's our style, not a lot of people in the crew. We shoot fast. And thank God, no one got sick."
You've been making movies for decades, and over the years, a lot of technology has emerged that-"
"Too long, yeah. The way you say "decades," but it's true. I started young. I started young."
I'm not trying to make you feel old. I promise.
"You don't have to make me feel it; I'm just looking at myself and feel it."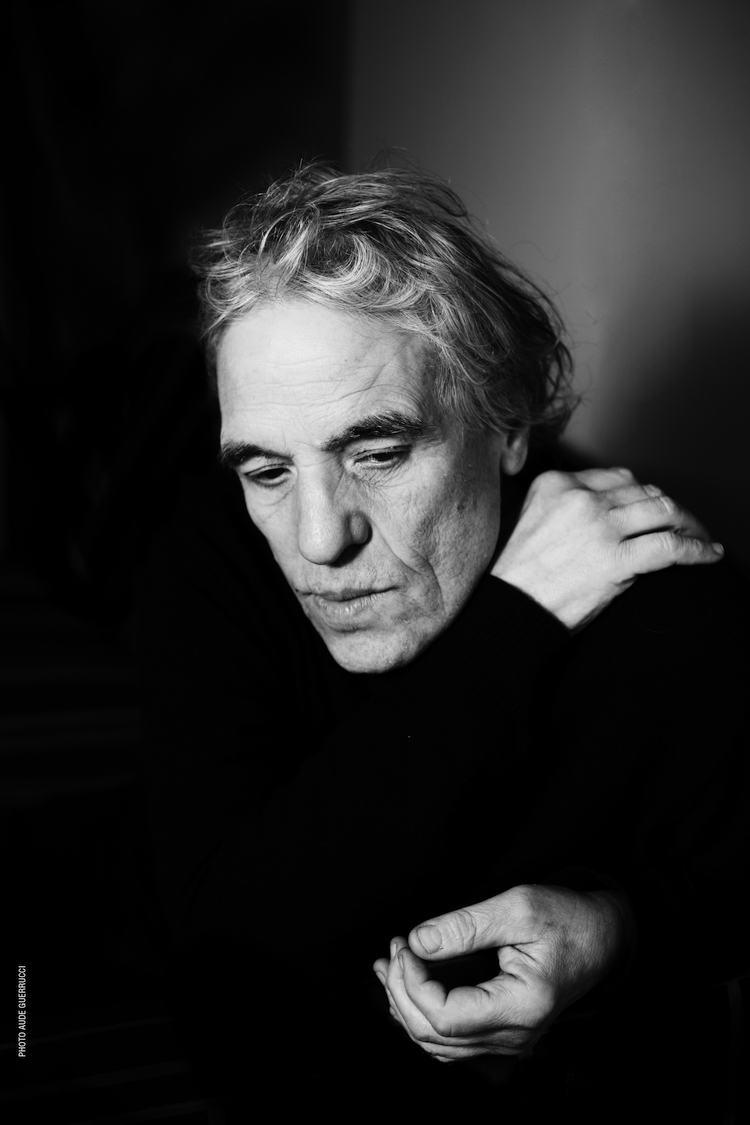 Over the years, new technology and tools have emerged that have made filmmaking easier and more accessible. What innovation has had the biggest impact on you as a filmmaker?
"All of it. All of it. The way we're starting with emails, the way we can communicate, the way we could send things, the way we could work remote, the way everything could be very quick, the way we could put edits together, how we manipulate the image, how we can work the color, everything that we do is that level. I mean, it's become so accepted, a part of what we do. But, I've done it the other way, where one cat could do on his fucking laptop, we needed twenty people to do over a long time, with a lot of intensive labor. But, that was cool too, sitting there reeling 1,000 feet of going back-and-forth, gives you time to think about the next cut, maybe. It's a whole new world."
If you had to be trapped on a desert island with either Willem Dafoe or Ethan Hawke, who would you want it to be and why?
"Neither of those two guys. I'd take my chances with the sharks."
What do you find most satisfying about filmmaking?
"Everything about it. I mean, like I said, "I started young," and we're still doing it. It's very fulfilling. It always has been."
Who are the emerging filmmakers that you're most interested in following, and what do you like about their work?
"I'm the wrong person to ask. I mean, I teach also, so you wouldn't even know the names of the kids. Some of my students are pretty good."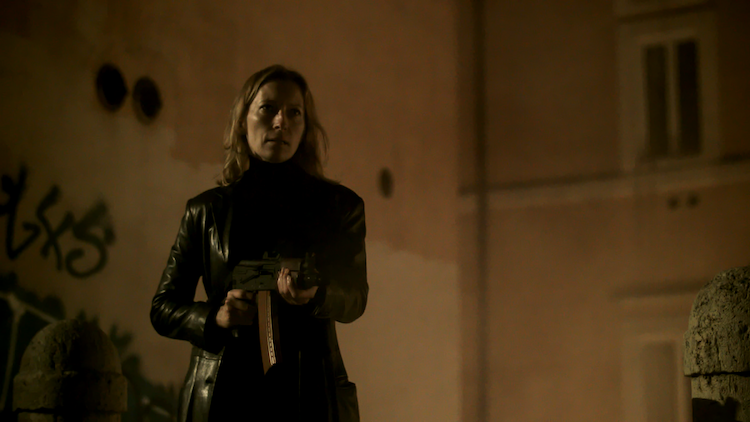 What does ZEROS AND ONES mean to you, and what do you want audiences to get out of it?
"I mean, this is Stanley Kubrick's line, "They're not inverted pyramids based on one idea." So you asked me, "What is ZEROS AND ONES?" It's not a singular idea I'm trying to inject into the audience. It's an experience. I mean, experience in the making. I don't understand a lot of it myself. Every time we work on it, every time I look at it, it totally reveals something else, in any kind of righteous film. So it's not what I expect them to leave with. I hope they come to it, to try to experience the film and experience it, not to try to figure it out or analyze it or critique it. There's plenty of critics out there. Are you a critic, too?"
I consider myself a movie fan. I'm not so much a critic as somebody who loves movies.
"All right, so that's great. So am I. I go to a movie, people ask me, "What did I think?" I ain't getting paid to fucking answer that question. You know? I paid my money to watch the film and ride the merry-go-round. Don't ask me how this rates. You know what I mean?"
Yeah.
"Just open yourself up, come with no expectation and see what is being offered to you, and go for it and go with it."
If you want to go for it and go with it, ZEROS AND ONES will be in Select Theaters, on Apple TV and Everywhere You Rent Movies on November 19th. Available on Blu-ray and DVD on January 4th. Check out the trailer.