Ken with a review of AAMIS, a slightly disturbing love story, out of Tribeca.
I consider myself a foodie. I will eat anything under the sun. Chicken feet, cow tongue, tripe, etc? No problem. The only thing I can think of I haven't had the ability to get down is balut. I'm afraid I didn't even have the guts to try. To be fair, I have yet to try human flesh. So it goes without saying that I'm a sucker for a movie steeped in the culinary.
AAMIS is a love story wrapped around a love of meat. Clean meat, unaffected by modern day's hormones/steroid injections to be exact. While watching, I was reminded of THE LUNCHBOX, THE COOK THE THIEF, HIS WIFE & HER LOVER, RAW, CHEF and NEKROMANTIK. Remnants of all those flicks hide in the shadows of AAMIS, which truly walks its own disturbing path.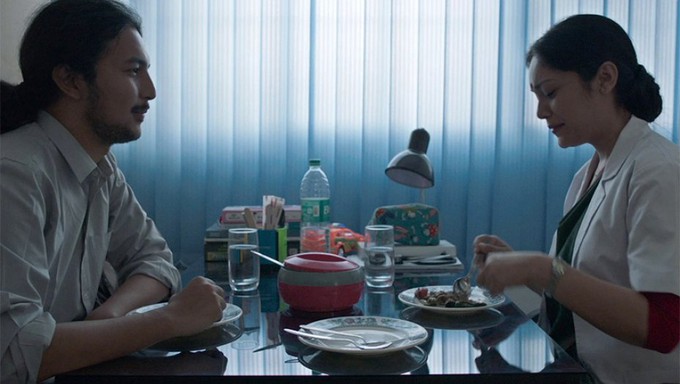 Bhaskar Hazarika (KOTHANODI) directs AAMIS, which means 'meat eater,' with a sure lens. He's in no hurry to tell this tale and it benefits the film greatly.
Set in Guwahati, the love story follows doctor Nirmali (Lima Das) and a student Sumon (Arghadeep Baruah) as they add pressures to their budding relationship. We meet Sumon who has a chance encounter between Nirmali who he ends up begging to help his sick friend. Nirmali kindly goes to meet the sick friend and immediately diagnoses the man's stomach cramps to be nothing more than indigestion. He's a vegetarian that stuffed himself on meat, problem solved.
As Sumon walks Nirmali back he explains the situation deeper. He belongs to a meat eaters club and they eat only organic meat. Nothing at the grocery store basically. His friend ate tons of this meat he liked it so much, hence the stomach pains. Nirmali is curious and asks him to bring her some. He does and a subtle love story is born.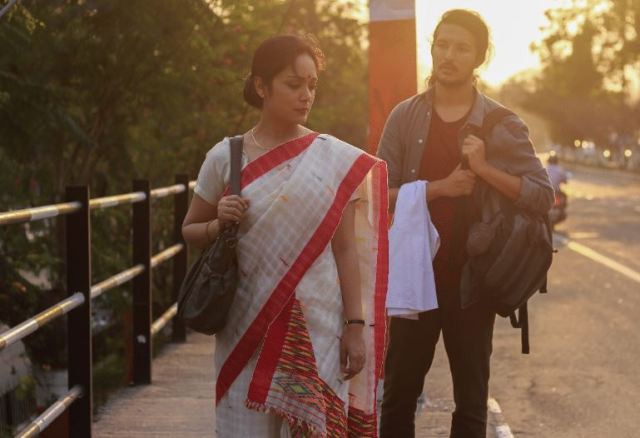 This is a love story without any sex. There's no kissing, in fact they never even touch one another's skin, until a poignant moment. This is all about the meat and shared passion for food. Each dish Sumon serves, more diverse and interesting than the next. Nirmali is married but she's slowly falling for Sumon, even if she doesn't act out on the obvious.
Sumon has a dream about belonging to Nirmali body and soul and this movie takes a sharp U-turn into taboo territory.
Bhaskar isn't interested in gore. He's telling a bizarre love story, yet isn't interesting in the sensationalized. We learn both characters deeply over the first hour, feeding our belief in them and their eventual decisions to, up the ante.
In the end, they're deeply misunderstood individuals in a love affair of the mind. Teasing one another with one exotic flavor after the next, until the exotic, turns taboo.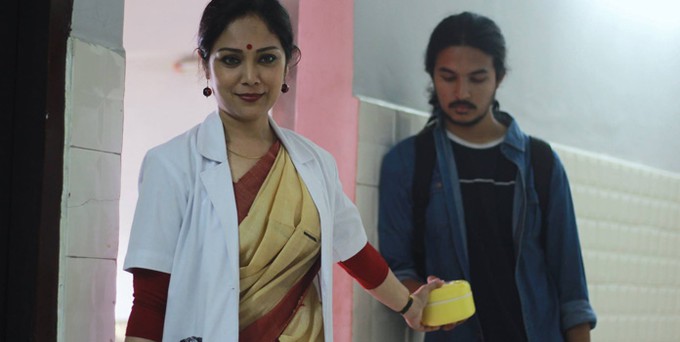 Lima Das and Arghadeep Baruah were fantastic in both their parts. You're drawn in by Sumon's sweet innocence to satisfy and Nirmali's gut wrenching loneliness. I absolutely loved the ending, though it will disappoint horror fans. I think it's impressive that Bhaskar ignored the audience's expectations for a more sensational approach. What he ends up with, is an impressive film that teaches more about the true nature of love than most romantic movies.
7.5 out of 10 cannibals don't keep friends around for very long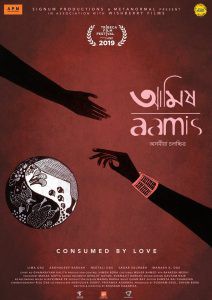 Til next time Kids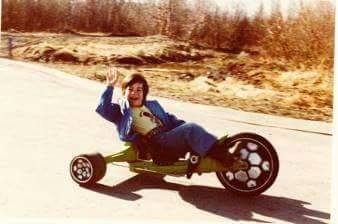 Ken Lewis (AKA: Freddy Beans)
Check out all I write @ www.freddybeans.com
Contact me@ freddybeans@gmail.com