Ken here, with a review of a convoluted horror flick titled FLAY.
As I'm sure you can tell, I work hard not to filet any movie. There's a shit-ton of work that comes with taking an idea and seeing it all the way through to fruition on the big screen.
It's a dream of mine to one day make movies too. I have a ton of ideas that I think work well in the film medium. So the last thing I want to do is rain on someone's parade. If I'm not a big fan of a flick, I try and give you the positives along with the negatives and let fate decide.
FLAY is one of those movies that wants to do so much, yet fails on almost every level. There's a pretty decent horror movie if you remove the Indian backstory and the Slender Man wannabe.
Yep, this is that movie that Slender Man came out of hiding to sue, for plagiarizing his look. The director Eric Pham won a favorable decision and we finally get to see FLAY.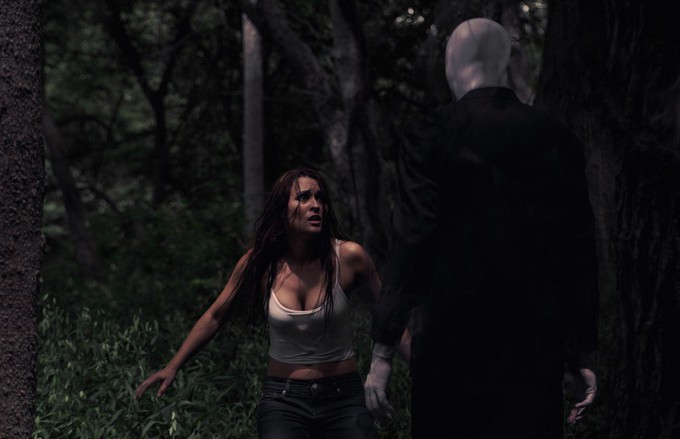 I like the Slender Man legend. Think the character has the requisite 'send chills up your spine,' look that is needed for a good horror icon. I'm not sure why the transition to big screen hasn't come to fruition but I'm close to giving up on a decent Slender Man movie. That said, FLAY plays around with Slendie's look and then offers up its own take on how he ended up looking like a looming crash test dummy. All this while being totally unconnected to the man.
Thestory is pretty great, even if it doesn't work. Basically, the captured, tortured and ultimately murdered Indians of yore get their revenge by cursing the chains that held them imprisoned. Cut to the future and the oddly indian named, Moon Crane (Elle LaMont) is coming back to the town she used to live in before her drug and alcohol dependent mom died mysteriously. The mystery being that the townfolk think mom overdosed and in reality she found those old chains and bound their curse to the future. The cursed chain is the talisman that calls forth this vengeful spirit and when one of her brothers' friends finds the chain and breaks it into individual links to bond their friendship further, all hell breaks loose. Not only is the vengeful indian spirit pissed but so is his unexplained JU-ON looking wife.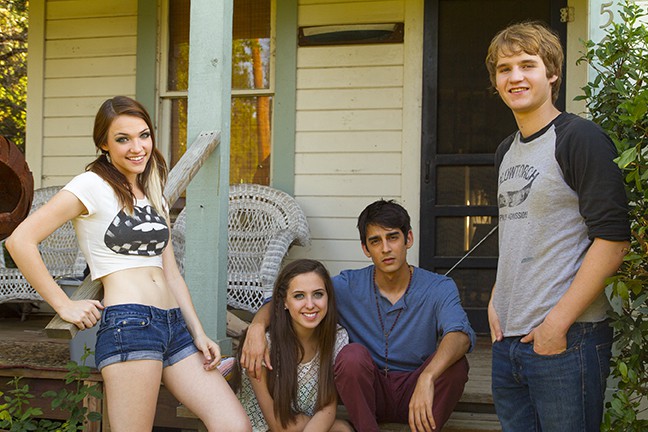 FLAY follows Moon as she helps her brothers friends, while also saving her brother River's (Dalton E Gray) life, figuring out more of how her mom passed, and solving the chain links riddles. I told you it was convoluted. Mix in some haunted paint, shoddy flashbacks and easily the worst indian accent I've heard in ages. I'm looking at you DANCES WITH WOLVES!
There's too much going on and nothing interconnects like it needs to. Less is more when approaching the creation of low-budget horror films.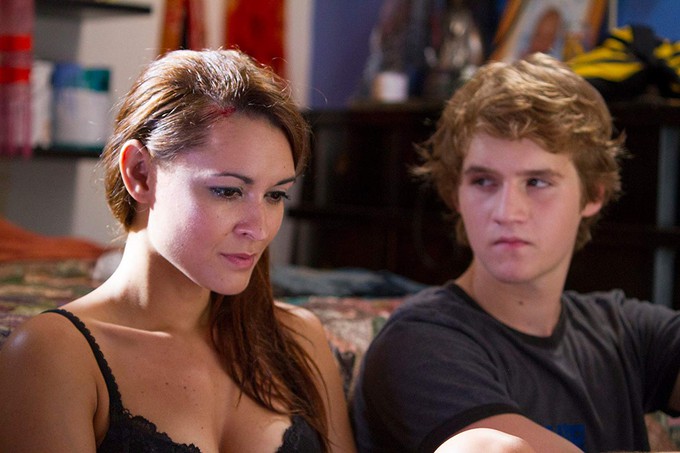 Eric Pham (director) was Visual Effects Supervisor on a few of Robert Rodriguez's films, so I expected some unique VFX. Even the silly effects of Rodriguez's films typically work, due to the humor injected into them. Pham does create fantastic tension and an overall sense of impending doom. The special effects are nothing to comment on though. Nothing bad but nothing to commend either, simply serviceable. The story, written by Matthew Daley never reaches it high-end goals.
Without Elle LaMont knocking out her character Moon, this entire thing falls on its featureless face. Dalton is not up to the task of playing the butthurt brother and so much falls on that relationship. The pacing is all over the place. Eric thankfully, doesn't inundate us with constant jump scares. Aiming more for that see that thing in the background version of filming horror.
FLAY was a movie I really wanted to enjoy and feel it ultimately flailed.
In the end, I was left wondering what the 2 or 3 films buried inside this one could have been, without all the stacked intricacies ultimately chaining this movie from the heights it seeks.
FLAY arrives via Phame Factory on April 2nd.
4 out of 10 Indians agree Slender Man's a pale face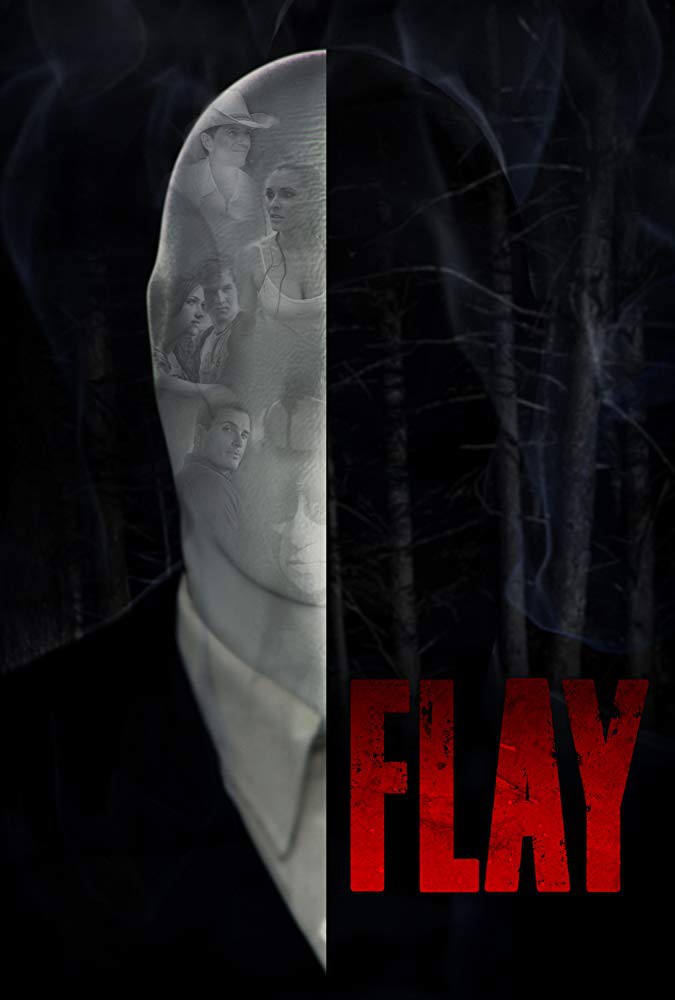 Til next time Kids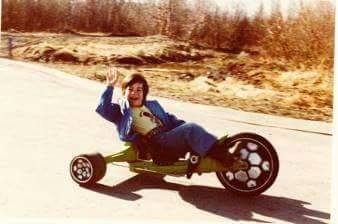 Ken Lewis (AKA: Freddy Beans)
Facebook: https://www.facebook.com/FreddyBeansWrites/
Instagram: freddybeans13
Contact me: freddybeans@gmail.com