Hey guys, Prometheus here with some… strange news. David Chokachi and Stephen Tobolowsky dropped in on this week's episodes of THE PRODUCTION MEETING podcast (hosted by Twin Peaks actor James Grixoni, horror producer Gabriel Campisi, and founder of October Coast PR Clint Morris).
Chokachi is best known for his role as Cody on BAYWATCH back in its heyday, and Tobolowski was Ned in GROUNDHOG DAY. What is my point? I'm glad you asked.
According to Chokachi during episode four, he's been in talks to do a BAYWATCH reboot series over at CBS. I'm not so sure BAYWATCH is what the world needs right now, but then again, I'm not sure the world ever needed BAYWATCH. Of course, I've been wrong before. I guess my two questions would be, can it be done in today's PC culture? The '90s was a vastly different time, my friends. A vastly different time, indeed.
Secondly, if it is done, would you watch it? I mean, seriously. Let's not pretend BAYWATCH wasn't huge back in the day. If you grew up in the 90's, chances are you watched it. Whether it was for the immaculate babes running in slow motion down the beach, or for the hunks with their washboard stomachs and bronze statue-like tans, you watched it. So, would you again? I'm genuinely curious to see if there's a want for this. Full episode here!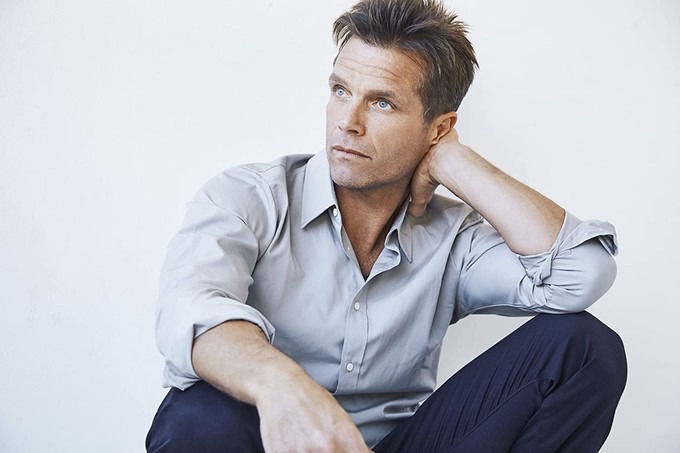 During episode five Tobolowski revealed that Sony is planning a GROUNDHOG DAY TV series, and he has been asked to reprise his role as Ned. Now this one stumps me. I mean, I know Hollywood is in the habit of tearing apart my childhood by remaking, and or rebooting everything I love, and then ruining it - but why GROUNDHOG DAY? I, of course, have many questions. Most importantly, will Bill Murray be involved? You can check out the full episode here.
What do you guys think? Are you up for a GROUNDHOG DAY series? How about a BAYWATCH reboot? As always, comment below and share your thoughts! Be sure to check out THE PRODUCTION ROOM podcast when you have a chance! It's pretty cool!
Until next time, keep on geekin' on, my friends!
Joshua "Prometheus" Scafidi