Howdy, y'all! McEric here with my obligatory Year in Review for 2020, and what a year it was! I suppose "obligatory" isn't the word since I've never done this before but I feel inclined to now for a couple of reasons. One, I watched a TON of movies last year, but I only actually wrote about a few of them. I think that I felt others had said what needed to be said about many of them, and much better than I could, so I bowed out. That said, there are still several releases that I want to say at least something about, as their images, themes, or performances have stayed with me. Two, I didn't write much last year at all. Not that I didn't have time. My Pandemic Situation was atypical in that I worked the entire time, with only a brief respite when I actually had the virus, but I still could've written more than I did. To be honest, I was dealing with a lot and just didn't find the motivation. This year, I've chosen to accept that motivation isn't something that I need to find; it's something I need to manifest.
So, without further ado, here's a list of the bad, the meh, and the good from 2020. I won't include films that I reviewed here in 2020, though I will be mentioning films that I watched last year that didn't come out in 2020.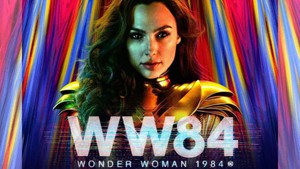 I kind of wanted to wait for the din of everyone bashing on WONDER WOMAN 1984 to die down a bit… so I could bash it. It's not good, you guys. Pedro Pascal plays Maxwell Lord, but frankly a rose by any other name would smell as sweet, and the comic book property of Lord is imperceptible in this film. Gadot is fine as Wonder Woman, and it's great to have Chris Pine back, but the body-theft employed to bring Steve Trevor into the story is terrifically unsettling. The macguffin at the nexus of the action is lazy, inconsistent, and the action pieces look ridiculous. I thought Jenkins' WONDER WOMAN was pretty damned good but this sequel stays with me in all the worst ways. Not a single character makes a single decision that makes any sense, and there are glaring contradictions to the greater universe established by the surrounding films. All in all, I'm glad I was grandfathered in to HBOMAX and didn't risk any extra coin to watch this at home or risk my health to see it in a theater.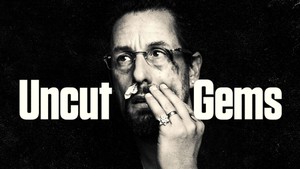 Next we have UNCUT GEMS, which I was drawn to view due to deafening word of mouth and feverish applause. Sorry, but I didn't see it. Sandler does a fine job embodying his character throughout and maintaining the tension of his rash decisions, but I couldn't invest in any of the characters or their neuroses. It played to me like a gritty Woody Allen film and I was not on board from the first frame to the last. I should also say that I also watched HUBIE HALLOWEEN this year, knowing fully well what it was, and it delivered on being exactly as vapid and pointless as I expected it to be.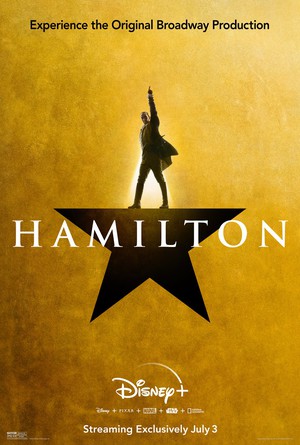 Like the rest of the world, I was excited to finally stream HAMILTON and see what the theater community had been jizzing their pants about for the past several years for myself. I have to admit to you now… they were right. That shit was awesome! I was thoroughly impressed by the entire cast, the brilliant compositions of the songs, and the revisionist history of the Founding Fathers as an immigrant experience. What HAMILTON says to each of us who views it is that the American experience is an immigrant one; we all came here on the backs of someone else, but that doesn't diminish our love for this country or our belief in our better angels to see it through to something immaculate. I was able to stream this with my wife, who doesn't particularly enjoy any of the films that I screen, so it was a very welcome addition to our significantly smaller life in 2020.
In 2013 I went on a very brief West Coast tour with my band Moosejaw and met the singer of an Alt-Country duo in Portland, bending her ear all night long over cigarettes and cheap beer, plumbing her brain for inspiration outside of my small echo chamber of punks and mainstream yuppies. She left me with two stellar recommendations: Garth Ennis's PREACHER and the devastatingly original voice of American author Donald Ray Pollock. Upon returning home I immediately picked up both, so I was particularly pleased to see that Netflix was releasing a film based on his novel THE DEVIL ALL THE TIME, starring Tom Holland, Sebastian Stan, Robert Pattinson, and Bill Skarsgård. Pollock's America is a chessboard whereupon all the pieces are insect carcasses and hardened animal droppings. Though the film was unable to pull every vile occurrence from the novel it managed to adapt enough to make a thoroughly unsettling viewing experience that stains the mind long after viewing it. Which is to say it's good, if you're looking to reduce this column to a binary ledger of thumbs up or down.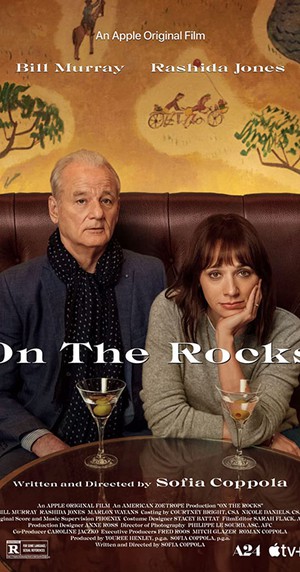 My favorite viewing experience of the year would have to be Sofia Coppola's ON THE ROCKS, starring Bill Murray, Rashida Jones, and Marlon Wayans. I must begin with some purposeless criticisms: the film is completely unrelatable, and Coppola cannot write female characters with any agency or male characters that aren't Bill Murray. In much the same way that LOST IN TRANSLATION offered us characters who possessed the wherewithal to do as they please in Japan and live without consequence, ON THE ROCKS takes place in a New York where our characters can actually drive down the street, find convenient parking, and get a table at any restaurant at any time. Murray's character is a retired art dealer, and Jones's is a writer with a hefty advance, so they can do anything they want without consequence. Just as Ribisi's husband character was a photographer whose complete development was talking about pictures, Wayans's husband is a social media startup marketer who speaks entirely in social media startup updates. Whereas in LiT the husband never shares the screen with Murray, OtR gives us one brief interaction between the two and it is painfully evident how frigidly Wayans shivers in Murray's shadow. Those criticisms sustained, I don't fucking care about any of that! I loved this movie! It's Murray; it always has been. He charms everyone, everywhere. Everyone on the screen, everyone on your couch, everyone behind the scenes. I was floored by his ability to hold the screen even when he's the only one on it, with no one to play off. He has mastered being captivating just by being. Coppola may only be able to write Murray, and I'm totally okay with that. I laughed out loud several times at this film, and whereas I found so much of it completely unrelatable, there was one moment that I could connect to: Murray and Jones have ducked out of a high-brow dinner party (by comically walking backward) and are alone in the hallway of an affluent New York apartment where he shows her a lit Monet on display, and they stand in silence of its majesty. I have seen a Monet up close with my own eyes and it is truly arresting; to see the actual paint heaped upon the canvas, the beads of color from centuries past, it renders one speechless.
2020 was quite possibly the longest year ever, as Ben Folds cleverly quips in his song of the same name, and though it seemed to be expansive in its ceaselessness, at times it also felt like one long day repeating itself to the point of insanity. That is the premise of the Sundance darling PALM SPRINGS, starring Andy Samberg, Cristin Milioti, and J.K. Simmons. PALM SPRINGS is propelled by the charm of its two leads and a borrowed premise from a Bill Murray film, with the added benefit of Simmons who is so goddamned likeable he could literally sell me insurance. To discuss the film is pointless as it lives in a microcosm, but I will admit that it uses its R-rating to give a more accurate depiction of what people in a time loop would do to try to feel anything other than perpetual existential futility.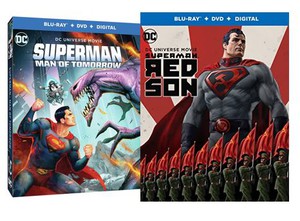 Special animation shout-out to DC's SUPERMAN: MAN OF TOMORROW, penned by Tim Sheridan, and SUPERMAN: RED SON, penned by J.M. DeMatteis. I am an unabashed Superman fan and I love the DC Animated Universe films, with very few exceptions (I'm looking at you, 2017's BATMAN AND HARLEY QUINN). Red Son is one of my favorite Elseworlds stories, and DeMatteis is the writer of one of my favorite Batman/Joker stories, Going Sane, so RED SON delivered on a great adaptation. MAN OF TOMORROW actually dealt an ambiguous ending, so I took to Twitter to question Sheridan about it and he was gracious enough to engage with me on that platform. Both films are excellent additions to your collection if you already have one or great places to start if you're looking to do so. (Postscript: Shit, y'all, JUSTICE LEAGUE: APOKOLIPS WAR came out this year. Fuck. This really was the longest year ever. Anyway, it's okay. It's a bookend piece and I think it rushes a cheap reboot of an ending but the action is pretty dope.)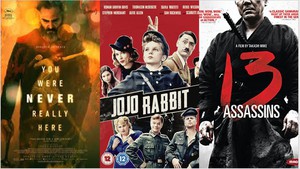 A trio of films that I finally got around to watching this year and absolutely loved were 13 ASSASSINS, YOU WERE NEVER REALLY HERE, and JOJO RABBIT. 13 ASSASSINS was recommended by a friend's boyfriend and I actually had a clean film slate after our meetup so I put it on. Crazy fun! Sprawling, violent, emotional, and a third act that is constant action, ceaseless tension. I really, really enjoyed it. YOU WERE NEVER REALLY HERE is a hard film to admit that I "enjoyed" but I was just floored by its viscera and Joaquin Phoenix's performance as a man who exists as a protector yet entertains no protections for himself. His moments alone are sympathetic and horrifying to anyone who sees something of themselves in the screen, and the moment he lies on the floor to hold the hand of an enemy as they die is hauntingly beautiful and surreal. The final frame is devastatingly gorgeous, a pulpy illustration of the insignificance that one can easily fall victim to feeling in a world that feels automated to the point of obsoletion. JOJO RABBIT wrecked me, due almost entirely to Scarlett Johannson's performance as Rosie, the beleaguered and essentially single mother to the one-minded Jojo. If I could boil what moved me in the film to one scene it would be the moment when she puts on Jojo's father's peacoat, smears ash on her face as a quick beard, then bellows at the boy as his father for being insolent, afterwards which she has a full conversation with "him" before "they" dance in the dining room. It is an overflowing cinematic ode to a mother's love and a woman's strength in the shadow of a world, a literal world, falling down around her.
For the "meh," here's a quick bullet list:
DEAD, by director Hayden J. Weal, a horror/comedy that has a fantastic premise but fails to stick the landing in any worthwhile way: A hapless stoner who can see ghosts and a recently deceased cop make an improbable team as they work together to stop a serial killer.
THE OPENING ACT, written/directed by Steve Byrne, starring Jimmy O. Yang, Alex Moffat, and Debby Ryan. I had high hopes for this movie, but a very early scene between Yang and Ryan that offered zero (maybe even negative) chemistry took me out of the narrative for the rest of the film and made for an unpleasant viewing experience, despite solid performances from Yang and Moffat.
FANTASY ISLAND, from BlumHouse productions, starring Michael Peña, Lucy Hale, and oh hey Jimmy O. Yang. I totally forgot he was in this! Which is to say this movie is utterly forgettable.
BILL & TED FACE THE MUSIC, directed by Dean Parisot, starring Keanu Reeves and Alex Winter. Don't get me wrong: I'm a lifetime fan of the Wyld Stallyns, and I was here for this threequel, and happily shelled out the Theater at Home price tag attached when it came out. I enjoyed the film, but I can't in good conscience say it was "good" or recommend it to anyone who isn't me. The ending is frustratingly abrupt, but having Reeves, Winter, and Sadler back together is a treasure worth its own currency.
BIRDS OF PREY, AND THE EMANCIPATION OF ONE HARLEY QUINN, directed by Cathy Yan, starring Margot Robbie, Jurnee Smollet, Mary Elizabeth Winstead, Rosie Perez, and Ewan McGregor. While this film wasn't a total dud, and significantly better than SUICIDE SQUAD, its insistence on skirting around the larger DC Universe makes it feel cheaper than it is. The fight scenes are expertly choreographed and McGregor is having delicious fun as the villain, but I can't say this film has crossed my mind much since I saw it in theaters back in February.
And I guess that's it, really. I COULD tell you every movie I watched through the whole year, because I exhaustively did the research. I knew there'd be no way I could possibly remember all the new films I watched in a year that seemed to drag on so depressingly, so I actually pulled up a list of all 9,918 films released in 2020 and wrote down those I'd screened to prepare this article, but that was so painfully boring. Writing a blurb, or even a word, about each film I saw would be excruciating. For you. So let's stop.
Let's see some amazing shit in 2021, what do you say?
Until next time, stay safe and stay sane, y'all.
-McEric, aka Eric McClanahan-