Hey world, Barbarella here. Are you doing okay? Need an escape? If so, David Marmor's fast-paced 1BR released on Blu-Ray and DVD earlier this week. (Quick side note: Producer Alok Mishra was wonderful and very understanding about my getting the release date wrong and posting this late. He didn't even make me go stand in the corner or anything.)
Like countless, young dreamers, Sarah (Nicole Brydon Bloom) relocates to Los Angeles to pursue her ambitions and escape memories of her past. Seemingly lucking out, she finds the perfect apartment, with both a great sense of community and a hot guy just down the hall. Yet, we all know, if something seems too good to be true, it probably is. Is it possible that such a community exists within the cut-throat City of Angels? Maybe, but there's probably a catch.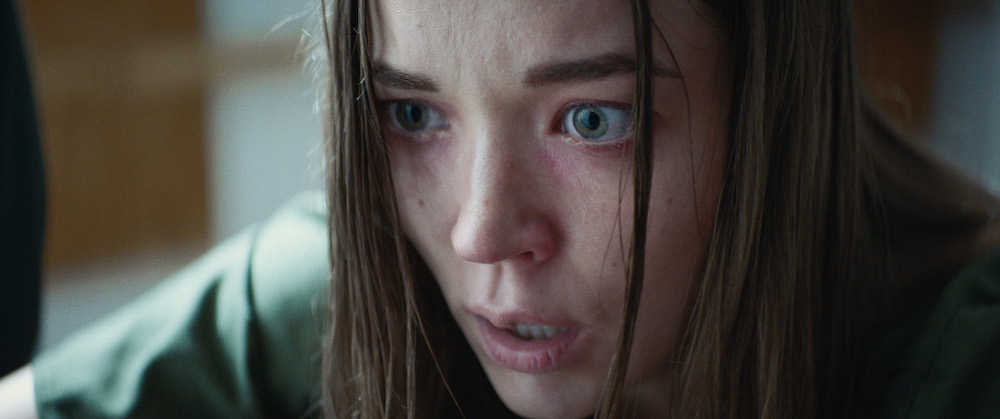 When Sarah visits an open house for a covetable apartment within a diverse complex in LA, she doesn't feel overly confident she'll get it. Numerous prospective renters mingle and inspect the room, but later she gets the call that the room is hers. With a great location and friendly, communal neighbors, she believes she's hit the renter's jackpot. However, the hints that something isn't quite right quickly start dropping, and soon Sarah realizes that this isn't the utopia she had first thought.
While lead Nicole Brydon Bloom doesn't have a ton on her resumé to date, some of the other cast members have a bit more. Giles Matthey, who starred in JOBS and played Jordan Reed in the miniseries 24: LIVE ANOTHER DAY, portrays the hot neighbor. Taylor Nichols, whom you will recognize if you've watched much television over the past two decades, plays Jerry. Other cast members include Celeste Sully, Susan Davis, and Clayton Hoff.
Although it hits the ground running and advances quickly through its paces, this independent film excels at creating tension. The set up creates certain expectations, which in turn add a degree of predictability. Often, predictability detracts immensely from my enjoyment of a film, but in this case, some of knowing what's to come contributes to the sense of dread, so I don't mind it as much. Adding to that, I appreciate the unexpected moments that emerge periodically, ensuring I don't end up feeling like I anticipated how every scenario would play out.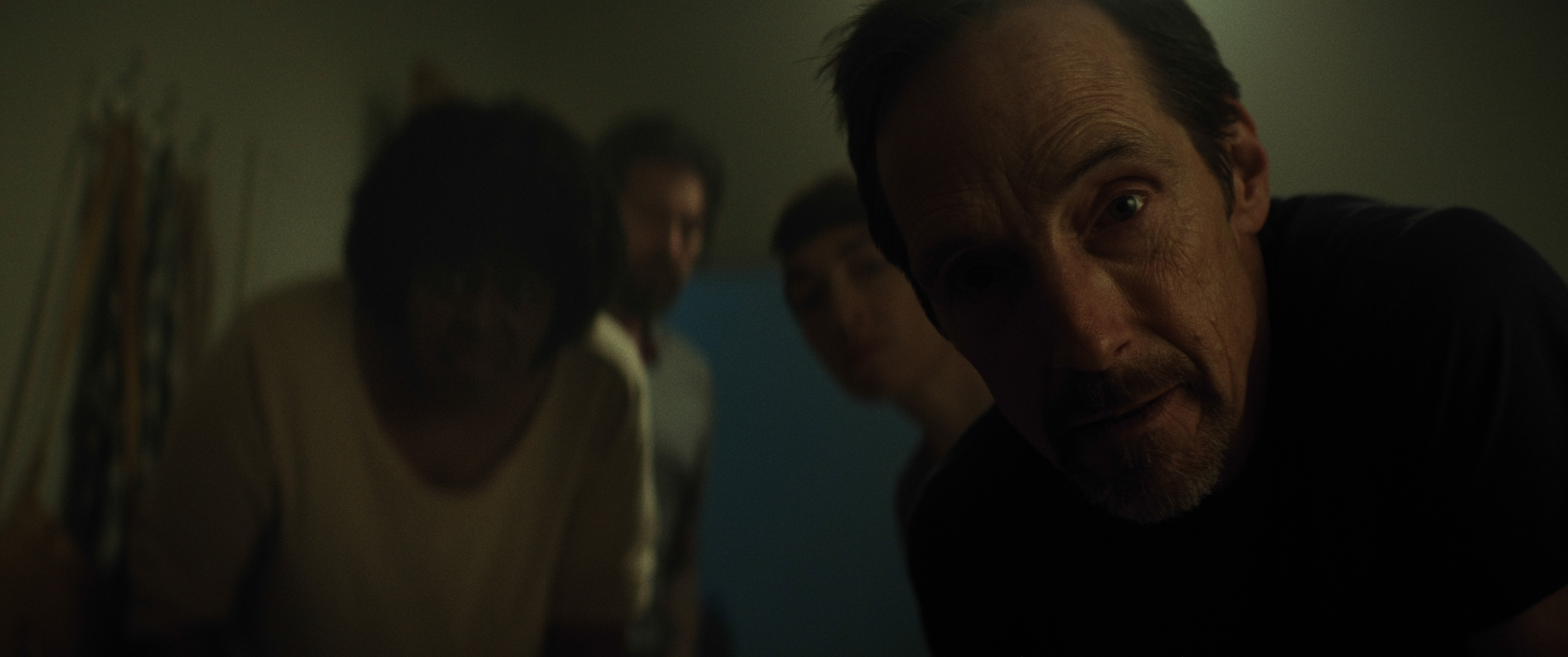 Another aspect I appreciate is how Ronen Landa's score so beautifully augments moment after moment. You may have heard his music elsewhere, as he's composed for numerous projects. His credits include A RISING TIDE, MAD AS HELL, THE PACT, and AT THE DEVIL'S DOOR. His contributions to 1BR prove my favorite element of this indie film. Strings often play a huge role in horror, and plenty participate here, but his choice to use piano for one scene so perfectly punctuates the mood in that moment. While I know it's not typical to spend a paragraph on score in film reviews, I had to because Ronen Landa certainly deserves it.
Although the score wins in my mind, it's not the only thing worthwhile. I find 1BR's presentation of community particularly resounding, especially with all that is occurring in today's world. We all seek those people and that place that not only allow us to be who we are, but help us grow and become who we want to be. In a city known for chewing people up and spitting them out, Sarah may have stumbled into something truly special, but it's a horror film, so you know there's bound to be a catch. One of those catches creates a cringe-worthy moment that the crew executed very well. Whenever working with low budget, directors have to choose what they must include and what they can do without. I think all the right choices were made here regarding where to spend the money. Taking place almost entirely at one apartment complex, the camera makes effective use of the location, playing with angles to prevent the visuals from getting overly stale.
To sum up, though much can be anticipated early on, the filmmakers succeed in creating a taut horror film that feels pertinent given society's current climate. It's worth seeking out on digital, or purchasing the Blu-Ray/DVD for the bonus features, which include video from Fantasia's Q&A following the film's 2019 premiere and several audio interviews.