Hey Yo, Draven here.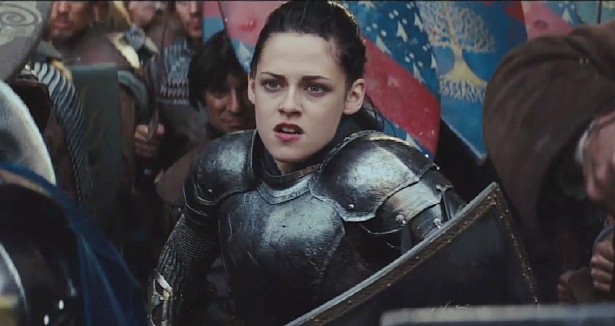 We know that Universal is going to get a sequel to the 2012 hit, SNOW WHITE AND THE HUNTSMAN made. We also know that due to some behind-the-scenes issues, original director, Rupert Sanders, will not be back to helm the sequel. So who is going to replace Sanders on SNOW WHITE AND THE HUNTSMAN 2*? Well, a new report from Deadline suggests that Universal is focused on three possible directors. They are, Frank Darabont (THE SHAWSHANK REDEMPTION; THE GREEN MILE; THE MIST), Gavin O'Connor (MIRACLE; WARRIOR), and Andy Muschietti (MAMA).
To start, Darabont hasn't made a film since THE MIST in 2007 and has focused his attention on television over the last few years with THE WALKING DEAD and MOB CITY. But he is no longer attached to THE WALKING DEAD, and MOB CITY was cancelled, so he seemingly has an open schedule. Would he really want to come back with a sequel to a live action fairy tale "reimagining" though? He probably has a lot of options so I don't know, but whatever he decides to do next will be worth paying attention to.
Gavin O'Connor is currently finishing up the western, JANE GOT A GUN, after stepping in at the last minute. The only other thing he is attached to is a remake of the French film, TELL NO ONE but that seems to be moving forward very slowly (if at all). Most of his success has come from sports films, with WARRIOR and MIRACLE being two of the best over the last decade. He has a knack for getting incredible performances from his actors (most of the player roles in MIRACLE weren't filled with trained actors but actual hockey players) but he has yet to direct anything on the scale of SNOW WHITE AND THE HUNTSMAN.
The last name on the list is Andy Muschietti. It was reported last month, that despite Muschietti no longer being involved with Universal's MUMMY reboot, they were still looking for a high profile project to attach him to. A sequel to a film that cost $170 million just to produce and grossed almost $400 million worldwide, would fit that description perfectly. Even though he has the least amount of experience of the three, he did deliver Universal a decent sized hit with MAMA and he seems to have a bright future ahead of him. So I definitely wouldn't be shocked if he ended up getting this gig, but he is probably the riskiest choice.
Universal is hoping to get the film in theaters in 2016 so expect an announcement of a director and probably a release date soon.
*Hopefully, Universal will go the Indy route with this sequel and we'll get an awesome title like SNOW WHITE AND THE TEMPLE OF DOOM or SNOW WHITE AND THE SCORN OF A MARRIED WOMAN.
Follow me on Twitter here!