Hey Yo, Draven here.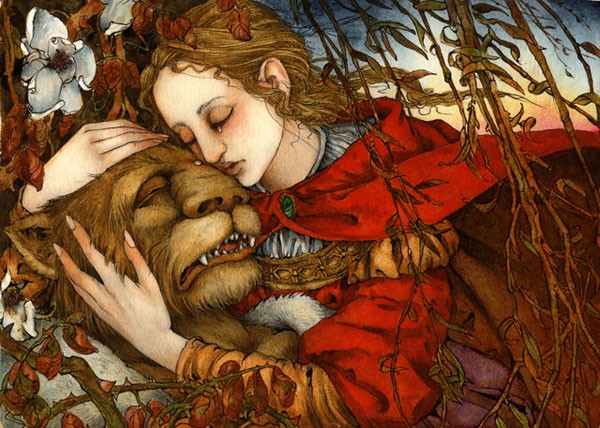 UPDATE: Kris Tapley over at Hitfix, has a few new details on this. According to his sources, this project will be a "straight-forward, live-action, large-budget movie musical". He also added that Condon won't only be drawing from Disney's animated film, but also from the Broadway musical that ran from 1994 through 2007 (and grossed over a billion dollars). Condon will be using most of the Alan Menken/Tim Rice/Howard Ashman songs that were included in the play and this was a big part of his pitch to the studio. This makes me really happy and makes Condon an excellent choice for this project.
And now that we know this will be a musical, I am begging Condon to please add this number into his version:
Original story follows below:
Live-action adaptations of well known fairy tales and fables are all the rage in Hollywood right now. Disney's MALEFICENT has already grossed $183 million worldwide in less than a week of release. ALICE IN WONDERLAND and SNOW WHITE AND THE HUNTSMAN were big enough hits that sequels are now being developed for each of them. Plus, Disney also has a live-action CINDERELLA (from Kenneth Branagh) coming next year and there are two competing adaptations of THE JUNGLE BOOK in development.
The one that we have heard very little on though, is Disney's live-action version of BEAUTY AND THE BEAST. There was a report in March of 2013, that Disney had hired a screenwriter for the project, but not much since. That changed today though, as Variety reported that Bill Condon (DREAMGIRLS) has been hired to direct the film.
Disney's 1991 animated adaptation of BEAUTY AND THE BEAST is seen by many as the pinnacle of their animated catalog (being the first animated film to score a Best Picture nomination and the only until the field was expanded to more than five nominations) and is already an iconic film.
BEAUTY AND THE BEAST will also have huge worldwide appeal, as it has already been adapted as a live-action film with two French films, Jean Cocteau's incredible 1946 film (which has a stunning Criterion blu-ray release that is only $25 on Amazon right now) and the recent Christophe Gans film (which still doesn't have a US release).
This one coming from Disney will obviously have a vastly different tone and look to it than either of those films (not to mention a budget that will likely be close to $200 million) but the story is one of the best known all over the world. So yes, this should be money in the bank for Disney, I just hope it will also be a great film.
No release date or casting news has been reported yet, but I bet we see this thing in 2016 so we should be hearing more soon!
Follow me on Twitter here!