Papa Vinyard here, now here's a little somethin' for ya...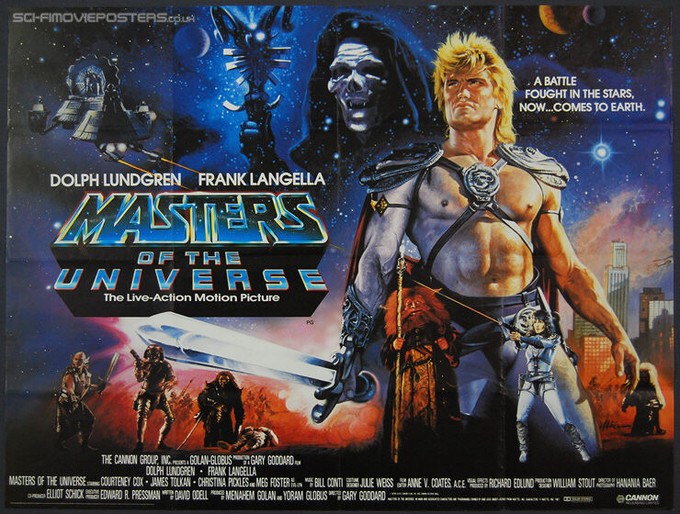 Guess Terry Rossio's draft didn't do the trick. 6 months after he was hired to write a workable script for MASTERS OF THE UNIVERSE, Sony and Mattel have found a new writer to try and bring Greyskull to the screen once more. NEVER BACK DOWN/KICK-ASS 2 director Jeff Wadlow has been tasked with rewriting Rossio's take on the material, and has emerged as one of the frontrunners to direct it if it manages to finally get the ball rolling towards an official greenlight.
No word yet on how this affects his gig on Fox's X-FORCE, but I don't expect we'll hear much more about that project until after DAYS OF FUTURE PAST hits cinemas next month.
Wadlow's way less tested than Rossio but in addition to directing KICK-ASS 2, he also wrote the script, and I enjoyed the results of his work. It didn't quite have the sense of satire and anarchic glee that Matthew Vaughn's original did, but it was well-executed and far funnier than I had expected, so I have some faith in Wadlow's writing abilities. If he manages to get the directing gig, I could see him striking that balance between over-the-top comic-book theatrics and awesome, intense sci-fi/fantasy battles. Is an Eternian prince who picks up a sword and becomes a barbarian with super strength THAT much more ridiculous than a rich white mafia heir calling himself "The Motherfucker" and hiring a gaggle of racially-separated supervillains? Eh…probably.
What do you He-Man fans out there think of this development?
-Vincent Kim-Zahedi
"Papa Vinyard"
vincentzahedi@gmail.com
Follow Me On Twitter