Papa Vinyard here, now here's a little somethin' for ya...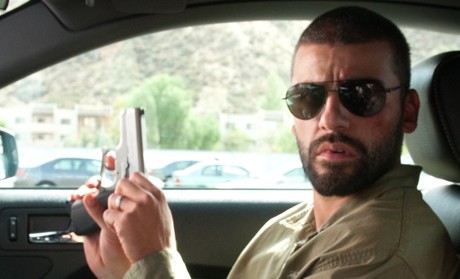 UPDATED 17:45: The Wrap has also reported that Chandor is looking to cast MARGIN CALL actor Stanley Tucci for a supporting role. It also gives us some details about the premise, which involves an oil tycoon and his wife evading shady characters and high-powered competitors in 1981 New York. No word yet as to who Tucci would play in the film.
ORIGINAL ARTICLE BELOW:
Yesterday, I slipped into my piece about J.C. Chandor's Vince Lombardi pic that Jessica Chastain had locked down the female lead for Chandor's next, A MOST VIOLENT YEAR. Today, THR reports that Javier Bardem, who we thought was a lock for the male lead of he picture, is out, and has been replaced with hot-as-shit character actor Oscar Isaac.
Apparently, Bardem had been on the project for about eight months, but Chandor claims "(They) could never get there." We know next-to-nothing about the narrative, other than that it's set in 1981 ("one of the most violent years on record"), but Chandor mentions that Isaac "really is this character."
One crazy detail THR notes is that Isaac was offered Joel Edgerton's role of Ramses in Ridley Scott's upcoming EXODUS, but turned it down. I doubt he could've known that this collab with Chandor was in the near future, but it should work out in his favor; instead of getting swept up in a massive, effects-driven piece with a ton of bigger names hogging the spotlight, he can do a character driven film with the guy who just directed Robert Redford to what may be the best performance of his career.
After seeing him completely crush it as the lead character in INSIDE LLEWYN DAVIS, I'm excited to see him take on another major lead role with such a promising director. I am just fascinated with the idea that they're keeping the premise for A MOST VIOLENT YEAR under wraps; could it be that it directly involves one or more famous person(s) or event(s) that Chandor wants to reveal in the marketing or the actual film, or is it just a grasp at maintaining a sense of mystery until people are actually in the theater?
-Vincent Zahedi
"Papa Vinyard"
vincentzahedi@gmail.com
Follow Me On Twitter