Papa Vinyard here, now here's a little somethin' for ya...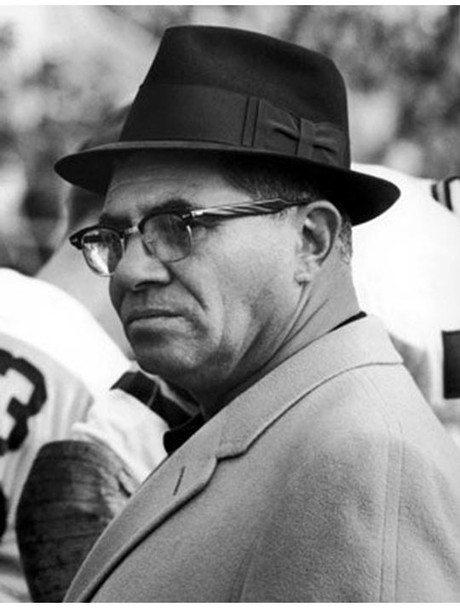 The Wrap is reporting that Legendary Pictures, who made some decent cash off of 42 earlier this year, is getting together a biopic of legendary (heh) Green Pay Packers coach Vince Lombardi for J.C. Chandor to write and possibly direct. Chandor, who's currently getting ready to shoot A MOST VIOLENT YEAR with Jessica Chastain and Javier Bardem, came on the scene with MARGIN CALL and is getting serious awards consideration for his latest film, the Robert Redford oner ALL IS LOST. There's another Lombardi pic that Eric Roth had written for Robert De Niro, but considering that Chandor is already penning a draft, and has the heat on him from ALL IS LOST, I'd reckon that this one gets greenlit first. Plus, they have the support of the Lombardi family, which couldn't hurt.
No word as to who will play the late take-no-shit coach, but I'd imagine it won't be Dan Lauria, the WONDER YEARS alum who played the role on Broadway and in a series of commercials. Considering how well Chandor seems to handle his casts (I never thought I'd see Redford able to emit the level of humanity that Chandor was able to beat out of him), I am confident that whoever it is can pull out a dynamite performance to build the rest of the movie around.
-Vincent Zahedi
"Papa Vinyard"
vincentzahedi@gmail.com
Follow Me On Twitter