Papa Vinyard here, now here's a little somethin' for ya...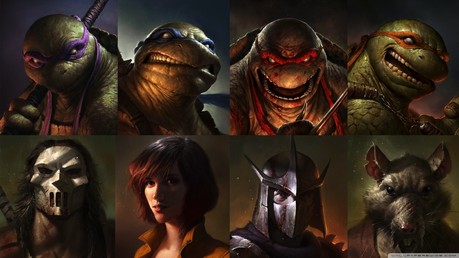 We've seen set pics from the Jonathan Liebesman-helmed TEENAGE MUTANT NINJA TURTLES reboot, but today, Latino Review hooked us up with our first gander at the Turtles' underground lair. In one pic, we have the section that represents the slobbier slide of our heroes, complete with a disco ball, a beat-up beanbag chair, and, of course, furniture made out of used Pizza Hut boxes (no Michael Bay production is complete without blatant product placement). In the other, we have a massive computer terminal (love the mix of old and new media on display here) and a nifty chair made out of skateboards, the former of which probably plays a crucial part in the team's crimefighting activities.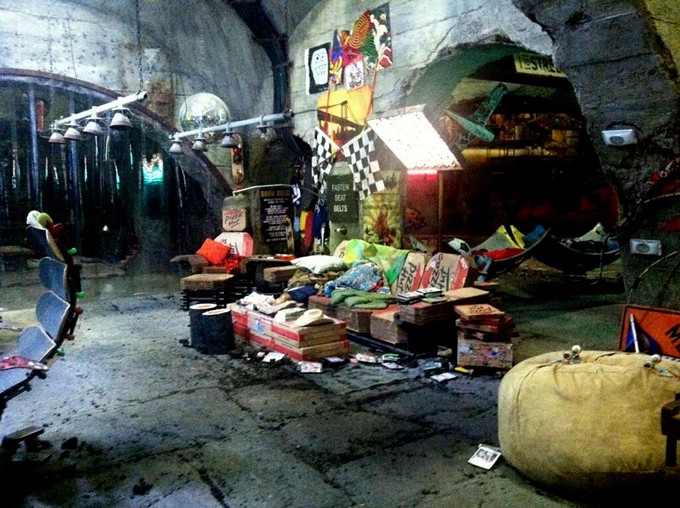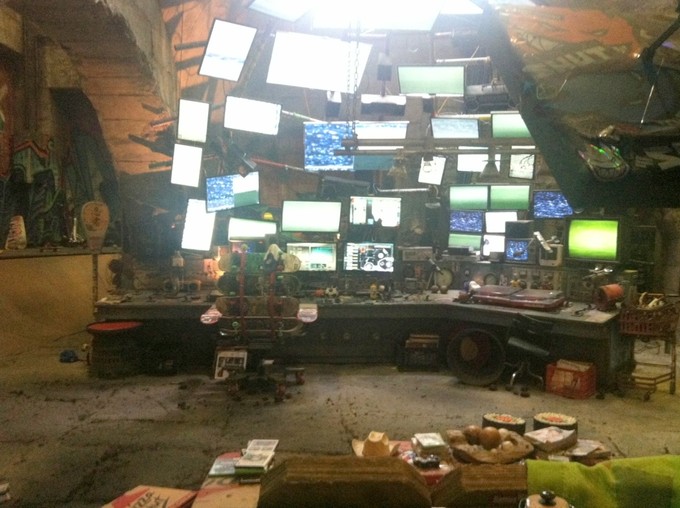 I'm digging the lived-in, man-cavey vibe of this set, and the design isn't "cool-hunting" as blatantly as I would've expected. Does this stack up with the old school incarnations?
TEENAGE MUTANT NINJA TURTLES kicks shell on August 8th, 2014.
-Vincent Zahedi
"Papa Vinyard"
vincentzahedi@gmail.com
Follow Me On Twitter