Via SuperHeroHype & Getty Images comes these shots of some almost-Ninja Turtles, as produced by Michael Bay and directed by BATTLE: LOS ANGELES' Jonathan Liebesman. And, would those be Foot dudes in the fray was well?
Not that y'all couldn't figure this out for yoursleves, but in such matters it's critically importasnt to be very clear, this image actually represents said Turtles BEFORE their extensive CGI make-over. I.e. their "motion capture."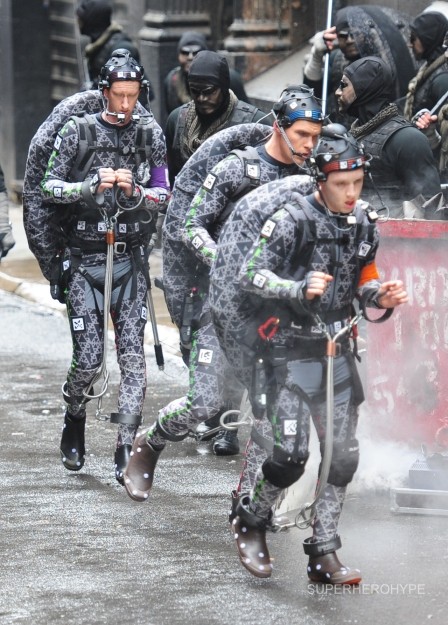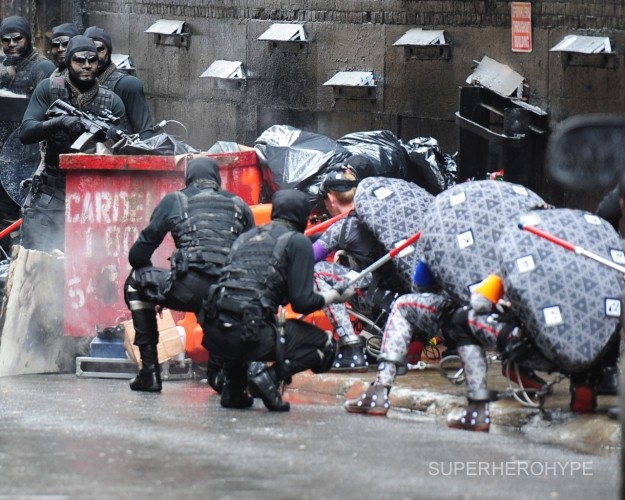 Early reports suggested that, when completed, these Bay-brand Turtles would be bulked up - one informant referred to them as looking like 'linebackers.' However, a recent interview with Bay hint that they may actually end up looking more like what we'd expect a Ninja Turtle to look like. What a strange sentence that is.
NINJA TURTLES opens June 2014.