UPDATE AUGUST 28 2013 11:24 AM CTS USA
IMAX just released a new poster for RIDDICK - this is one of their fan generated works similar to the awesome PACIFIC RIM poster we got earlier this Summer.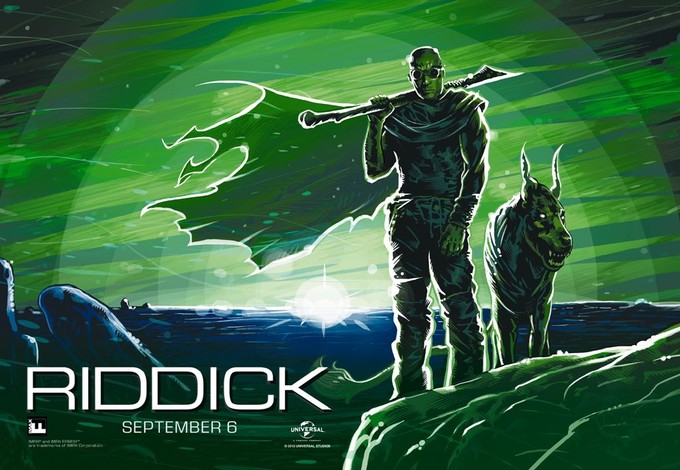 These will be available at certain IMAX theaters when the film opens; you can learn about the poster, when and how you can get it, OVER AT IMAX's SITE.
Yesterday we saw Vin taking on my ex wife in a clip from RIDDICK, which opens in standard theaters and IMAX next week.
The Powers That Be have releases two more clips from the film, one featuring a hilarious exchange with BATTLEASTAR GALACTICA's Katee Sackhoff (she played Kara thrace/"Starbuck" on that show). Fingers crossed for this one - Vin went to the mat to fight for an 'R' rating this time around, and word on the street is a nice performance here will almost certainly result in further pictures. And there's nothing wrong with that...
-------------------
Glen Oliver
"Merrick"
- e-mail
- Twitter
- Google +