The LA Times' HeroComplex has revealed the new IMAX poster for PACIFIC RIM, which'll be available during early showings of the movie when the film hits July 12. The poster comes to us from artist Sergio Grisanti and...
The limited-edition poster was created specifically as part of Imax's Fanfix series and will be available exclusively at the first Imax showings of "Pacific Rim," which soldiers into theaters July 12.
...per THIS piece over at HeroComplex, in which director Guillermo del Toro encourages folks to closely examine the details of the poster. Accordingly, the image below is EMBIGGENABLE!
You can find a list of IMAX theaters offering the poster HERE.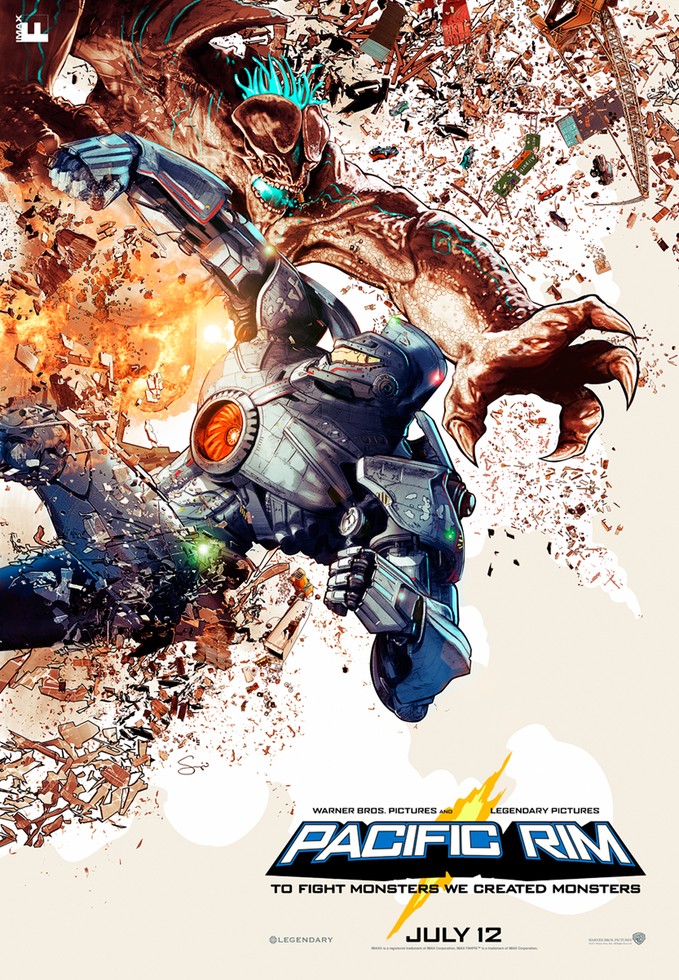 I kind of love this artwork and and am desperately hoping the film lives up to all then positive word of mouth I've heard about it thus far.
-------------------
Glen Oliver
"Merrick"
- e-mail
- Twitter
- Google +