Movie News
Harry Potter Gets Horny!! No, Really!! See, He Has HORNS!!
Yahoo UK has issued a new/international trailer for HORNS, the supernatural thriller/murder mystery from helmer Alexandre Aja (who produced the PYRAMID movie hose trailer we saw YESTERDAY). Aja may be best know to Geeks as the director of PIRANHA 3D and THE HILLS HAVE EYES (2006).
Anew poster has been issued as well. The promo art for the film has grown progressively less inventive when compared to THIS, hopefully that won't sully audiences' interest in a film which seems intriguing at the very least.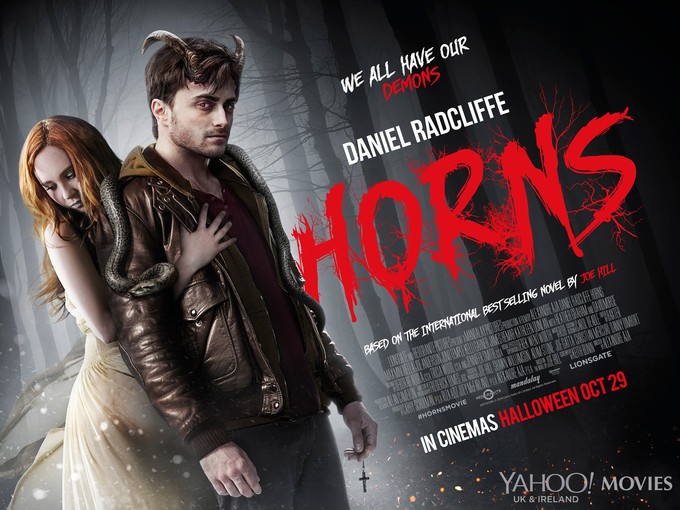 ————
Glen Oliver
"Merrick"
- e-mail
- Twitter