Here's the first trailer for THE PYRAMID, a new horror piece from producer Alexandre Aja (helmer of THE HILLS HAVE EYES and PIRANHA 3D, which he also produced).
It's helmed by Gregory Levasseur, a second unit director on those films, scripter of THE HILLS HAVE EYES, and frequent Aja associate.
This one arrives in early December. Here's an embed: Glorious Quicktime of the same can be found HERE.
JoBlo debuted the poster for the film. I kind of like this image, it slightly evokes the minimalist TOTAL RECALL poster from 1990. But not that much, I suppose...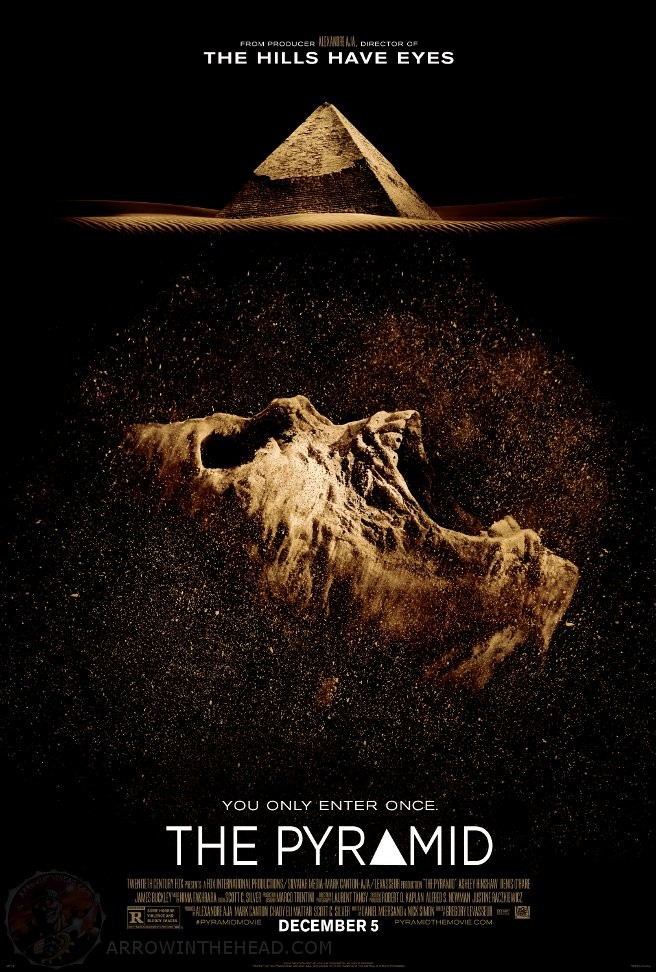 That tagline. I had a relationship like that a while back…
————
Glen Oliver
"Merrick"
- e-mail
- Twitter